ANTM Alum, Eva Marcille, is Coming to Atlanta!
Guess who just herself got a peach?
Genny Glassman June 1, 2018 3:58pm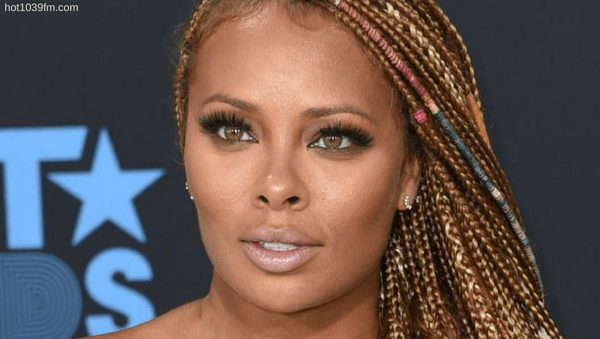 Eva is going pro y'all. The former America's Next Top Model contestant has been confirmed to be joining the cast of the Real Housewives of Atlanta in the upcoming 11th season.
According to Us Weekly, the casting call has been confirmed by multiple sources, which means that this will be a promotion from last season when Eva was technically casted as a "friend" of the group. According to the blog, theJasmineBrand.com, Eva's storyline will focus on Eva being a new mom again — Eva and fiancee, Michael Sterling, welcomed a son in April.
But don't expect her mind her business now that she's a new mother. In March, Eva spoke out to US Weekly and shared what it was really like to share the screen with costar Kenya Moore
"She was gone for most of the season and I thought mean girls died in like high school," she tells the mag, "like, I didn't realize they were knocking on 50, but hey girl live your best … I thought like she's on this whole other space you know … I get her irritation towards certain people that she's had history with."
Yikes.
Neither Eva nor Bravo have yet to confirm the decision, but TBH we think that this could be a truly excellent call.
Are you happy to see Eva back on RHOA? Let us know in the comments!
---