Antelope Canyon Is The Latest Reality Star Hot Spot
It's almost impossible to take a bad photo here!
Dana Escamilla May 9, 2018 3:39pm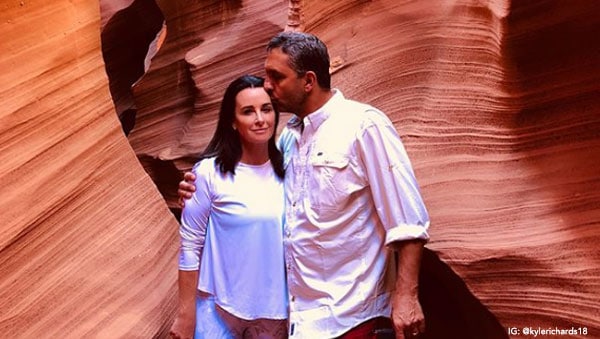 Many have probably seen the amazing red rock pics in Kourtney Kardashian and Kyle Richards' Instas. Both have just recently visited (Kourtney may still be there?) and have been sharing their best shots in Antelope Canyon. Antelope Canyon is a famous slot canyon located in Page, Arizona. Long known to professional and amateur photographers, it's the one dessert hot spot where it's almost impossible to take a bad photo which is why it's the most photographed place in the Southwest!
Antelope Canyon is situated south of majestic Lake Powel, Utah and slightly north of where the Grand Canyon begins at Horseshoe Bend in Arizona. It's easy to hit all three scenic spots just as Kyle and Mauricio Umansky did! If you plan a trip to Antelope, tickets are required as it's a guided tour.  We recommend taking the Dixie Ellis tour in Lower Antelope Canyon – the guides are amazing and will help you get the best shots! Tickets sell out during the summer so prepare in advance.
Peep their pics and start planning your trip!
Have you been or is it on the wish list? Tell us in the comments below!
---