Another RHOC Marriage In Jeopardy
It has been reported that Emily Simpson's marriage is 'crumbling.'
Ashley Hoover Baker August 19, 2019 11:29am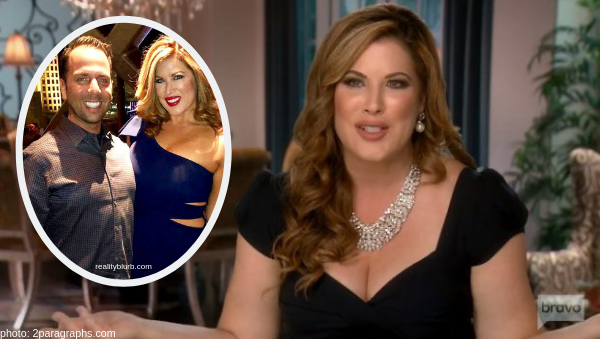 There's another Real Housewives of Orange County marriage in jeopardy. It has been reported that Emily Simpson's marriage is 'crumbling.' To make matters worse, Emily has been seen out partying with her friend and former RHOC star, Lizzie Rovsek.
As a viewer, I've never been jealous of Emily's marriage. When we met Shane Simpson, he yelled at his wife's new co-star / now ride-or-die, Gina Kirschenheiter, for talking loudly at a party.
Shane hasn't stopped sucking all the fun out of very room he enters since. The fight between the parents of three on first episode of the current season was painful to watch. According to Celebrity Insider, the situation has only gotten worse with the couple.
"Emily feels completely neglected by Shane," spilled a source told Radar Online. "She's very emotional right now."
According to a source from Celebrity Insider, "Shane believes Emily has changed since becoming a Housewife, and if he had his way, she would be a stay-at-home mom who takes care of their children. But, Emily is a successful lawyer, part-time party planner, and reality TV star who works hard. And, she has no plans to quit her careers. This is causing some serious marital issues, says the insider because Shane doesn't feel like 'much of a man.'"
Was Kelly Dodd right about Emily's husband all along? Do you think Shane is a 'little b!tch?' Drop your opinions off in the comments!
---