Andy Cohen Reached Out To Wendy Williams
The famous friends have not spoken is six years!
Ashley Hoover Baker July 24, 2019 10:10am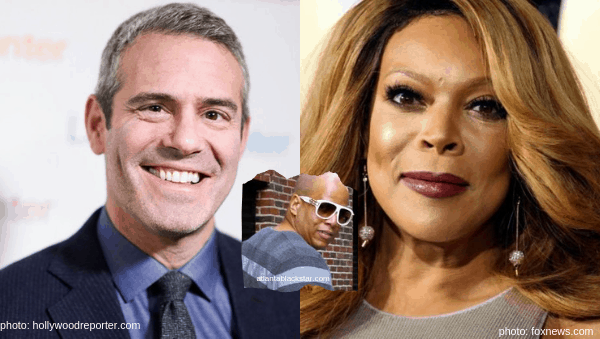 Andy Cohen reached out to Wendy Williams to mend their broken friendship after the Bravo boss heard of the daytime host's split with husband, Kevin Hunter.
"When she announced she was splitting, I sent her a note," Cohen told PageSix.com. "I said, 'Look, I've been staying away, but I hope that we can reconnect sometime. I'm happy for you and I'm rooting for you.'"
There's nothing like a handwritten note to reignite a friendship! Wendy had Bravo's daddy on her daytime talk show, The Wendy Williams Show, last week. While on Wendy's show, Andy did what he does best – started drama, this time with Wendy's ex!
The father via surrogate "called out Hunter, telling Williams, 'Your husband was not my biggest fan. But I want you to know, I've been cheering you on for the last six years.'"
Wendy thanked her old friend in front of her audience for his support during this time. "It was so great," Andy told Page Six, reflecting on the episode he appeared on. "She and I are really good together."
A source spilled to HollywoodLife.com, "Wendy is so excited to have Andy back in her life. She missed him a lot, which is why she felt like it was very important to have him on her show. She wanted to let the public know they worked out any differences they may've (sic) had.'
Are you excited to see Andy and Wendy rekindle their friendship? Sound off in the comments!
---