BRAVO's Daddy Is Going To Be A Daddy
Celebrities and Bravolebrities give Mazels for Andy's big news!
Ashley Hoover Baker December 21, 2018 2:32pm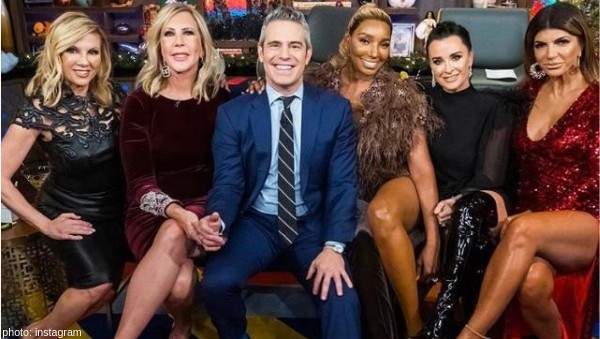 Mazel to the future father and Daddy to all things BRAVO, Andy Cohen. In case you missed the big announcement…
Was I the only one who was having a panic attack before Andy broke the news? He started by saying how he tries to be transparent and honest with the audience, so naturally, I felt my world crumble around me as I thought that my happy place (BRAVO) may be in jeopardy. Thankfully, all things Bravo will continue, the only change will be at Casa Cohen when Wacha becomes a big brother to a little human.
Thank you for all the love and support! I'm overwhelmed and touched.

— Andy Cohen (@Andy) December 21, 2018
Of course, masses of fans came out to congratulate Bravo's King and wish his growing family well.
@Andy "O Come OG Faithful" is giving me SO much life right now! Thank you for that. And a huge congrats/mazel on the baby news! You're going to be an incredible dad ❤️

— Jori (@thepassingstars) December 21, 2018
That was THE BEST #WWHL episode EVER! I sat in my family room & cried happy tears for you! You're going to be the best DAD! #DaddysHome

— Cyn (@Cyn190) December 21, 2018
Bravolebrities were excited to hear of a new addition to the family that puts the fun in dysfunctional…
Congratulations @Andy!! I am so happy for you!! Xoxo 👶🏼

— Dorinda Medley (@DorindaMedley) December 21, 2018
I'm so Beyond Happy for you @Andy You are going to make THE BEST Daddy! ❤️❤️❤️❤️

— lisa rinna (@lisarinna) December 21, 2018
@Andy is going to be a daddy! Congratulations! So exciting!

— Ramona Singer (@ramonasinger) December 21, 2018
As much as I loved reading all of the Bravolebrity messages to Andy, nothing will compare to the level of joy in the Clubhouse when Andy announced his future, once they learned they weren't losing their meal ticket. Enjoy this alternative camera view from the Clubhouse! I've watched this reaction video SO MANY TIMES now, and like Ariana Grande, have no more tears left to cry.
I love this. #WWHL @Andy @Teresa_Giudice @ramonasinger @KyleRichards @NeNeLeakes @vgunvalson pic.twitter.com/z29cgz9N5C

— Housewives Fanatic (@hwivesfanatic) December 21, 2018
Of course, Andy's slew of celebrity friends sent their warm regards.
We aren't keen on the details yet; all we know is that Andy has a surrogate carrying his baby. I have so many questions. Is the surrogate the mother as well? If the surrogate is only carrying the baby, who is the baby's mother? Drop names of the famous friends you fantasize as a mother to the Bravo baby in the comment section below.
---