Andy Cohen Has A New Look
Viewers of the Today Show voted that he shave his facial hair live on air!
Ashley Hoover Baker September 20, 2019 12:05pm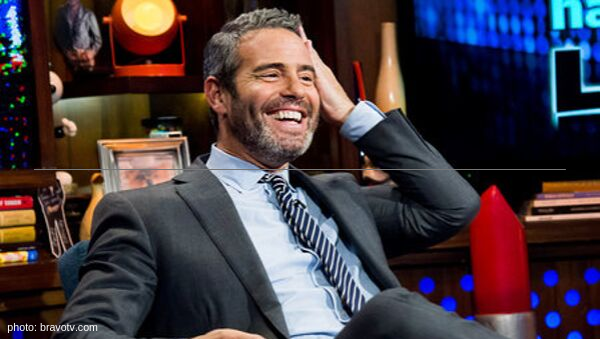 Fans of Andy Cohen had a glorious week, as we got to wake up with Bravo's daddy every day! Andy joined his friend, Hoda Kotb, as co-host on The Today Show.
View this post on Instagram

Throughout the week, Today viewers took a poll to decide if Andy should shave his beard. Results were tabulated Friday morning! The 51-year-old father of Benjamin Allen agreed to go with the popular vote, and agreed to shave his scruff….but not all of it!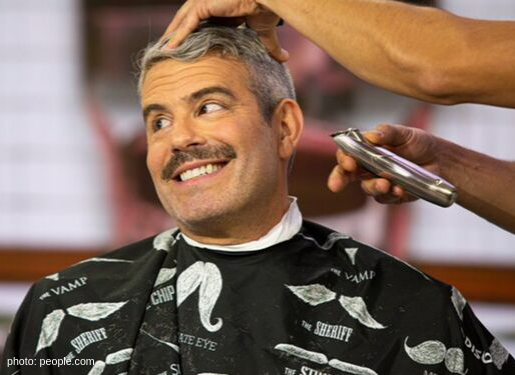 Andy introduced his barber to the popular morning show, "I love supporting local businesses in New York City. It's the backbone of New York City. This is Alex from The King of Cuts in the West Village!"
Andy enthusiastically jumped into Alex's chair and said, "Come on Alex, give me that razor! It feels so good, especially when Alex does it."
As much as Andy seemed to enjoy the beginning of his 'man-scaping' service, he didn't follow through with getting his entire beard shaved. "What I would like to do with your [Kotb] permission, I would like to keep a mustache for the rest of the show." He continued, "Because I think it will be hilarious."
Any Today show fan knows that Hoda is always up for a silly goose time, so naturally she replied, "Ok! We're going to keep a mustache for the rest of the show!"
Hey @hodakotb thanks for a great week, and for letting me host the show with a stache! 😂😂😂 pic.twitter.com/X46vMv4IkQ

— Andy Cohen (@Andy) September 20, 2019
Do you like Andy's mustache? Leave 'Keep It' or 'Shave It' in the comments!
---