Andy Cohen Compares Bravo To The Mob
Bravo's daddy reminded fans of Bethenny's previous RHONY departure and hopes she returns again.
Ashley Hoover Baker September 5, 2019 9:38am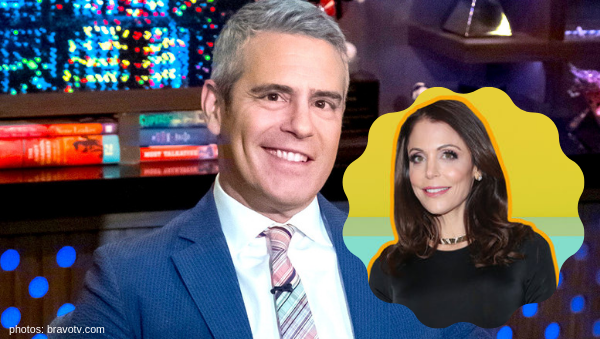 Andy Cohen doesn't have a book called Most Talkative for nothing. The Watch What Happens Live! host was uncharacteristically quiet after Real Housewives of New York icon, Bethenny Frankel, decided to leave the hit show.
The Bravo executive jokingly compared the network to the mob as he broke his silence about Bethenny's RHONY departure in an interview with Daily Mail. "We are much like the mob, you can't get out."
Overall, it seems Andy is staying positive regarding B returning to the hit show! "She already left is what we need to remember," Andy continued, in reference to her Season 3 – Season 7 RHONY hiatus. "We were so lucky to have these last seasons with her on it, and it was just so fun to have her back, and she brought so much to the show that I just am living in the gratitude of her second return."
Andy is giving all of us Bethenny stans faith that our Queen may return. "And I do hope and think that she will come back sometime…she's so still a part of everything that's going on that you almost could see her dropping in, and it's like 'Oh my god, okay! Bethenny's at a party, or Bethenny's on this trip.'
The WWHL! host continued, "You never know. I look forward to her in any capacity on the show. And I'm just grateful that she was back at all. We all should be."
According to the Daily Mail, "Cohen was also asked on the show [Radio Andy] if her departure was about 'money,' or if she got fired, and if Jill Zarin had anything to do with this."
Andy's response was deliciously shady, saying Jill is, "non-existent in this conversation."
'I'm just gonna leave it at that… I'm gonna leave it in my gratitude,' concluded Andy.
Do you think Bethenny is a Phoenix that will rise again? Leave your prediction in the comments!
---