Another Adorable Bravo Baby Date
Andy Cohen's son had the cutest play date with Ryan Serhant's daughter.
Ashley Hoover Baker October 29, 2019 10:47am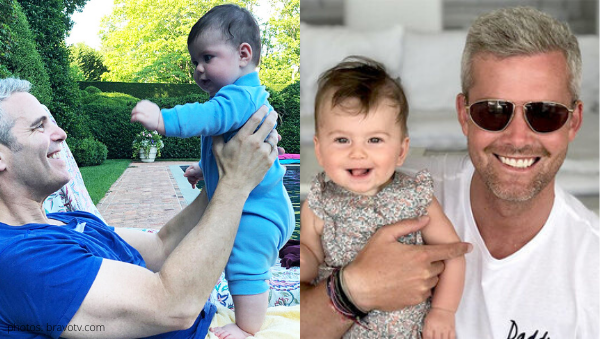 Cheers to another adorable Bravo baby play date! Bravo's daddy (and Benjamin's daddy, too!) Andy Cohen had his first play date with Million Dollar Listing star, Ryan Serhant's daughter, Zena. The Bravo babies were born only weeks apart- Baby Benjamin was born on February 4, 2019 and Baby Zena was born on February 26, 2019. The real estate mogul took to social media to announce, "First Date Went Well!!"
Spoiler alert, the baby bash pics are a cute overload!
Andy Cohen's Son Has 'First Play Date' with Ryan Serhant's Daughter: 'Say Hi to Your Boyfriend!' https://t.co/0IxBSviHNy

— People (@people) October 28, 2019
The proud papas watched as Ben and Zena played on the floor, while daddy Ryan took photos for his Instagram story. There was also video footage that captured Ryan saying, "Smile!" from behind the lens. "Zena, say hi to your boyfriend!" Cute couple goals.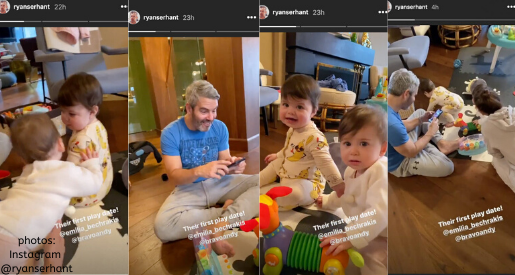 I haven't witnessed this cute of a baby date since my two favorite peaches from the Real Housewives of Atlanta, Kenya Moore and Porsha Williams, spent some QT with their cuties!
Is it just me, or would anyone else like to watch Baby Benjamin and Baby Zena have a play date on Andy's late night show, Watch What Happens Live!…. as long as it's not 'shot-ski' night!
If you can't get enough Real Housewives and Bravo gossip, make sure to check out the On This Day Entertainment podcast for the latest news! New episodes drop every Throwback Thursday! Click here for the most recent episode with Real Housewives super fan and podcast extraordinaire, Danny Pellegrino.
If the daddies get their wish and their babies eventually marry, what should their wedding hashtag be? Sound off in the comments!
---