A Former NFL Player Turned Chauffeur
Emily Bertha March 29, 2018 11:09am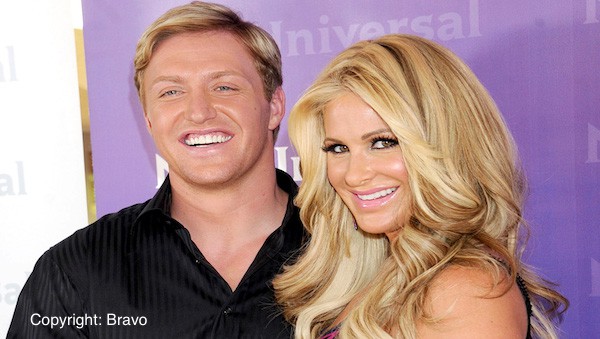 Last week's episode of RHOA featured quite a few hot topics…and then there was the "drama" surrounding the fact that Kim Zolciak-Biermann's husband, Kroy, drives her everywhere.
First of all, who cares?! With everyone going on this season from Kenya's mysterious husband to the infamous roach video, why has this become an ongoing topic of conversation? A man drives his wife when he's not busy, so what? I personally see nothing wrong with Kroy driving Kim, and here's why.
Why pay to make awkward small talk with a chauffeur when your hunk of a husband can drive you for free?
As Kim explains in the tweet below, of course she wants to make up for lost time with her husband! Who wouldn't? And if someone wants to do something nice for you, you let them! (Unless it's an old Italian woman who insists on continuously feeding you..in that case, get out while you're still fit enough to run.)
I missed many Holidays while my hubby played 8plus yrs in the NFL I'm stoked he can drive me! I want to spend every waking second with him!! He is my biggest fan 😉

— Kim ZolciakBiermann (@Kimzolciak) March 19, 2018
3. Although it sounds like an excuse, Kim does make a good point about the whole DUI thing. We're all well aware that Kim drinks at most outings, so it makes sense that she shouldn't drive herself home.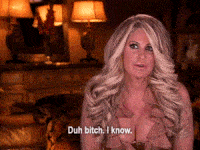 Look, does Kim sometimes rudely interrupt conversations to check a message from her family? Yes, but in her defense one of her kids was attacked by their dog recently, so she probably just wants to be available in case of another emergency. However, I understand why that may upset some of the women, and I think that's the real issue the ladies need to address with her. They need to make it clear that they simply miss her and want some one-on-one time with her without her being on her phone.
Kandi complained that Kim uses her family as an excuse to get out of things. Does Kim use her kids and husband as an excuse sometimes? Sure. But if I popped out 6 kids, they'd be my lifetime of excuses too. Jury duty? "Can't, I have six kids." Early yoga class? "I'm stretched thin enough with six kids." Wearing pants in public? "I have six kids, I don't have time for that."
The point is, sometimes it's nice to have family support you and be there to pick you up (literally) when you need it. Clearly Kim's priority is family (and wine, but who can blame her with those six kids?).
While Kim and Kroy may seem a little too co-dependent on one another, at least they appear genuinely in love. That's more than some of  the Bravolebs can say.  Honestly, props to Kim and Kroy for keeping their relationship alive and well through six kids, a stroke, and two reality shows.
Speaking of Bravolebs with rocky relationships, Jax Taylor weighed in on Twitter. While he's certainly not in a position to judge others, he came to Kim's defense about her linebacker tweeting this response to some of the criticism Kim and Kroy have been receiving online.
It's called loving your wife… such a messed up thing to say to one. Who even are you? https://t.co/Z1uhjpnfZt

— Jax (@mrjaxtaylor) March 19, 2018
Of everything the ladies of Atlanta have done, this is some of the most boring  and talked about "drama" this season.  Let the man drive his wife! Much like Kim, I'm already tired of the Nene and Kandi talking about this. Next subject please!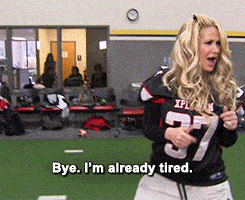 What are your thoughts on Kim's husband driving her around? Let us know below!
---