A Tally Of Calls To Teen Mom 2 Couple's Home
There have been more than 25 emergency calls made to the home of Jenelle Evans and David Eason.
Ashley Hoover Baker June 10, 2019 1:14pm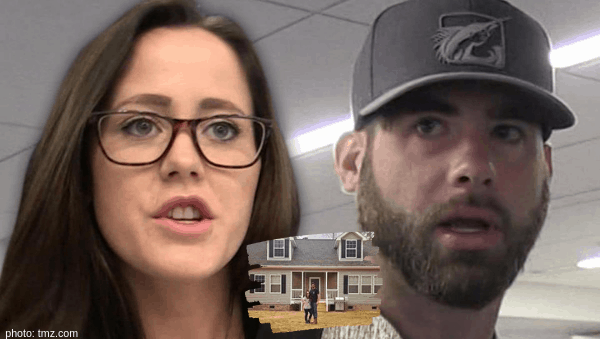 There have been an alarming 25 emergency calls made to the home of former Teen Mom 2 star's Jenelle Evans and David Eason's home within the last year! In other words, there has been a great deal of troublesome activity happening long before David brutally beat up then shot his family's french bulldog, Nugget, to death.
The North Carolina home inhabited by the former MTV reality stars have had an average of one emergency call every other week. TMZ reported "According to Columbus County Emergency Services, nearly 1/3 of those calls involved welfare checks, and 6 of them were made by someone inside the house asking to speak with law enforcement."
You may have heard about the newsworthy call from last month when Jenelle reported a mysterious powder they received in the mail. Some of the other reasons for the abundance of 911 calls include that TMZ detailed are: cops responding to the house, a warrant being served, legal papers being served, domestic issue, a locked vehicle, assist another law enforcement agency, alleged assault, and reports of someone with a gun. Several other calls were placed by others to request a welfare check.
According to cheatsheet.com, "Evans called the police in both October 2018 and December 2018 to report domestic issues. The October 2018 call was for an assault, allegedly perpetrated by Eason. Evans told police that Eason had attacked her and pinned her to the ground."
"In December 2018, Evans called the police again to report Eason was smashing up the house and had a gun. The mother of three allegedly hid in the attic to make the phone call, but she left her sleeping 2-year-old in her bedroom," according to cheatsheet.com.
TMZ reported that Jenelle and David are currently trying to regain custody of Jenelle's 3 children.
Do you think Jenelle will regain custody of her kids with David in the picture? Drop your opinions off in the comments!
---