90 Day Fiance: Has Larissa Dos Santos Lima Upgraded With New Man?
The not-yet-divorced Brazilian is showing off her new boo on IG!
Ashley Hoover Baker February 19, 2019 8:19am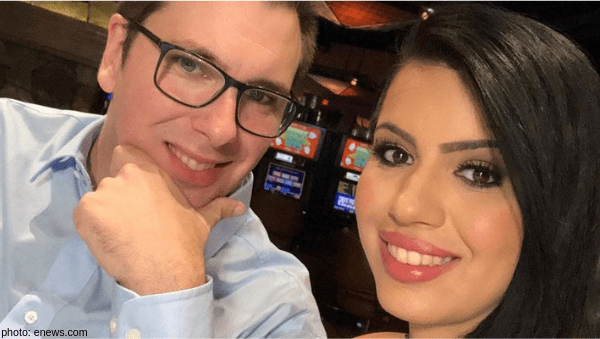 Is the divorce finalized? No. Has 90 Day Fiance's Larissa Dos Santos Lima moved on from Colt Johnson? Yes! Well, Larissa is feeling herself in a major way, so it's no surprise she's out and about Las Vegas meeting other guys…
View this post on Instagram
The glowed-up Brazilian has a new boyfriend and from the teaser pictures Larissa posted on social media, he does not have man boobs. The toned mystery man has been getting attention from his reality star girlfriend on her Instagam page!
I like whoever this is already. 🤷‍♂️🤣 #90DayFiance pic.twitter.com/7QlZWAzP67

— John Yates (@JohnYates327) February 17, 2019
Here are some screen shots from Larissa's Instagram story of her answering pressing fan questions: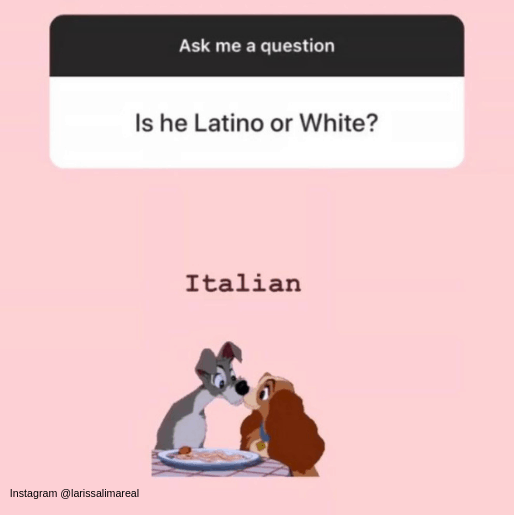 When a fan told Larissa on this live feed that her new man was an upgrade, the Brazilian beauty responded, "Thank you He is like a dream."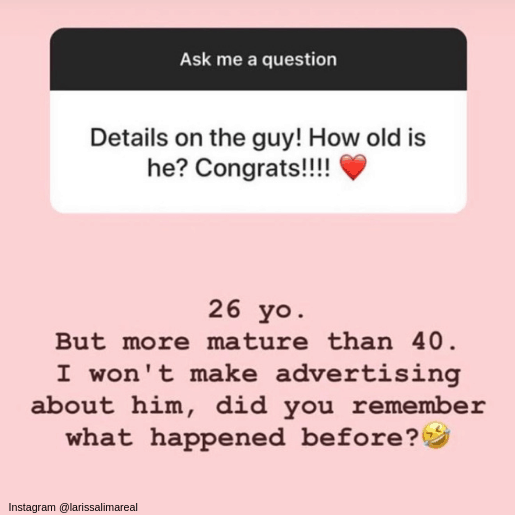 Another fan asked about the mystery man's eyes. "Blue like Sinatra" was the domestic abuse offender's romantic response.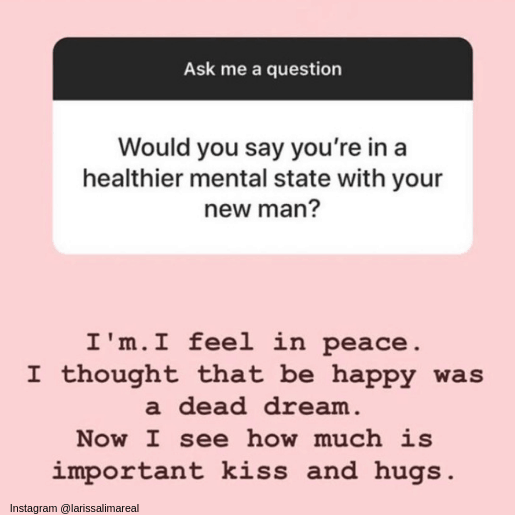 We are going to have to wait a while before we get a formal introduction to Larissa's new man, as Larissa told a fan that he is "…very private and not into social media. Plus is handsome So I will try to keep him out of public eye."
This hard hitting question was on my mind as well….
I wish I could have gone live with Larissa during this Q&A! Is anyone else curious if her new hottie has air condidtioning in his car?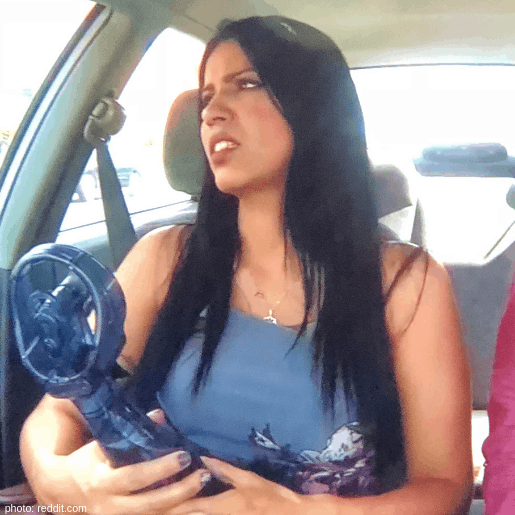 How do you think Coltee responded to hearing his soon-to-be ex-wife is already dating? Let me know in the comments?
---