90 Day Fiance: Larissa Dos Santos Lima Takes Over Gentleman's Club
I attended this party, met both Larissa and her new boyfriend, Eric, and have EXCLUSIVE tea to spill for you.
Ashley Hoover Baker March 4, 2019 4:56pm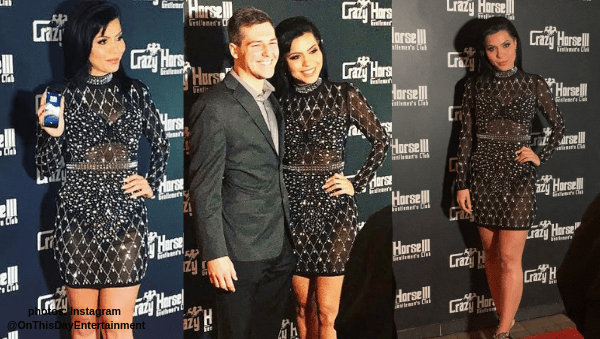 I attended 90 Day Fiance star Larissa Dos Santos Lima's divorce party and I'm still trying to get all of the glitter out of my hair! It's hard to believe how different Larissa's party was than her soon-to-be ex-husband, Colt Johnson's. I got to meet Larissa, her new man, and I have all the tea for you!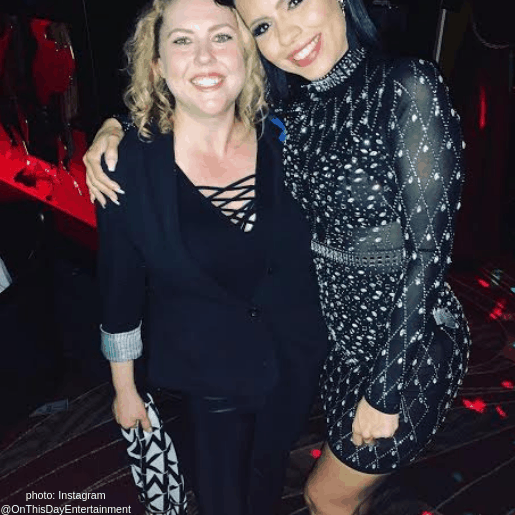 Let's start with Larissa's arrival. This was awkward. I was near the red carpet with reporters, bloggers, and photographers when I noticed two ladies, wearing matching sequined mini-dresses, filming and photographing one another. They kept themselves busy for about 20 minutes doin' it for the 'gram.
I thought they were super cute Larissa fangirls and was going to take a photo with them for this article. Before I could, they started walking toward the red carpet. One of the ladies waited by the fans and the other lady walked on the red carpet.
It was Larissa! The reality tv star was completely unrecognizable! Keep in mind that E! News, local press, bloggers, myself, NOBODY reporting on the event knew it was her! Either all of us need glasses or Larissa has a new face. You can decide that one for yourself….
Crazy Horse were incredible, generous hosts that gave Larissa a new cell phone, after her soon-to-be ex-husband took hers from her.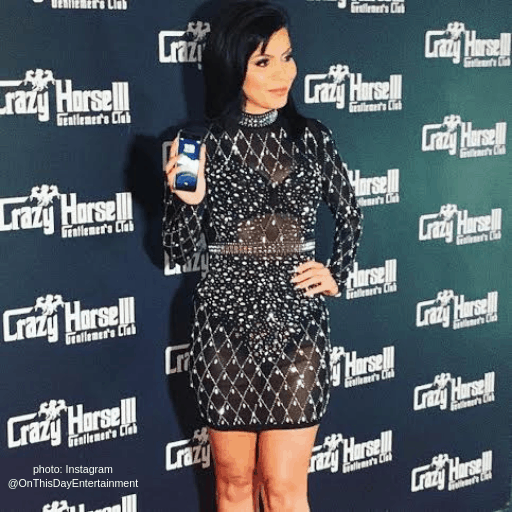 Once the paps finished photographing Larissa, she called her 'new bae,' Eric, to the red carpet. Until now, I had been chatting with him, as I recognized him from Larissa's Instagram feed. He introduced himself as Eric, so I asked if he spelled his name with a 'C' or 'K' for my article. Eric's response cracked me up. He said it was 'CEE'. It took me a second to realize he spelled 'Ericee' and I died laughing. I was instantly a fan of Ericee's. He was proud of his pun, as he should be…
Here is a video of E! News interviewing Eric (no last name given).
I posted the following video on social media and it blew up with people saying how they got gay vibes from him. Y'all. I have a highly sophisticated gaydar, and it did not go off.
No, he didn't look at Larissa during his lapdance, but I think that he was terrified. Click here for video.
Others commented on how creepy and serial killer-esque they found him, and that I may stand by. My initial impression of him was that he was sweet, funny and seemed to have a sunny disposition. When I saw those comments; however, it all made sense. I'm a big fan of true crime, and this interview looked like the beginning of an episode of Forensic Files. Cute, funny guys can be serial killers, too.
Here is a photo of Larissa, Eric, and Carmen Nys. I think, though not positive, Carmen is Larissa's friend that bailed her out of jail recently. When I went to the jail to investigate, someone already bailed her out. Carmen is the only 'close' friend of Larissa that anyone knows of in Las Vegas.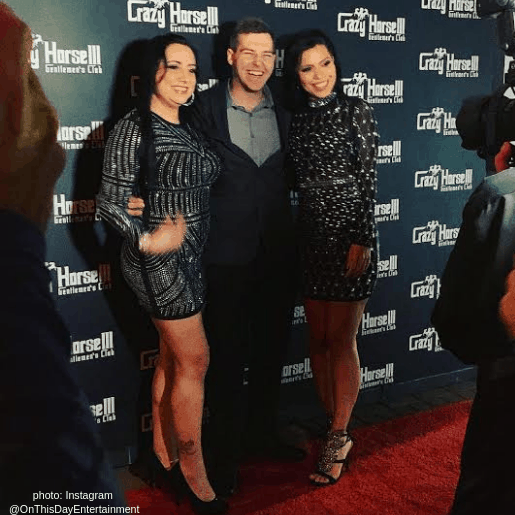 The amazing Crazy Horse 3 (seriously, if you're ever in Las Vegas and want to drown in a sea of boobies and booties, they've got you) sent out some of their sexiest exotic dancers to pose with the reality star. I took this time to tell 'Ericee' to make sure he gives Larissa 'true compliments' and he looked at me like I was crazy. I tried….
There were dozens of fans outside of Crazy Horse waiting for Larissa by the time she finished up on the red carpet… a big shift from Coltee's fan (singular) from Friday night's soiree. Larissa was kind and gracious to her fans as they adoringly explained why they were on #TeamLarissa!
Once she finished chatting up every person, she made her way inside the club with Eric, Carmen, and a scummy Jesus looking guy. They went to the same reserved area that Colt had the night before, and it was full. Again, the opposite of Coltee's event.
The Crazy Horse spoiled the beaming reality star as they presented her with Grey Goose bottle service, in addition to a special surprise for the Brazilian bombshell…. a Coltee piñata!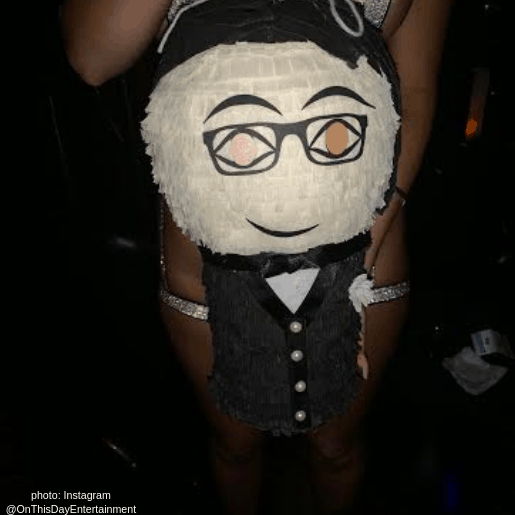 A highlight of the evening for me was getting to watch Larissa beat the cash out of Colt in the flesh, pardon my darkness. If this isn't a red flag to Ericee, I don't know what is….
Larissa was awesome to her fans. Not only did she take take photos with everyone, she talked extensively to them as well. She would call Eric over to meet her fans, intoduce them, and that was really special. Most 'celebrities' don't do that. High five to Larissa!
Once Larissa finished with her oodles of adoring fans, she took to the main stage. It was NOT part of her contract to appear on stage, like it was part of Colt's. Larissa was having such a good time watching the dancers work, she couldn't help but to jump on stage and twerk. Get it, girl!
At that moment, I realized this was going to be the highlight of the party. Larissa OWNED the stage and looked like an old pro! So, I decided to end the night there.
If you would like to read about my evening with Colt, click here. Sit down for the end.
In summation, Larissa's party was waaaaaayyy more lit than Colt's. More fans showed up, there was more energy, the host actually talked to people besides their own friends. With that said, large crowds give me anxiety and I had a hard time functioning at Larissa's party. Mix that with me being 38 AF, I had a better time at Colt's divorce party, as it was more mellow. But I'm the minority.
I recorded an episode of the On This Day Entertainment podcast I host comparing both nights. Click here for the breakdown!
Do you think I'm crazy for actually going to the 90 Day Fiance divorce parties? Would you have gone if you were a Las Vegas resident like me? Break it down in the comments!
---