90 Day Fiance Alum Larissa Dos Santos Lima Promises To Make Peace With Ex's Mom
Larissa acknowledged her 'big mistakes' with her ex-husband, Colt Johnson's mother, Deb.
Ashley Hoover Baker December 30, 2019 11:13am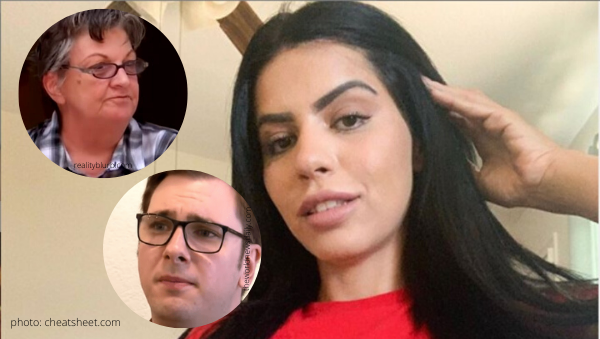 New Year, New Beginnings.
90 Day Fiance alum, Larissa Dos Santos Lima, took to social media to promise to make peace with her ex-husband, Colt Johnson's mother, Deb Johnson. The photo shows the women smiling sweetly with their hands around each other at a casino during one of the good times they had together. I wonder if it was Coltee who snapped this pic?
According to Larissa's caption on the 'gram, "While I have been working to better my mind, body, and spirit in 2019, I want 2020 to be the year or renewal and to cleanse all the bad energy from the past. There has been some very negative back and forth between myself and a former family member. This is something I do not want to do anymore. I don't want to fight with her, as it is all in the past."
It looks like Larissa isn't the only one trying to move on. In case you missed it, Coltee is trying to sell his ex's wedding dress online. Click here if you need a refresher!
If you love all things 90 Day Fiance, you should check out the Pink Shade with Erin Martin podcast. She hilariously breaks down all of your favorite TLC shows! Click here to listen to the most recent episode.
There is no word if Larissa has formally apologized to Cookie Dough.
Do you think Deb will forgive Larissa? Drop your opinion off in the comments!
---