90 Day Fiance: Larissa's Changing Looks
Larissa Dos Santos Lima has gone through a physical transformation since her split from Colt Johnson.
Ashley Hoover Baker February 28, 2019 9:37am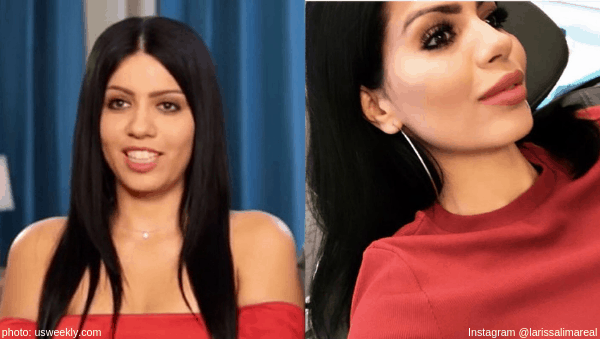 90 Day Fiance's Larissa Dos Santos Lima is undergoing a physical transformation since her arrest and split from husband, Colt Johnson. My question, how is she paying to get all of this work done, considering she doesn't have a job or a husband?!?!
Larissa has actively taken to her social media to flaunt her glow-up, and to shove it in Coltee's face. Her most recent Instagram post states, "My new jaw line from @aestheticmedicine_lv! No pain. I love the results."
This wasn't the only time Larissa sought out the expertise of Heather Rohrer from the Center for Aesthetic Medicine and Human Performance in Las Vegas!  Could Heather and Larissa possibly have a deal exchanging cosmetic procedures for social media publicity?
Her face isn't the only thing Larissa is changing. In this photo the Brazilian teases her upcoming extensions. New look, new life, who dis?
If you haven't already heard, Larissa is in another relationship and is planning on debuting her new man at her divorce party at Crazy Horse 3, a Gentleman's Club, in Las Vegas on Saturday, March 2nd. She was keeping his identity private for a while, but couldn't seem to resist showing off her next victim new boyfriend.
Colt's divorce party will also be held at Vegas' Crazy Horse 3 Gentleman's Club, but the night before.
What do you think of Larissa's new look? Let me know in the comments!
---