Which 90 Day Fiance Star Bleached Their Boo Hole?
The Brazilian beauty couldn't help but share her glee with her social media followers.
Ashley Hoover Baker May 16, 2019 12:58pm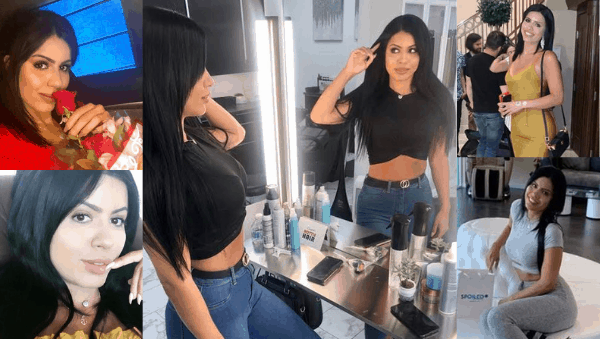 Which 90 Day Fiance star bleached their boo hole? Yes, Asuelu Pulaa, put the term boo hole into our stratosphere, but he's not the TLC star with the super shiny balloon knot.
90 Day Fiance: Happily Ever After's Larissa Dos Santos Lima revealed the intimate procedure she had done on her Instagram page for 234K of her closest friends.
Larissa had quite the glow-up after her failed marriage to Colt Johnson. The reality star has spoken openly and honestly about the cosmetic enhancements she's undergone. From fillers to botox, the popular TLC star opted for a less painful beauty treatment recently. New extensions, who dis?
Larissa constantly tags beauty brands on Instagram, which makes me think all of the services she receives is free of charge in exchange for publicity. Others think she used the Go Fund Me cash she received to help with attorney fees to fund her glow up.
How do you think Larissa is getting all of this work done? Tell me your theories in the comments!
---