90 Day Fiance: Larissa Dos Santos Lima and Colt Johnson's Dirty Laundry
Where does the married couple's relationship stand among all the drama?
Ashley Hoover Baker December 19, 2018 3:08pm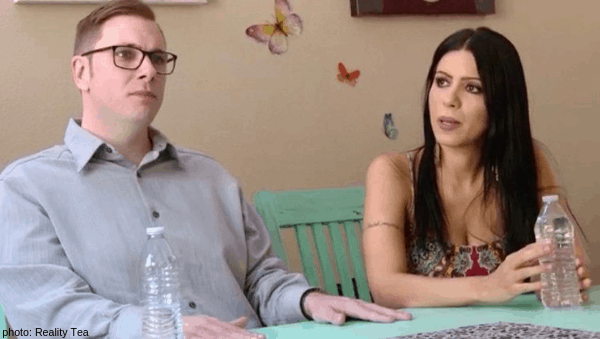 If you are a 90 Day Fiance fan and you are not following Larissa Dos Santos Lima and Colt Johnson on Instagram, you are missing out! The Brazilian beauty has kept my feed full and freshly packed with dirty laundry from her failing marriage.
This marriage narrative is very confusing, as Larissa and Colt seem to be in very different places, according to their social media posts. I'm going to give you all of the dirt I could find and let's figure their status out together. Here it goes…
Yesterday, Coltee posted this romantic pic. He seems to be very in love with his bride and quite committed to their life together.
Ok, but just a few days ago, Colt posted this.
Did the Bill Clinton video make anyone else spit out their piping hot tea? To clarify, Colt admitted to cheating, then within days, posted that everything with his wife is just dandy.
Apparently, Colt has been getting a great deal of attention from the ladies on social media. In case you need more evidence, here ya go.
Everything blurred were new pictures Larissa discovered today – about 10 new girls. #90DayFiance pic.twitter.com/Ddiox1A6Mx

— John Yates (@JohnYates327) December 19, 2018
It got a whole lot more complicated when we learned of Coltee's extramarital affairs. This is not a good look for Colt, but more importantly WHO ARE THESE WOMEN?!?!
More from the #ColtFiles. This is from the same woman from Sunday night who sent me the first batch – she wanted to show people that nothing was altered and coming directly from his page. #90DayFiance pic.twitter.com/c5e9J4JKyq

— John Yates (@JohnYates327) December 18, 2018
I feel bad for Larissa. I love her. I bet people would take her more seriously sans the dog ears, though.
I feel bad for Larissa – I know some people don't and some people are over the rollercoaster ride and I get it but it's hard not to watch this and feel for the girl. #90DayFiance pic.twitter.com/tAtpwfpGtN

— John Yates (@JohnYates327) December 19, 2018
Not only is Coltee playing with Larissa's heartstrings, but he's also pulling at her purse strings while he's at it. According to Larissa, Colt is not sharing their Cameo profits with his bride. Dirty.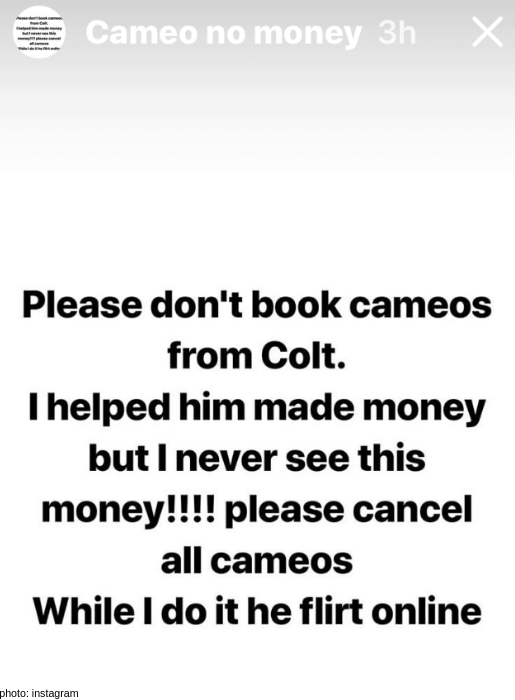 Well, it's no surprise that Larissa is not here to play. In a screenshot, that has been removed from her feed, looks like she is throwing around the word divorce. Can you blame her for going there?
Could lonely days like this be a regular part of Coltee's life again? I have a feeling all these thirsty girls blowing up his DMs will disappear once Colt's fifteen minutes are up.
What do you think of Larissa and Colt's relationship status? Do they have a chance of working through their issues? Let me know your opinions in the comment section down below.
---