90 Day Fiance: Deavan Clegg Comes Clean About Cosmetic Procedures
She loves her new teeth, but denies getting a nose job.
Ashley Hoover Baker December 11, 2019 9:12am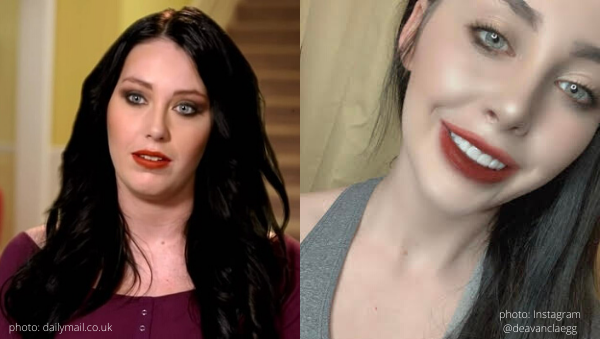 90 Day Fiance alum, Deavan Clegg, comes clean about the elective cosmetic procedures she's gotten. The season one star of 90DF loves her new teeth, but denies getting a nose job.
Deavan captioned her photo, "Thank you @hybriddental for giving me most amazing smile. It's something I've always wanted and I am super happy with. My teeth feel and look amazing I'm no longer in pain and will forever be grateful I feel beautiful and I am finally confident to smile again."
The reality star was kind enough to explain the process after a follower asked her, "Ok, break it down to me… do they pull them all and basically give you "dentures" or are these more like slide on "flippers" like they use in pageant's? Girl, I'm scared LOL." Deavan's response? "They shave down the tooth then put a cap on."
Another follower commented, "You look beautiful but you've always been beautiful. Did you also have a nose job or is the new look all from your teeth?" Deavan responded, "No plastic surgery. I would never touch my nose I like my nose a lot."

Sadly, the same can not be said for her lips. In case you missed it, Deavan got a botched lip job while in her new home, Korea. Thankfully, Deavan and her dying lips are ok, thanks to an unlikely source. Click-ee here to see who came to Deavan's cosmetic procedure rescue!
If you want to hear more details on Deavan's botched lip job, check out the episode of the On This Day Entertainment podcast where I discuss the procedure and Deavan's surprising champion, proving that not all heroes wear capes. Click here to listen.
Do you believe Deavan didn't get work on her nose? Drop your opinion off in the comments!
---