90 Day Fiance: Music Video Showdown
Do you prefer Larissa Dos Santos Lima or Colt Johnson's music video?
Ashley Hoover Baker August 2, 2019 7:04am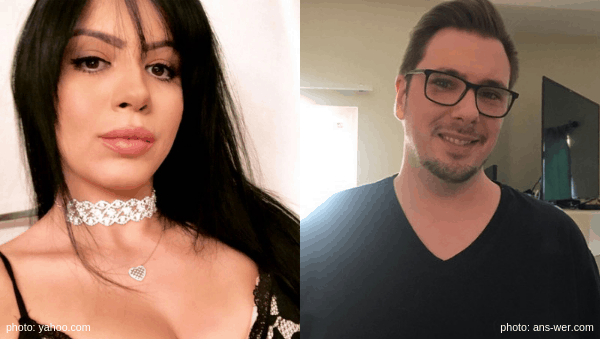 This is a twist in the 90 Day Fiance plot line I did not predict. I'm used to seeing reality tv personalities slinging Teami or FabFitFun on Instagram, but Larissa Dos Santos Lima and Colt Johnson have taken their new-found celebrity to the next level! Both Colt and Larissa have landed in the world of music video acting.
Let's start with Coltee….
Colt stars across Alex Winston, a Detroit girl who is a classically trained opera vocalist that stands out in a world of pop music with her Miss U 1000000 video.
"I'm a reality TV junkie. Larissa and Colt were my favorite couple on TLC's 90 Day Fiance, and I wanted to recreate their iconic Las Vegas airport scene. I was thrilled when Colt, Debbie, and Cookie Dough agreed to be in the video. We had a great time shooting this and spending time with them. I've made so many music videos over the years, and this was definitely my favorite one to shoot," said the singer per a press release.
Coltee isn't the only 90 Day Fiance: Happily Ever After? star dipping their toes in the music video pond. His ex-wife is also featured in a music video. It can be seen in two parts via Larissa's Instagram page.
Larissa appears in musician, photographer and traveler, Brian Hanvey's video for If I Scream In My Sleep. Brian and Larissa are friends, as I remember them hanging out at her divorce party at Las Vegas' Crazy Horse 3 Gentleman's Club earlier this year with her boyfriend and co-star, Eric Nichols, as well as her BFF, Carmen.
It is unconfirmed at this time if Colt has any personal connection with Alex Winston, or if he was hired as 'talent' for his role in her video.
Put your personal feelings for both Larissa and Colt to the side and vote on the better music video. Drop Team Coltee and Alex or Team Larissa and Brian in the comments!
---