90 Day Fiance: Leida Margaretha Claps Back
Leida says 90 Day Fiance dehumanized her.
Ashley Hoover Baker December 1, 2018 8:42am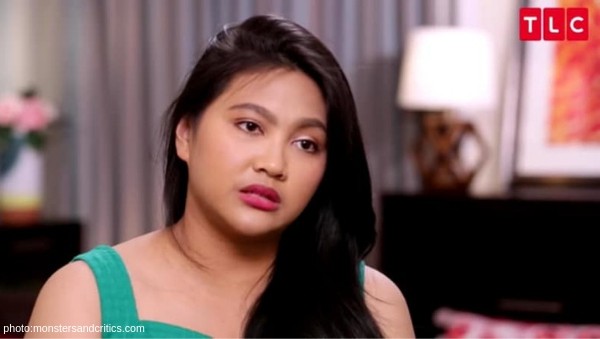 Leida Margaretha is not happy, and us 90 Day Fiance fans know she is eager to say why. (No, it's not because of her fiance, Eric Rosenbrook's, lack of 'proper' laundry folding and car loading technique, this time at least!)
Leida is blaming the 90 Day Fiance's massive editing for making her and Eric look so bad. She says that people have been triggered by the editing and have started bullying her.
Hey Leída! Go tf HOME! We have an overflow of entitled a$$ folks in this country. You aren't needed here. RUDE‼️ #90DayFiance

— 90DayFan (@90DayFan) November 26, 2018
Eric on 90 day Fiancé is a piece of shit. And I wanna beat Leida up

— Slayancca (@DestinedFame) November 26, 2018
I'm calling it out…Leida tried to kick Tasha, Eric's 19 year old young daughter, out without having another place to go. Yes, you read that right… she would make a young woman (who pays rent, for the record) homeless just so she would have more living space. Ick!
Watching 90 day fiance drama! Like Leida this is not ur apartment do not be kicking ppl out until u start paying the rent! #90DayFiance

— Sarah (@Sarah_DaCosta23) November 26, 2018
No No No Leida needs to go, TODAY #90Dayfiance

— ilenes 90 Day Live (@FuckAlmost30) November 26, 2018
In Leida's defense (ugh, I hate trying to be a good person), her fiance wasn't completely honest with her in regards to his lifestyle. She did not expect his apartment to be so small and dirty. It was definitely an unpleasant change from her family's lavish Indonesian home.
Like his ex-wife said, it would've made more sense if he had just moved to Indonesia instead of moving that woman here, into that crab shack of an apartment when 100 people already live there https://t.co/i1OulbFojM

— ℍ𝔸ℝ𝕆𝕃𝔻 𝔹. (@BlackKingBreezy) November 29, 2018
Eric left a lot of important information out when he told Leida what to expect when she made it to his home. So, I can understand her frustration, since she moved herself and her son across the world for this man. But does this warrant Leida treating tail-wearing-Tasha so poorly? Under all circumstances, NO.
This new season of 90 day whew chile. Leida said " I want you to move out like right now today" and Tasha said "well you're not on the lease so you can't kick me out. You can move out" 😂😂😩😩

— A Licensed Épav (@Lady_Berde) December 1, 2018
Based on Leida's actions, these reactions are pretty funny, to my dark soul at least…
Do you think editing has been unfair to Leida and Eric? Spill your tea below.
---