90 Day Fiance: Leida Margaretha and Eric Rosenbrook Get Police Visit
The couple confirms a physical altercation.
Ashley Hoover Baker January 22, 2019 8:50am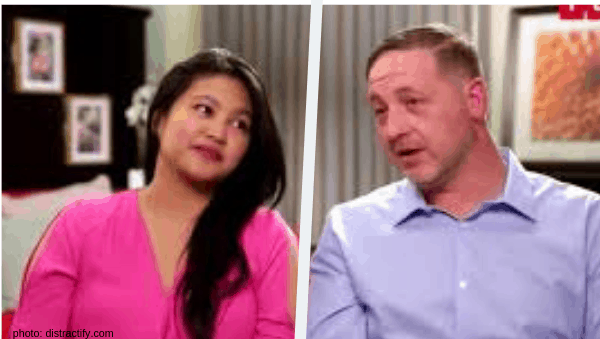 Another day, another domestic violence dispute for a 90 Day Fiance couple. Baraboo police paid a visit to the newlywed's Wisconsin home on Sunday after accusations of abuse surfaced on the internet.
The cops visited the Rosenbrooks, but that's all we know for sure. It seems to me that the drama is being manufactured by Leida Margeretha and Eric Rosenbrook to make them relevant. This is what they have been feeding to their social media followers….
Exhibit A- Leida has a "public relations" person now. Okie dokie.
This was sent to me, Leida isn't handling her social media anymore? Thoughts? #90DayFiance pic.twitter.com/SvxuOHQNRt

— John Yates (@JohnYates327) January 21, 2019
Exhibit B- The former Indonesian beauty queen's PR representative was quick to confirm there was a domestic dispute, but to also to plug a product for an endorsement deal. I want to make this clear to @indoexoticsbags- no 90 Day Fiance fans would EVER buy something that Leida was selling. (Yes, I'm speaking for all 90 Day Fiance fans.)
From Leida – and the picture on the right was posted and quickly deleted by her. #90DayFiance pic.twitter.com/2NTTdMWR7P

— John Yates (@JohnYates327) January 21, 2019
@indoexoticsbags: May I suggest working with Olga Koshimbetova, perhaps…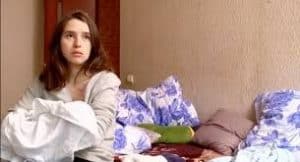 Exhibit C- Leida is making it look like Eric was hacked, but I think they are leaking all of the gossip themselves. This couple is thirsty AF for attention!
This was sent to me per Leida's request. #90DayFiance pic.twitter.com/EvHFxPu5Cb

— John Yates (@JohnYates327) January 21, 2019
I'm not the only person who thinks this situation smells fishy.
🤦🏼‍♀️ Leida sent the "friend" that screenshot of Eric's iMessage..the same "friend" who leaked the rest of the screenshots to @JohnYates327. & she just sat next to her husband on live thinking he was hacked knowing damn well she sent that ss

— 🙄 (@Eyesrrolling) January 22, 2019
What do you think of the domestic dispute between Leida and Eric? I think they are jealous of all of the press that Larissa and Colt are getting from their domestic violence drama and they want a piece of the publicity. Gotta make Leida's Public Relations Staffer earn their keep, right?!?!
Do you agree with me that this is all staged, or do you think this is real? Tell me in the comment section below!
---