90 Day Fiance The Other Way Recap: The Couples Tell All, Part Two
Where do these couples go from here?
Erin Martin October 22, 2019 7:00am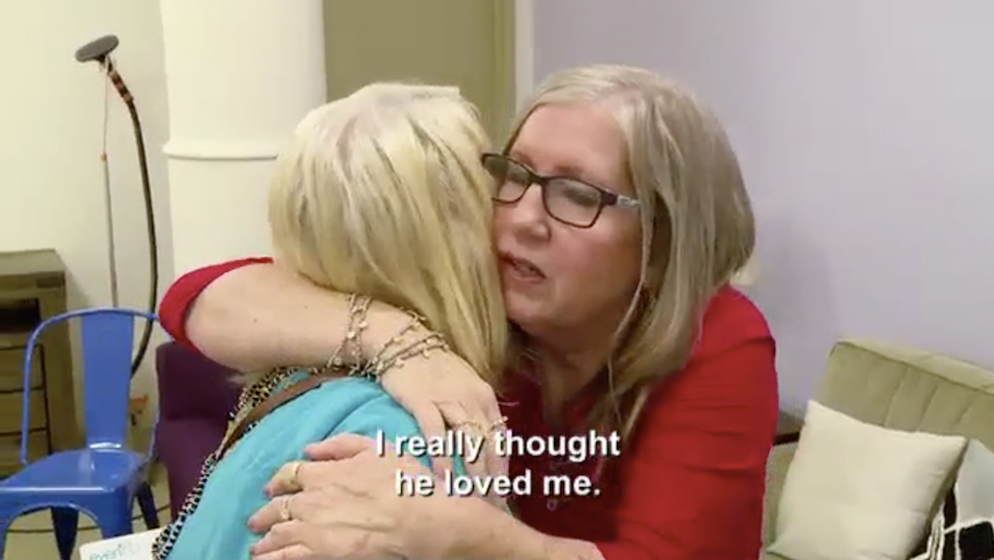 It's the end of an era, folks. When 90 Day Fiance The Other Way debuted on TLC, like, sixteen months ago, we had no idea what to expect. Well, we knew there would be deeply misguided fools making terrible, permanent decisions about people they met briefly on social media. But beyond that…we had no idea.
As it turns out, 90DF TOW is pretty much the confused younger sibling of Before The 90 Days, with a few actual marriages sprinkled in and a spare wife popping up here and there for extra spice. Last night on the Couples Tell All reunion, Part Two, hosted by Shaun Robinson, our merry group of sad sacks had one final chance to clear the air and/or throw down with a Skype face.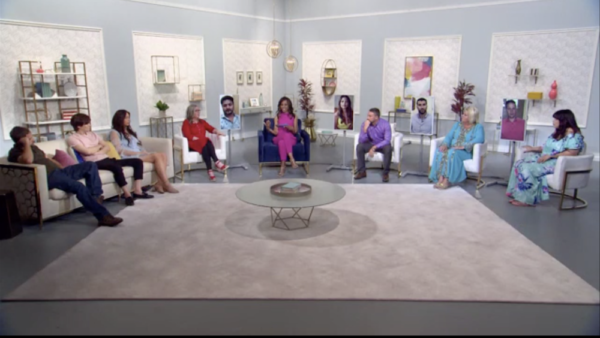 As a reminder, here is the roster of live attendees versus remote guests. Or as we call them: Humans versus Screen Heads. 
Humans: Tiffany, Deavan & Jihoon, Corey, Laura, Jenny, Paul 
Screen Heads: Ronald, Evelin, Aladin, Sumit (YES! He actually showed up, ungagged.)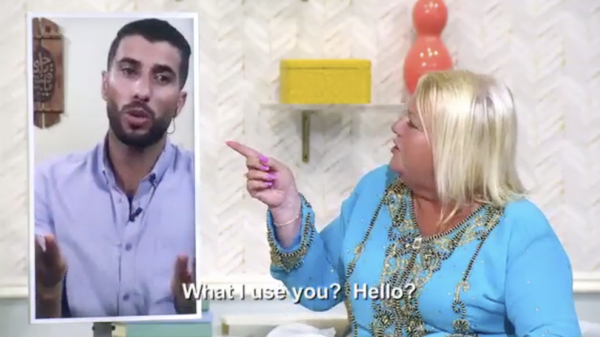 We begin with Laura and Aladin, who are so dunzo, there isn't even a point to this prolonged conversation. Apparently, Aladin asked for a divorce a mere SIX WEEKS after their 3-day wedding ceremony. Still, we're given no specific reason for this turn of events. Aladin just screams words like "disrespect!" a lot, trying to convey how "crazy" Laura is in real life.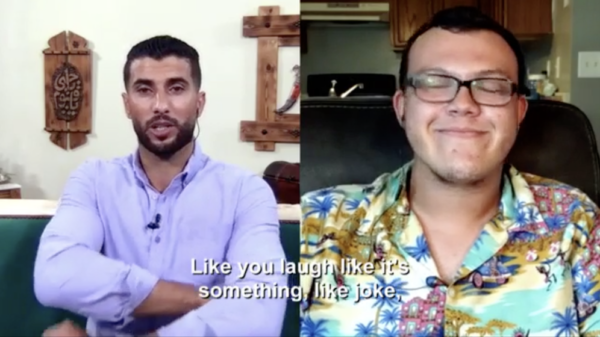 To pile on the "Laura is nuts" theory, her son Liam Skypes in and straight up laughs in his mom's face. He says she has terrible taste in men, always ruins relationships, and this mess with Aladin is no different. The cast members backstage are uniformly shocked when they hear Liam going this hard on his own mother. But we've all seen this whack behavior before.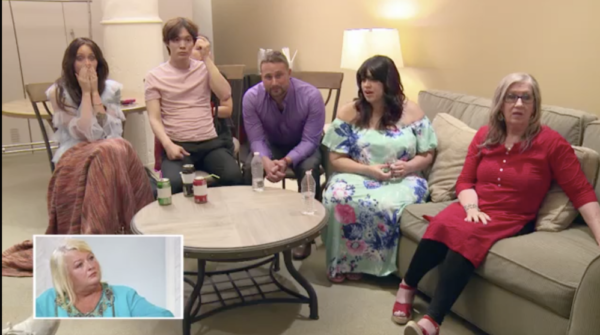 When Shaun asks Liam if he likes Aladin, he flatly answers, "No, not at all." L-O-L. Ok, guys. Liam is absolutely inappropriate and possibly on some psychotropic drugs right now – but this sh*t is hilariously awkward.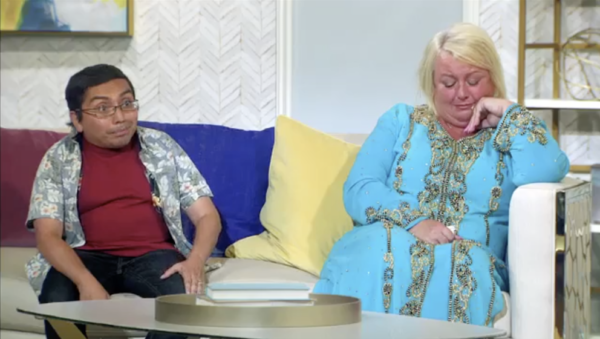 At least Laura's "brother," Ludwing comes out to comfort her, although he also agrees that Laura and Aladin's relationship was basically doomed to fail. As Aladin defends himself to Ludwing, Liam's dog starts barking its head off while Liam starts his lunatic laughing fit again. Essentially, the frenzied madness of this entire segment is a giant metaphor for Laura's life. It's a f**king circus. And she's at the center of it.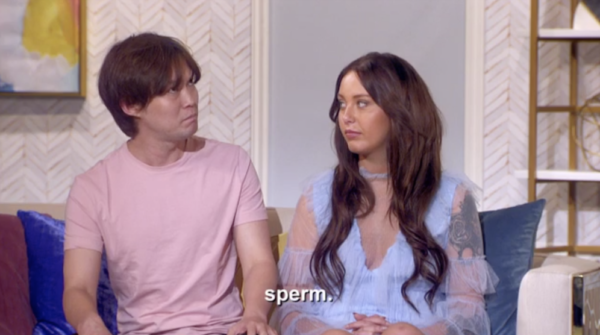 Next up, Jihoon and Deavan update us on their lives. The two biggest pieces of news – besides Jihoon having "super sperm" – are that 1) Mother Jihoon still wishes her son married a Korean woman, and 2) Deavan took the kids back to Utah. Their parting scene at the airport is heartbreaking. "Come back to me, promise," begs Jihoon. "Promise!"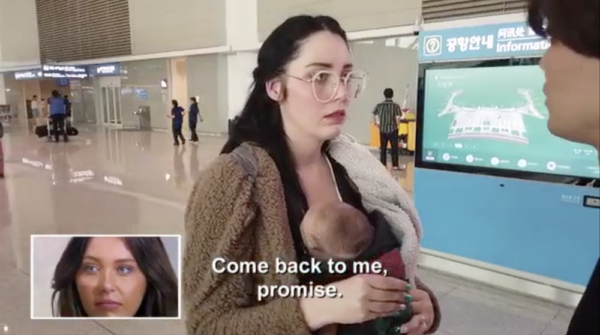 Deavan seems shocked and fairly devastated to hear about Mother Jihoon's feelings regarding her, but she's more upset about Jihoon not growing up enough to support their family. He still hasn't secured an apartment for them, nor has he made any headway on the financial front. Obviously, he plans on making his parents sleep on the couch forever while he carries his dog around in a purse. Lord Almighty. This dude needs to get his sh*t together.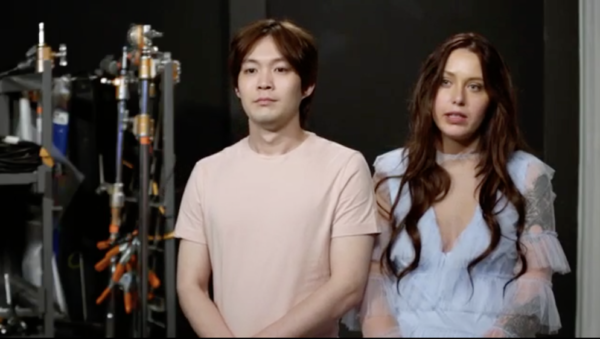 We get more of the same ole' worn out refrain from Tiffany and Ronald, who see themselves as the world's greatest victims. Hmm…or just plain awful at #adulting? <shrug> They talk about the sickly looking stripper at Ronald's bachelor party, then move on to more serious subjects: Getting a U.S. visa.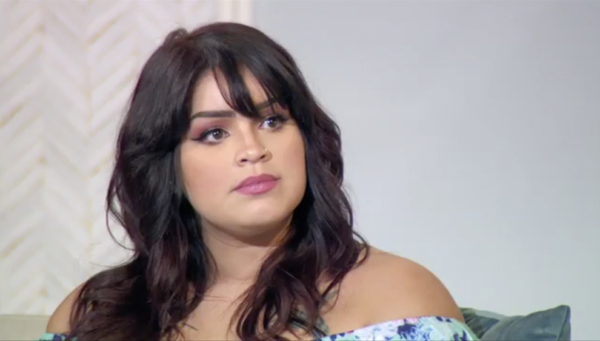 Tiffany claims she's moving through the K1 process on Ronald's behalf, but – wait! This makes no sense. He's a felon who can't come here, right? Okay. I have officially come to the conclusion that everyone but Father Jihoon is a total liar. These people are full of sh*t. TRUST. NO. ONE.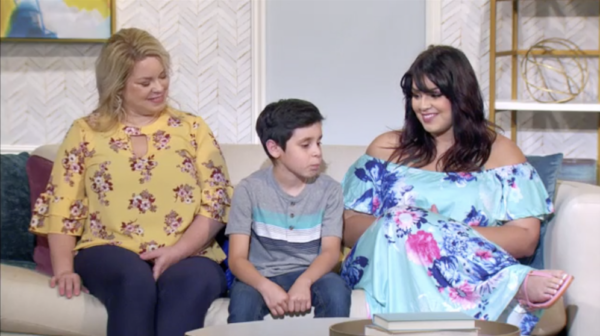 At least we get a moment of sweetness when Daniel comes out to join Tiffany and her mom on stage. We're reminded that Daniel, who is approximately in 4th grade, is smarter than the entire cast of characters both on stage and backstage. For real: He could life coach them all and still have time for recess. Also, Ronald refrains from talking to "mah boi!" about human trafficking, so there's that. It's called progress, people.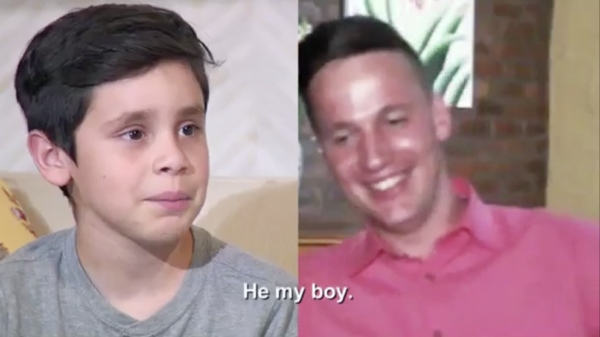 Paul's segment is short and stupid, much like his storyline with Karine should be even though we've been tracking these crazies for 3 damn years now! The real MVP is the appearance of Mother Paul, who has stopped dripping in flop sweat since getting the eff outta Brazil.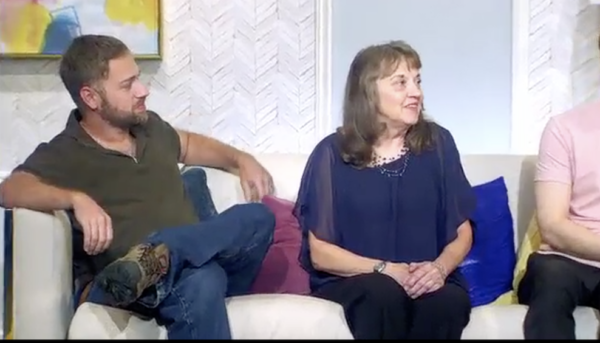 She's coiffed, refreshed, and ready to tell Paul to GET OFF HER JOCK. She reminds him that he needs to get a job, get a grip, and get the hell off of his parent's dole. He's heading toward 40 and still acting like an 18 year old. 
We all know that Paul will do exactly none of the things his parents want him to, though. So, 'rots a ruck to you in Louisville, Karine! Time to fire up that new Instagram account, boo. There's money to be made in those hills.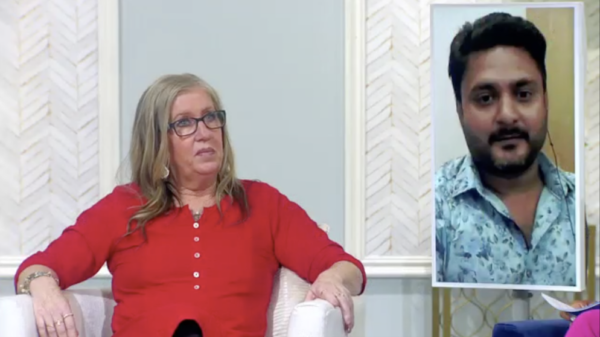 Lastly, we catch up with Jenny and Sumit, who are still fully committed to the pipe dream of being together despite Sumit being LEGALLY MARRIED TO ANOTHER WOMAN. Sumit says he really loves Jenny and knows he lied, but he thought doing the show would prove to his family how serious he was about wanting a divorce. Ummm…whuuuut?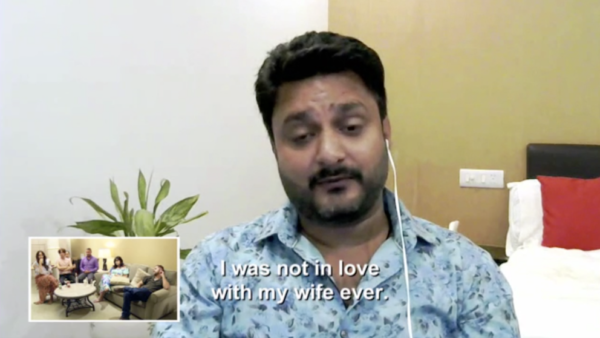 He also swears that his wife knows he doesn't love her, that she's aware of where he is right now, and that he wasn't "having intimate relations" with his wife AND Jenny at the same time. 
How many of these statements do we believe? Hmm. Let's go with ZERO.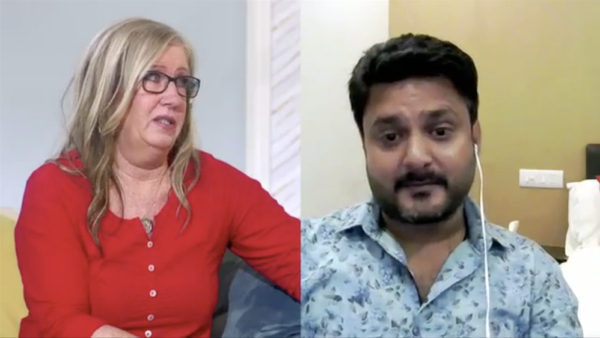 Jenny is still claiming that she had no idea Sumit was married, but totally forgives him for dragging her over to India under false pretenses, encouraging her to sell all of her earthly belongings, and to go without washing her hair for six months months. 
Okay. I feel strongly that we need to remind ourselves of one important fact: Our girl Jenny flew to India in jeans, y'all. 40+ hours in coach, in jeans. JEANS! For that hardship alone, Jenny should have been told the truth. #SheHasSuffered #JusticeForLeggings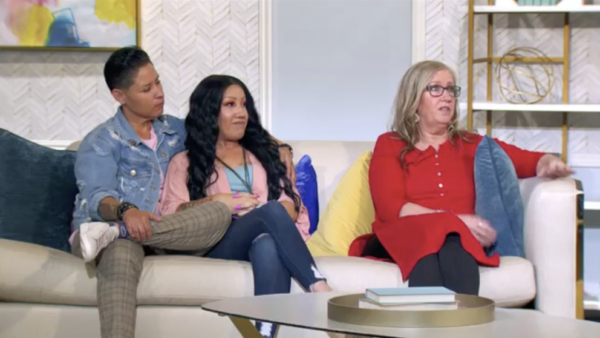 When Jenny's daughter, Christina, and Christina's wife, Jen, join her on the couch, we might assume that the WWE Smackdown will begin. But we would be wrong. UGH! Christina greets Sumit warmly, and Jen just sits silently while everyone rehashes how awful the situation is. 
We are grateful, however, for Jen's facial expression backstage, which  is basically all of our faces as we listen to Sumit explain his circular reasoning.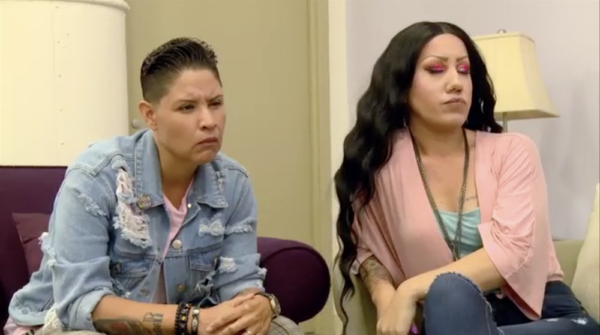 Daughter In Law Jen, WE SALUTE YOUR FACE. Thank you for its service. 
As far as the ending of the Tell All, it can basically be summed up thusly: Everyone rallies around Laura and attacks Aladin, Jenny and Sumit giggle like fools as the group becomes complicit in their sordid love affair, and Corey looks like the shell of a human formerly known as an adult male with life prospects.
Backstage, Laura and Jenny hug each other in mutual support for their lives being a goddamned mess, then go back home to live on their children's couches. Everyone files out into the night and into obscurity.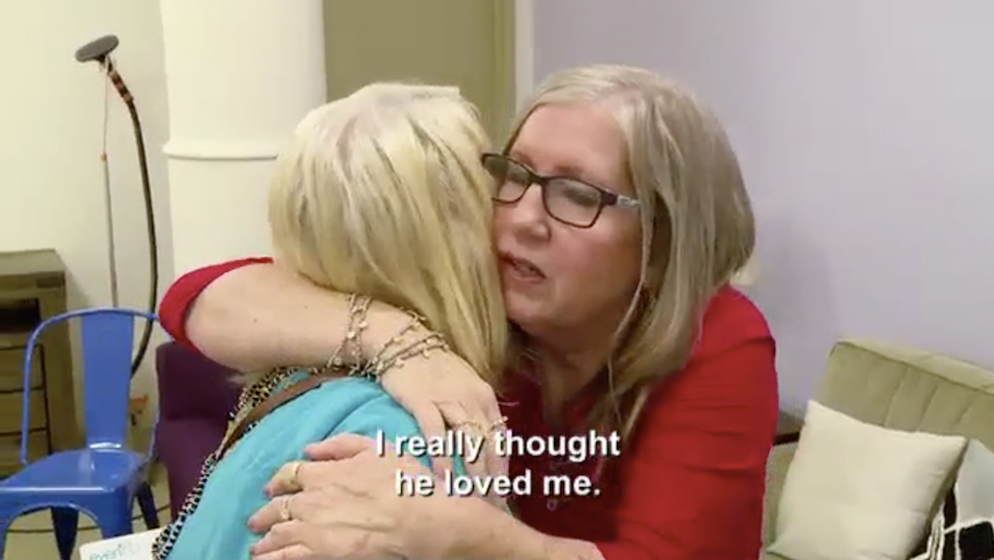 Well, guys, the disaster is officially over. And its only survivors seem to be Jihoon and Deavan, who really do plan on living together once Jihoon puts his big boy pants on and gets an apartment. As for everyone else, please go get therapy. Unless you're filming another season…because, in that case, therapy can wait. Our unquenchable need for this sh*tshow requires sacrifice, after all!
(Photo Credit TLC)
Where do these couples go from here? Comment below!
Check out my recaps of 90 Day Fiance, Love After Lockup, Real Housewives – and more! – on my podcast, Pink Shade With Erin Martin (iTunes, Stitcher, Google Play, Spotify, Castbox, Acast). And join my Pink Shade Facebook Group to dish about reality TV all week long! Follow me on Instagram @erinleahmartin and on Twitter @ErinLeahMartin
---