90 Day Fiance The Other Way Recap: The Couples Tell All, Part One
If Corey doesn't dump Evelin after this, there's no hope.
Erin Martin October 15, 2019 6:57am
After a season of highs, lows, and secret wives hidden away two towns over, 90 Day Fiance The Other Way has finally come to an end. And with it also comes the end of fifty percent of these couples' relationships. (Or more like 67%? I don't know.  #MathIsHard)
Shaun Robinson is back to host the Couples Tell All reunion, part two of which will air next week. And, you guys – TLC has really upped their game with this set. Basically, we've got one real, live human couple, Deavan and Jihoon, perched on the couch while a creepy floating Skype-head of the other foreign partners hover beside their American counterparts on rectangle TV monitors.
This arrangement is both ingenious and horrifying, which I support completely. In other words, the vibe is on point.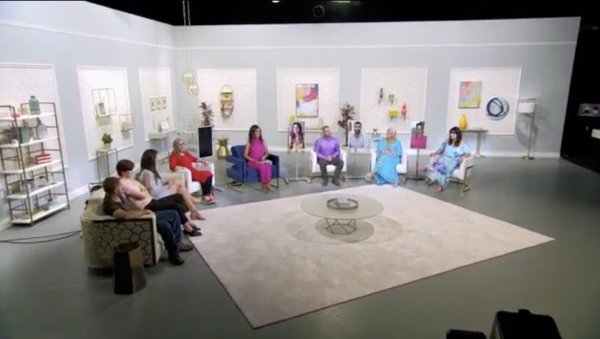 What is not on point is the pacing of this portion of the Tell All, which feels partly like the getting-ready-scene of a backstage high school play, and partly like Paul trying to lay a hillbilly curse on his castmates, one by one. Also, fire alarms are going off everywhere and Laura is already crying her face off because "all of the other couples are here and having so much fun!"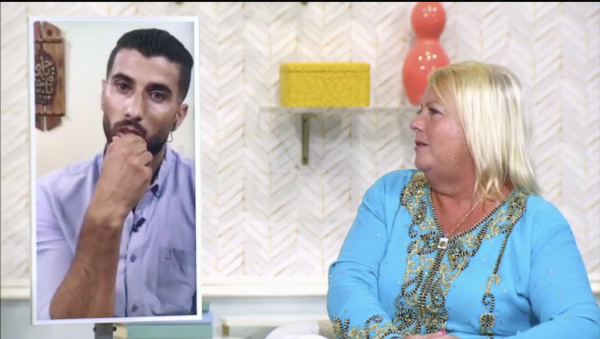 Reminder: Only one actual couple is sitting on this couch today. In fact, here's the rundown of our human to TV-head roster:
Humans: Tiffany, Deavan & Jihoon, Corey,, Laura, Jenny, Paul. 
TV-heads: Ronald, Evelin, Aladin, maybe Sumit if his family decides to wheel him out, ungagged for a minute, Hannibal Lector style. (Also – hot gossip! Some sites say Karine and baby Pierre were actually on set for the Tell All, but for some reason Paul was supposed to act like they were unable to join him. Erhmmm. Okay?)
Much of a reunion is repeating old footage and talking about it all over again. The strange part of a 90 Day Fiance production is the fact that this isn't a cast who knows each other well, or sometimes at all, having never filmed with anyone but their particular love interest. Or in the case of Caesar on Before The 90 Days, a candy g-string.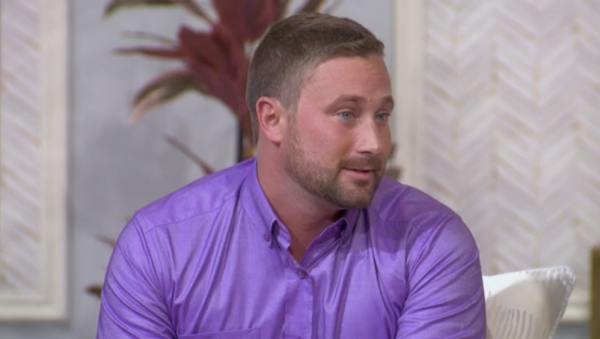 Thus, tensions naturally arise when these assorted fools start commenting on each other's poor choices. I mean, no one wants to be schooled on "being a man" and "making responsible choices" by f**king Corey, who's still being called some other dude's name – with horns – in Evelin's town.
Ronald, who can't even get his technology to work, has no time for Corey's comments on his addiction, firing back at him that "the only woman I need to impress is on that couch!" while he points his finger vaguely in the direction of America.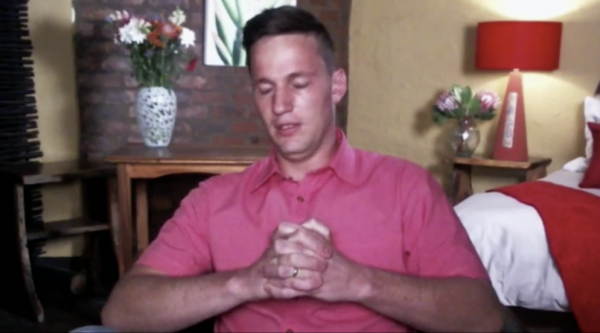 Evelin has a lot to say about Tiffany putting Daniel in a terrible position. He's a child who was made to grow attached to Ronald in a situation that wasn't tenable, only to have his heart broken in the end. It wasn't fair to him. Now, here's the thing: Evelin is absolutely correct. But NOBODY, and I mean NOBODY, is okay with being judged by this chick. So Tiffany bites back, reminding Corey that at least Ronald doesn't cheat on her. As Ronald would say: Oh Snap.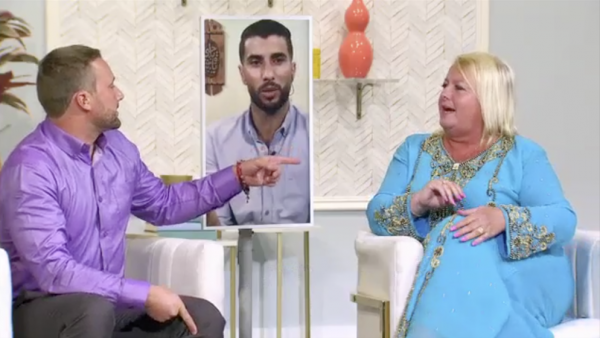 Deavan and Jihoon giggle nervously as Laura talks about Aladin's now very public sex probs – a subject which she's apparently doubling down on at this reunion. Aladin freaks out on Laura, maintaining that he doesn't need her "purple friend" or "sex dummy" book, thankyouverymuch. But Laura hints that Aladin's refusal to "perform" certain acts on/with her is still an issue.
Okay. I hereby request that we are not subjected to ONE MORE MINUTE of Laura describing her sexual needs. I just can't do it, people. Haven't we suffered enough? We need to be done with this subject.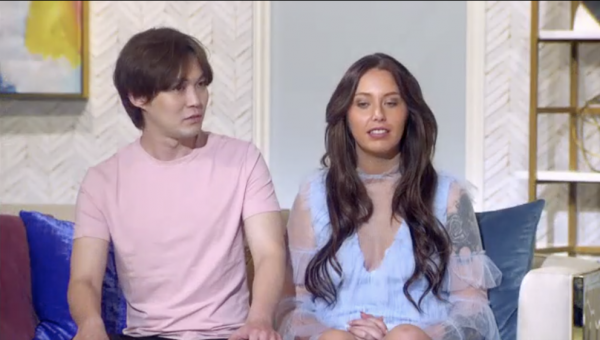 Jihoon complains that Deavan is not as much of a "romanticist" now that she's in Korea, but Deavan's all, "Neither are you, Romeo!" Jihoon says, "I am very romanticist, but she's maybe zero-point-five romanticist." Question: Is her anal now 100% on par with the rest of the Hamily's cleanliness standards? We never find out because suddenly, someone says the word 'sex' and Jihoon immediately loses his train of thought.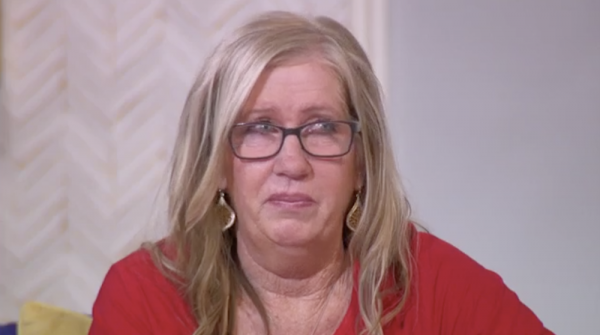 Everyone can at least agree on two things: 1) Sumit screwed Jenny over BIG TIME. 2) Evelin is a total piece of sh*t garbage person who is using Corey for money and needs to be voted off the island. #TheTribeHasSpoken
During Corey's solo segment with Shaun, Evelin laughs about not wearing her wedding ring. "Oh, whoops!" she cackles. "I forgot." And then she snaps at Corey about him getting too fat, not learning Spanish, still not fitting in with her family/friends/culture. Her point? He's basically unfit to marry her on every level.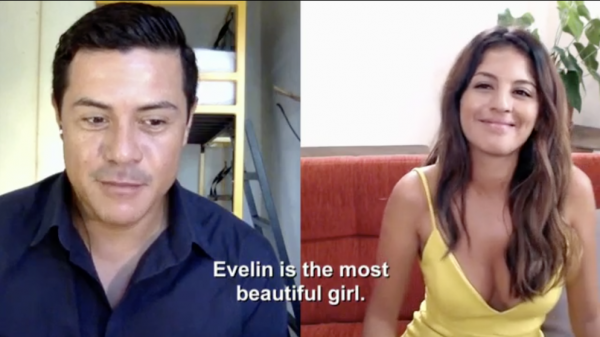 But guess who does fit the bill? Raul! We see unaired footage of Raul telling Evelin he still has feelings for her and that he'd still be interested in a relationship if things don't work out with Corey. As Corey watches this tape roll, he's dumbfounded. He thought Raul was truly his friend. As it turns out, Raul is brought on his own little Skype screen to tell Corey that, yes, he is technically his friend, but…he's still totally bang Evelin. WHAT THE HELL?!?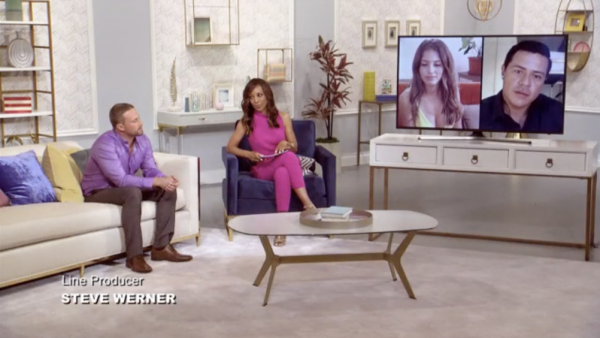 Evelin just smirks and fidgets, brushing Raul's comments off as childish. But Corey's like, "WHAT IS HAPPENING HERE." Meanwhile, he's been ordered by Evelin to "get a six pack" or else. And he's only got five months left to do it, plus come up with enough money for a wedding to the bride of Satan.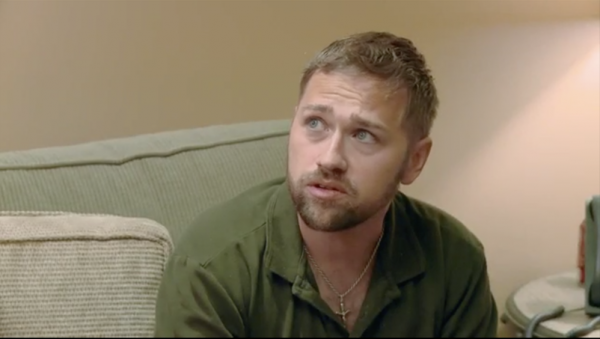 Okay. This is nuts. Even more nuts is the fact that Paul, of all people, tries to comfort Corey backstage during a break. He's like, "Man, I feel so bad for you." And you know, when Paul is feeling bad for your dumb ass, you really gotta question everything in your entire goddamned life. Calm. Calm. Calm.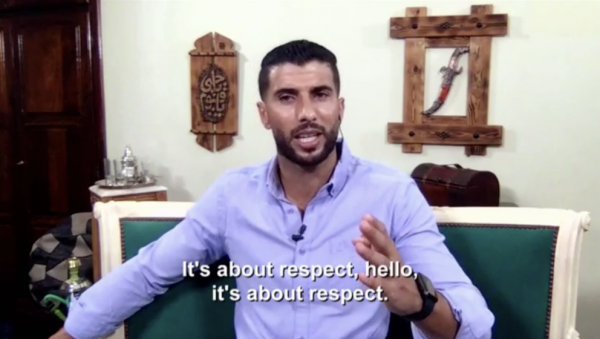 During Laura's solo segment, Shaun asks what's really going on with her relationship. Aladin, who is very heated straight outta the gate, claims Laura is basically a nutjob who starts fights all of the time for no reason. "Has something happened in the last couple of days?" asks Shaun. Aladin says yes, but doesn't get specific. Laura intimates that Aladin wants to "break his commitment" to her, which I guess means divorce…?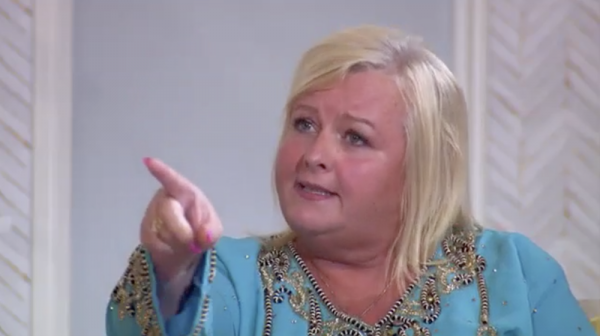 Then they recount a very stupid story of Laura going to a coffee shop in Qatar by herself (without telling anyone) and how "disrespectful" it was. Also, they bicker about who pays the rent. Backstage, the other cast members see Aladin as controlling. But this is just weird. What is the actual issue here? We need the TRUTH! We can HANDLE THE TRUTH! 
"I have ran <sic> out of money," admits Laura. Ahhhhh. Now we're getting somewhere. 
Next week: Will Sumit be wheeled out? Will Laura and Aladin tell us what's really going on? Will Corey grow a pair and dump this shrew while he still has a teaspoon of testosterone left? Will Paul hide out in a doghouse, clutching his hairball? We've only got one hour left with these people to find out. I'll meet you back here in seven days. 
(Photo Credit TLC)
What will it finally take to get Corey to dump Evelin? Comment below!
Check out my recaps of 90 Day Fiance, Love After Lockup, Real Housewives – and more! – on my podcast, Pink Shade With Erin Martin (iTunes, Stitcher, Google Play, Spotify, Castbox, Acast). And join my Pink Shade Facebook Group to dish about reality TV all week long! Follow me on Instagram @erinleahmartin and on Twitter @ErinLeahMartin
---