90 Day Fiance The Other Way Recap: No Looking Back
Introducing Deavan & Jihoon!
Erin Martin June 25, 2019 7:00am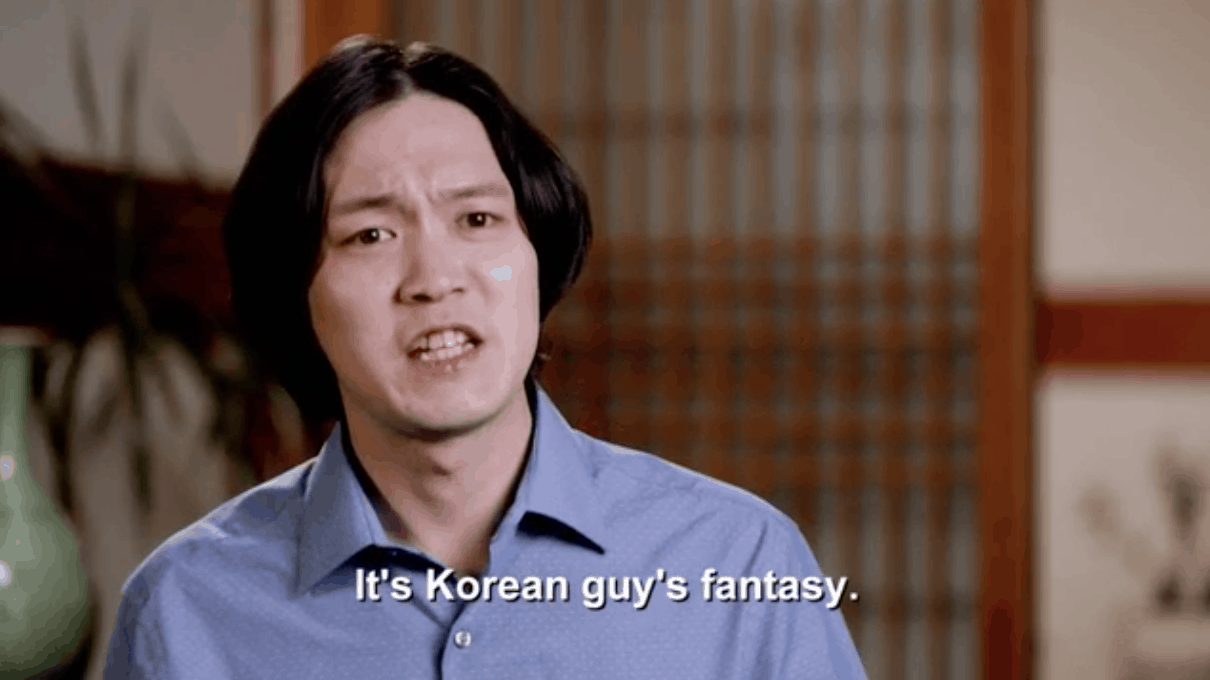 Finally, we meet our last star-crossed lovers! This week's 90 Day Fiance: The Other Way debuted the love story/immediate pregnancy/questionable tattoo artistry of Deavan (Utah) and Jihoon (South Korea), and it's everything we could have hoped for. Let's get to know the newest passengers on the hot mess express…
Deavan & Jihoon 
What is there to say about this couple other than THANK YOU, TLC! Jihoon is a handsome, single, cell phone reseller in South Korea who used to be "a free boy" until he met every "Korean guy's fantasy," Deavan, online. Now, says Jihoon, "I'm f**ked."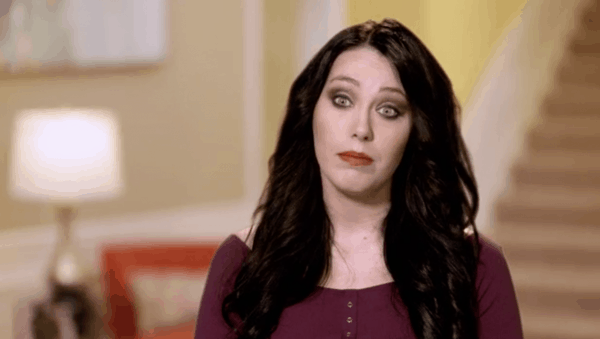 Deavan, a single mom from Utah who is tatted up from head to toe (I approve), doesn't fit the mold of traditional wife material in Jihoon's conservative family. But, hey! Good news for us, because they plan to get married anyway, and we get to witness the whole catastrophe on TV. We also get to witness Deavan's toddler daughter, Driscilla, who she describes as a "wild child," literally throw plates across the room from a standing position on the counter. "She's just a little rambunctious," says Deavan while I cover my face in open mouthed horror. OMG. 
But why the pressure for these two to get married? Well, because they conceived a baby on the very first night they ever spent together! As one does. After months of online flirting, Jihoon traveled to the U.S. to meet Deavan in person and – oops! – got her pregnant after, like, 6 hours in the country. When they realized their situation, Jihoon immediately promised to marry Deavan. For unknown reasons, they've decided that she'll move to South Korea with her daughter and new baby just weeks after the birth. 
In an extremely uncomfortable photo shoot, Deavan tells her cousin about this plan. He's like, "HUH?!" She just shrugs her shoulders and says that they want to be together as a family. Sure, that's understandable, but Deavan doesn't know the language or the culture of the country she's moving to. And Jihoon's parents are…how shall we put this?…NOT DEAVAN FANS. Nopety nope nope nope. Essentially, they are horrified. 
In fact, they met Deavan once and complained that "she didn't say a word" to them. Ermmm, okay. Apparently, they'll be meeting her again soon though because they're en route to Vegas with Jihoon, where Deavan and her daughter will try to win them over one more time.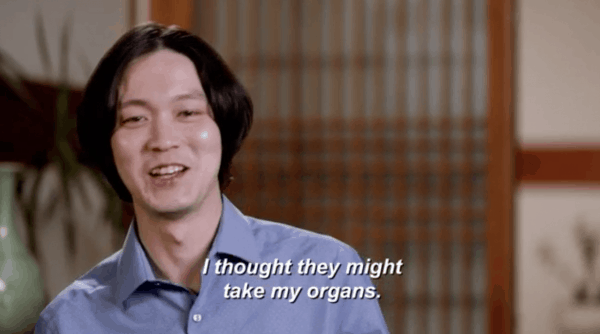 Bottom line: Despite their troubled start and the odds stacked against them, I'm rooting hard for these two. I mean, I'm almost at Sumit-Jenny level devotion here, people. First of all, Jihoon is a sweet lil' cutie pie who also happens to be comedy gold. He is obsessed with his tiny dog, laughs about thinking his organs were going to get stolen in an international trafficking scam, and describes using Tinder thusly: "I see ugly. PASS! I see pretty. YES!" 
Basically, I heart-emoji-eye him and need to see more of him on my screen every week, pleaseandthankyoutheend.
Tiffany & Ronald 
Tiffany has officially taken her child, her luggage, and her terrible decision making clear across the globe. At least when she touches down in South Africa, Ronald's mom, Ria (whom Tiffany has bonded with during Ronald's struggles), is there to greet them with enthusiasm. Mostly, she's probably psyched to have backup, especially since they're on their way to rehab the very next day to pick their prince up.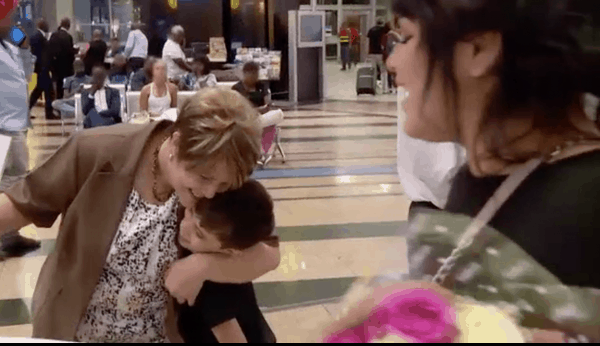 Despite what has to be killer jet lag, Daniel is hanging in there. And he's absolutely thrilled when the moment arrives to finally meet Ronald in person. After Mom, Tiffany, and Daniel pull up to rehab, Daniel runs into Ronald's arms, shouting "DAD!' And I don't know what to feel. It's kinda sweet, yet VERY frightening.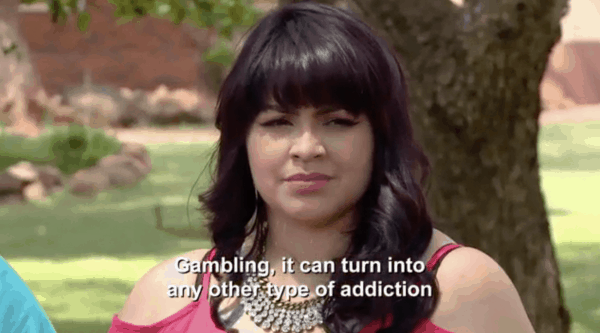 Tiffany and Ronald kiss, excited about being back together. But hold up! They need a 5-minute counseling session from Ronald's group counselor first. I mean – FIVE MINUTES should do it, right? He tells Tiffany that she can't control or manage Ronald's addictions – which could blossom and spread to other areas if he relapses – but she can be his "support system." Tiffany reiterates that if Ronald hurts Daniel, they're done. No word on how many times she'll line up to get duped though. Yikes. Nothing about this is okay! GAWD. 
Jenny & Sumit 
Not much drama going on in the Jenny-Sumit corner of the world this week. We have the requisite "traditional clothing" argument that we've seen time and again on multiple iterations of our beloved 90DF series. But really, that's about it. Short version: Sumit wants Jenny to try on saris, which are gorgeous and ornate, but not her style.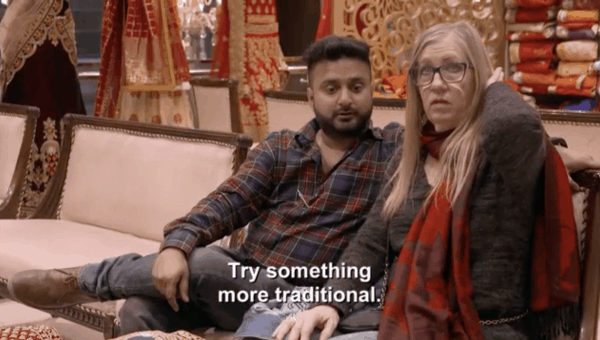 Jenny rejects Sumit's wishes that she dress "to blend in more," even though we see her dressed in a beautiful Indian attire in future interview segments. Basically, they're okay this week. No one has spotted them in town. They've had a passionate night of love together ion their new apartment <cringe>, and it appears that Jenny has showered. Therefore, we may proceed. 
Corey & Evelin 
Alright, guys. Two things are self-evident from the Corey-Evelin storyline: ONE) Evelin is the alpha, kinda evil, and possibly getting a sh*tty edit, and TWO) Corey is a giant dumb dumb. I don't know if this guy is blinded by love or what, but dayum! He's definitely a few fries short of a Happy Meal. And he needs an adult companion on all future international trips.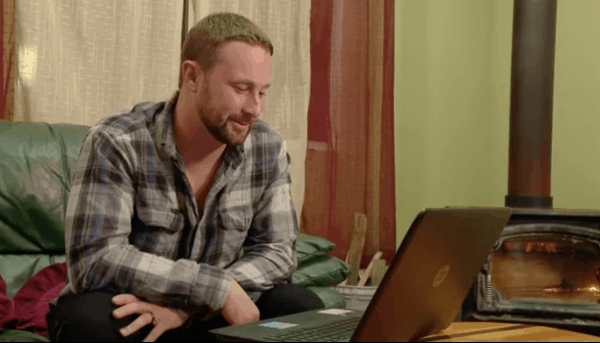 Before he leaves for Ecuador, Corey Skypes with Evelin, who straight up tells him that she doesn't know if things will work out between them, but who cares! They're still young and can move on with their lives if their bar-in-a-pig-town dream fizzles! Corey, who is very needy in the love department (and in the doctor's office), whines that he needs more from her than lukewarm assurances that "everything will be okay…maybe." We also learn that Evelin got heated in the past when she found an engagement ring in Corey's bag. She is not looking to wed this dude in holy matrimony, plain and simple.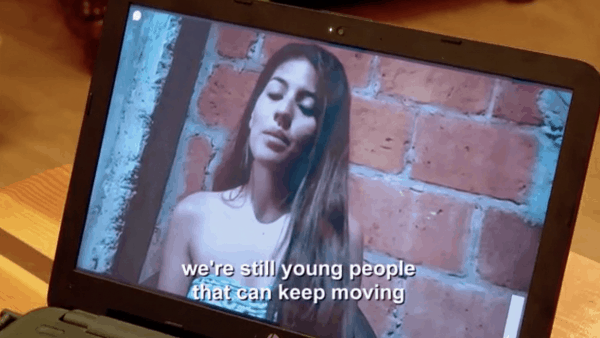 But it's when Corey actually arrives in Ecuador that he realizes just who he's dealing with: Evelin, the IDGAF Girlfriend From Hell. Because, dude, this chick has not even shown up at the goddamned airport to greet her man. Is she in the cell phone lot? Nope. Maybe she's just running a tad late? Naaaaaaaaah. The truth is, she's not even in the same town.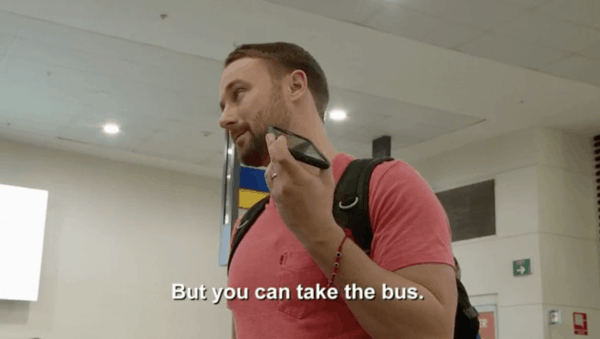 When Corey looks around with his hopeful/pathetic puppydog eyes and doesn't see Evelin, he calls her up just to find out that she has no plans of leaving her couch anytime soon. She's all, "Take the bus! Don't be a baby!" To which Corey responds by silently peeing his khaki pants. 
Much like Paul in the Amazon, Corey looks like easy prey and doesn't relish the thought of getting macheted to death on his way to the beach. Alas, that's what he'll have to do. Because, yo, Evelin is NOT PLAYING. 
(Photo Credit TLC)
Will Corey survive the BUS? Is Evelin evil or just direct? Thoughts on Jihoon & Deavan? Comment below!
Check out my recaps of 90 Day Fiance, Love After Lockup, Real Housewives – and more! – on my podcast, Pink Shade With Erin Martin (iTunes, Stitcher, Google Play, Spotify, Castbox, Acast). And join my Pink Shade Facebook Group to dish about reality TV all week long!
---