90 Day Fiance The Other Way Recap: Baby, Come Back
Jihoon & Deavan's baby is here! Also, should Paul just live in that shack forever?
Erin Martin August 13, 2019 7:00am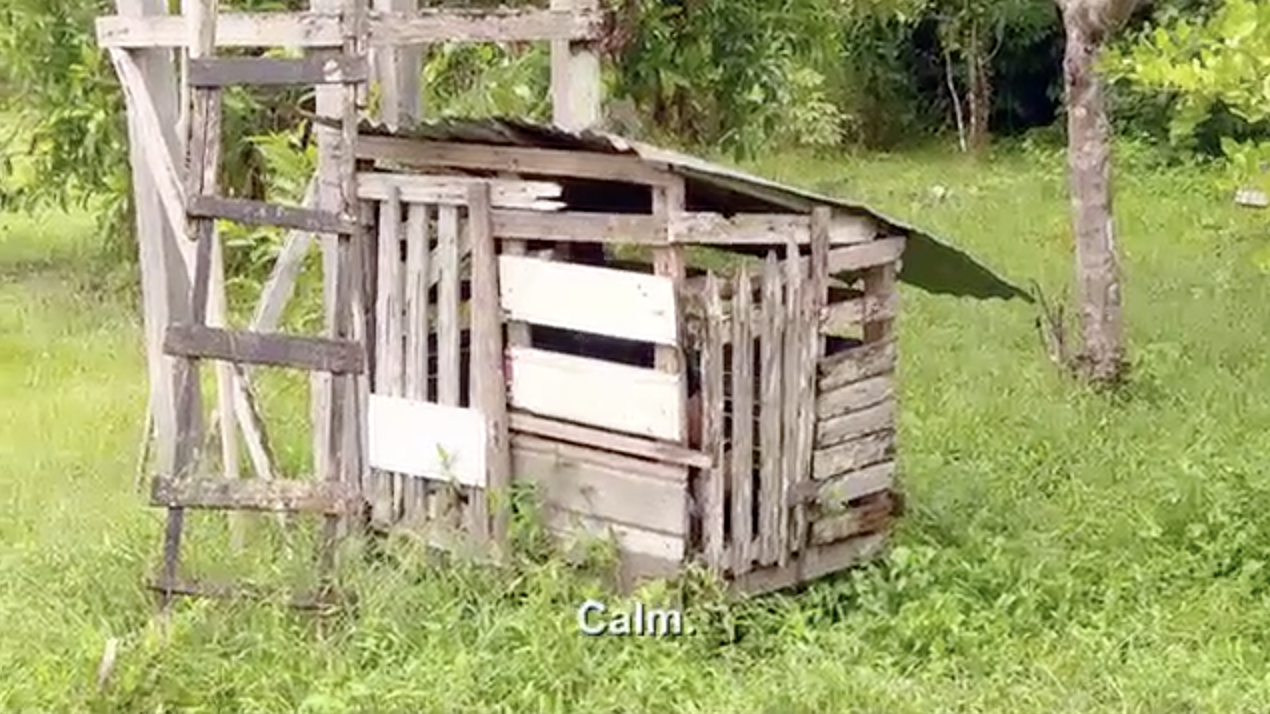 Hooray!!! The newest member of The Family Jihoon is here!!! And, omg, baby Taeyang is the cutest little peanut ever. Getting here was a quite a journey, though, as we see this week on 90 Day Fiance The Other Way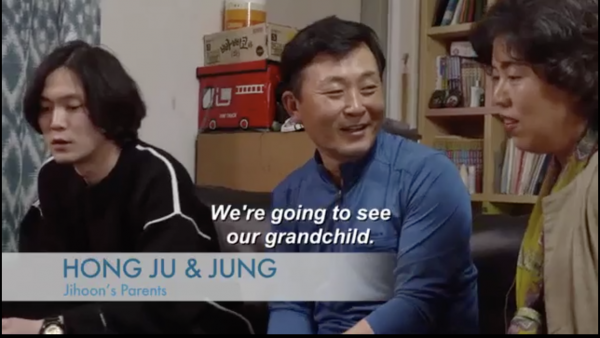 Deavan had to go in for an early C-section due to elevated blood pressure and Jihoon was unwilling to change his ticket, about which he expresses major regret afterward.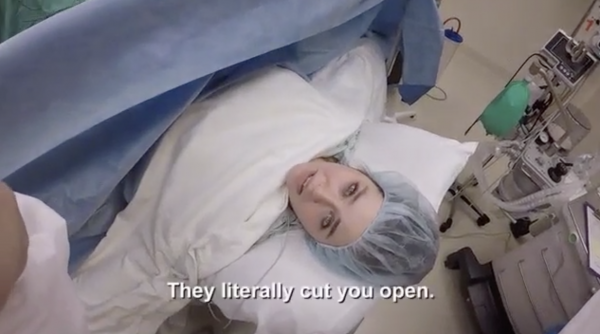 At least he & his parents were able to witness the birth via live video from South Korea, which was an entirely moving moment that included Mother and Father Jihoon smiling, clapping, and proclaiming their new grandson "Very healthy and big! We are happy! Double happiness!"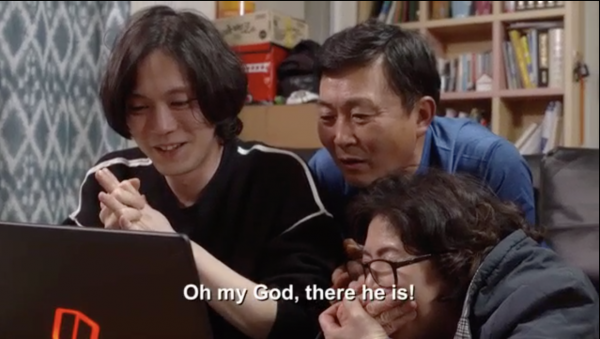 Jihoon watches the miracle of birth unfold in horror/awe, with every emotion possible registering on his face as he sees his new son come into the world. Meanwhile, Deavan experiences that overwhelming love every new mother feels when she meets her new child. AWW! It's just precious.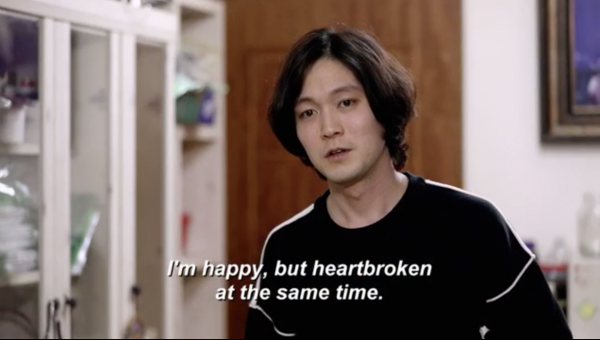 Sadly, complications ensue just after Taeyang is born, and he's kept in the NICU to get stronger before finally being sent home with Deavan. Once safely back at their nest. Deavan cries, saying how alone she's felt through the trauma and how much she really needed Jihoon by her side. But when he finally arrives, the couple doesn't bicker about circumstances. They just enjoy their first moments together as a family. Jihoon is in awe of his son and is very sweet with Drascilla.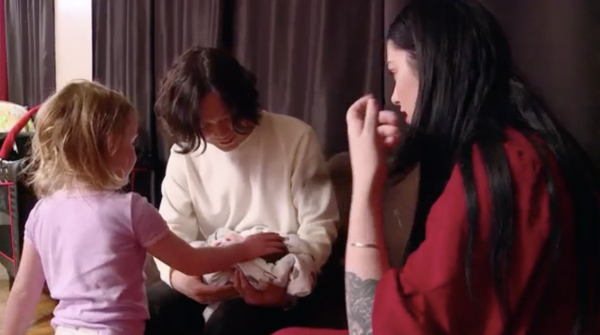 "Hold the head? How?!?" he nervously asks when Deavan hands him the newborn. Jihoon repeats over and over, "I am bad father" for not coming to be with Deavan through the birth, but it's water under the bridge now and he'll need to let it go. "I regret it for life," he says. 
Although Deavan thinks he might regret asking how to change a diaper more because the first one he tackles is a hot mess. "Ahhh! Anus!" shouts Jihoon, inspecting his son's nether regions. "He has big balls! He's my son!" Lol! Ahahaha…Jihoon is the best, right? Damn. WE FORGIVE YOU JIHOON! <smiling heart emoji eyes for dayyyyysssssss> 
Tiffany & Ronald
Guess what, guys? South Africa is dangerous! At least, the places Tiffany and Ronald can afford to rent are, which will have to be funded on Ronald's future income of roughly $500-700/month as a counselor at the "wellness center." I guess leading people in circle-chants doesn't pay the big bucks like it used to. <sigh>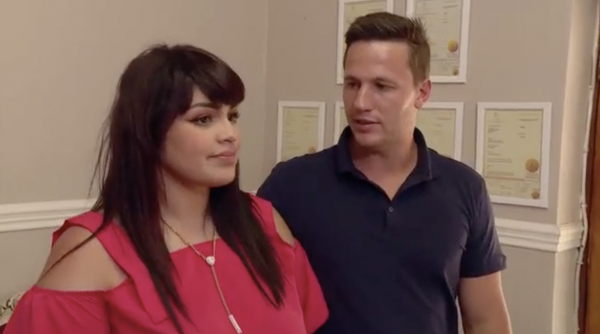 The newlyweds head on an apartment hunt this week and Tiffany is horrified to learn that the only places within budget basically compounds surrounded by electric fencing and concrete walls. I mean, there are dirt courtyards for Daniel to play in and the comforting screams of hyenas/people being mugged in the distance. But other than that, this sh*t sucks.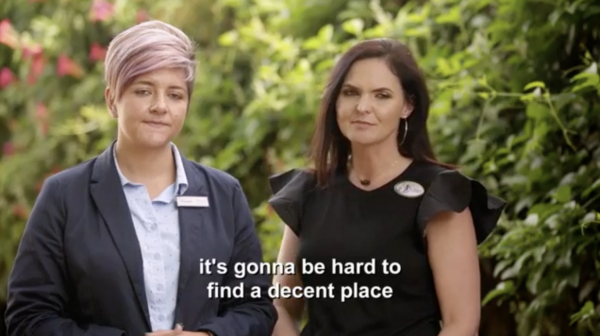 The leasing agent is of no comfort either, telling Tiffany that "if people want to break in, they will…but just scream real loud and I bet someone will probably come help!" Ronald thinks this is totes normal, but Tiffany's like, AW HELL NAH! She's not about to put Daniel in danger, even though she did move him to this place far away from the safety and security of his hometown in MD for a dude fresh outta rehab with a gambling addiction and criminal record. Hmm. Errrrmmkay, Tiff. #SolidPlan
Jenny & Sumit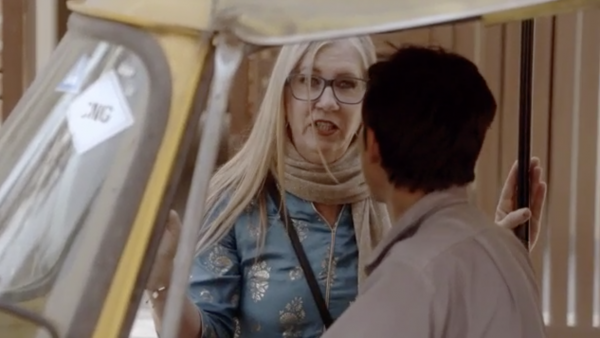 Since Sumit has gone back home to visit his family, the care and feeding of Jenny has been left entirely up to…Jenny. And, yo, it's not going well. Boredom has set it. Toenails are growing out of control. Jenny doesn't know how to hail a pedi-cab or wash her own hair. It's dark times, people. DARK. TIMES.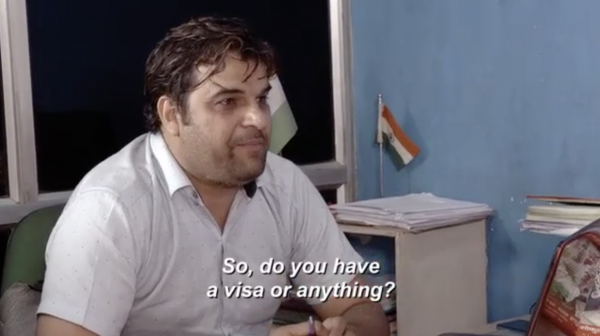 Frustrated after an unsuccessful appointment with an employment agent, Jenny heads out one night (against Sumit's instructions) to find a cyber cafe. She wants to Skype her daughter and night time in India is day time back home, so what choice does she have but to take an entire camera crew with her through the streets to find some WiFi. Let's be real here: Jenny is surrounded by a crew of 3-4 production peeps with cameras, lights, and extra microphone packs. She'll be fine.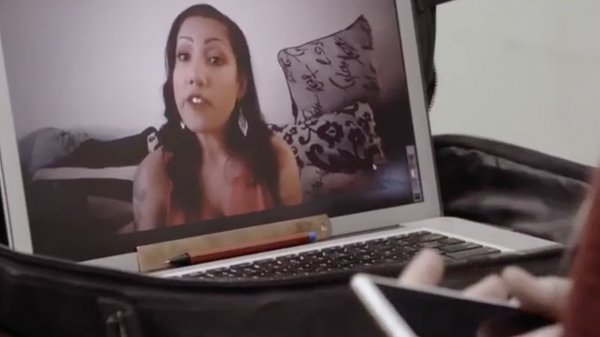 After chatting with her daughter (who is rightly concerned that Sumit is still lying to his parents), Jenny welcomes Sumit home the next day. But only for a short visit! He's just here for a street-haircut, then needs to jet back home.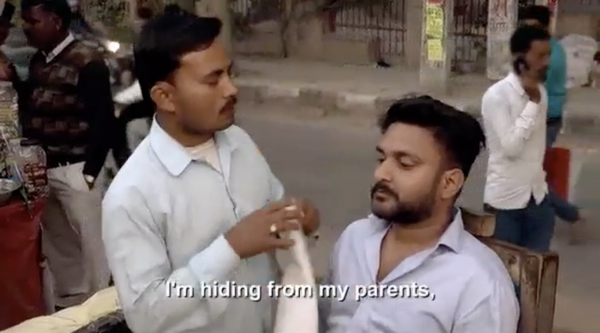 "I feel like your mistress or sumthin!" Jenny wails at Sumit while a barber takes a straight razor to his face. Sumit is not happy that Jenny's been venturing out of the apartment at night. He wanted a house cat, not an alley cat. But he also doesn't want her to feel like his secret side chick, which he's absolutely doing buy continuing this secret life. 
Come on, Sumit! Get it together and tell your 'rents what's up! For god's sakes, you're on a nationally syndicated cable TV show. So, um, maybe they're going to find out anyway? Yeah, probs. 
Paul & Karine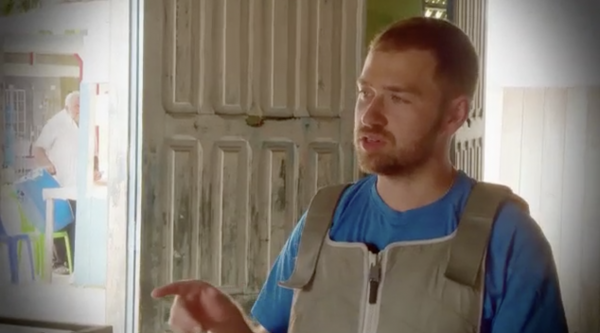 Someone else who desperately needs to get it together is our boy, Paul. Oh LORDT! This dude is roaming the streets of Karine's hometown in a kevlar vest and asking people – in English, with his crazy a$$ stare – "Can I work?" No one understands what the actual f**k Paul is saying, and mostly they just want him to leave their place of business without murdering them/their families/pets. 
Once home (in the cheaper apartment seen from last week), Paul complains to Karine about how hard it is to find work. She's all, MAYBE YOU SHOULD LEARN THE DANG LANGUAGE?!?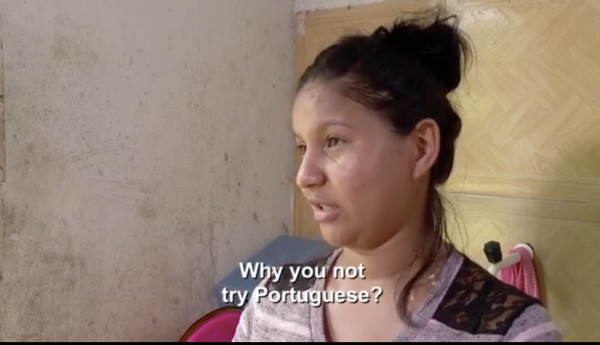 But Paul, the perpetual victim of Amazonian oppression, doesn't see his part in the sh*tstorm he's created. So he takes himself out to the chicken coop (dog house? we're going with coop!), where he traps himself inside and repeats the word "CALM. CALM. CALM."
Like a serial killer.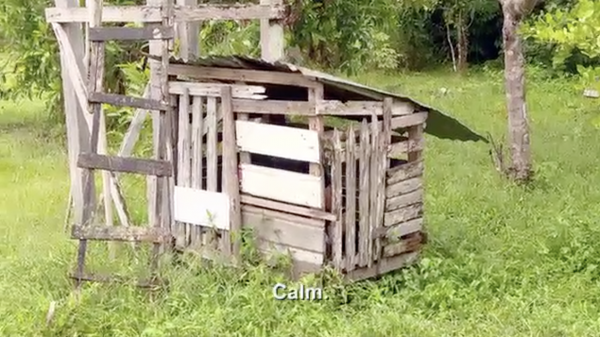 Karine is at her wits end with Paul, who is still accusing her of cheating with multiple partners even though she's bearing his child and living in a hovel while his unemployed carcass literally sits in a shack coated in chicken sh*t. You know what? How about we just let Paul live in there from now on and Karine can toss him a hairball every now & then.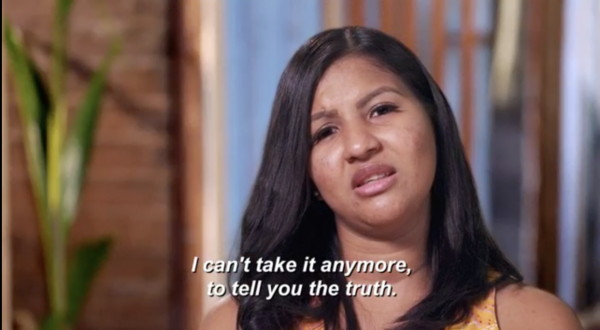 After Paul takes himself out of his grown man TIME OUT, he storms back into the house to yell at Karine again. She can't take it anymore, especially without the support of her family. And she can't keep arguing with Paul via translation apps. It's too much for anyone to bear, let alone a woman about to give birth in an un-airconditioned shack! MY GOD. "Siri: How do you say, You are a psychotic, immature a$$hole in every language?" Siri: "P-A-U-L."
(Photo Credit TLC)
Should Paul just live in that shack forever? Show of hands? Comment below!
Check out my recaps of 90 Day Fiance, Love After Lockup, Real Housewives – and more! – on my podcast, Pink Shade With Erin Martin (iTunes, Stitcher, Google Play, Spotify, Castbox, Acast). And join my Pink Shade Facebook Group to dish about reality TV all week long! Follow me on Instagram @erinleahmartin and on Twitter @ErinLeahMartin
---