90 Day Fiance's Unpopular Star Gets Slammed By Fans
Fans think Syngin Colchester will dump the unlikable and controlling Tania Maduro.
Ashley Hoover Baker November 19, 2019 9:55am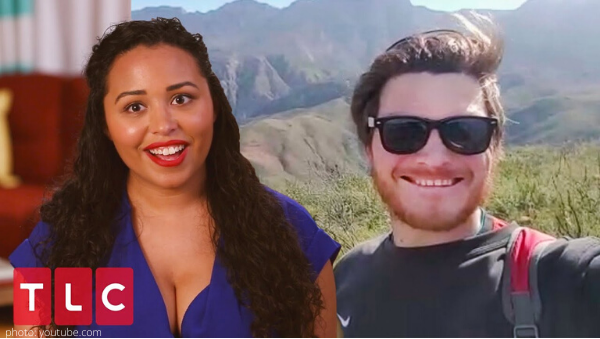 Many of us saw this coming a mile away…
Unpopular 90 Day Fiance season 7 star, Tania Maduro, gets slammed by fans who predict Syngin Colchester will leave her and her mother's shed forever because of her controlling nature.
Tania gets less love each time she appears on the show and fans agree with Syngin who says no to kids right now. https://t.co/R7qRmqyJ7k

— 90 DAY FIANCE (@FianceDay) November 19, 2019
Let's start with some critical information to make sure we are all on the same page. Syngin moved from South Africa to be with Tania. Though they live together in her mother's shed, Tania wants to start a family with her South African stud. That was the last straw for fans who went from not loving Tania to loathing the unrealistic shed-dweller.
Twitter has not been kind to Tania…
Tania is already on my last nerve. I can't stand people like her. You don't get to dictate someone else's life. You don't get to just bark orders. You can't force someone to have kids, that won't end well. She's rude!! #90DayFiance

— Renee Nicole (@Dashenka28) November 18, 2019
I am totally with the Twitter community's confusion/frustration with Tania for wanting to travel and have kids while still dependent on her mother for basic life necessities.
Tania how about you worry about moving out of your moms sheshed and getting a job before you talk about having kids. #90DayFiance pic.twitter.com/fpokT6lLNS

— magical sky daddy (@kaypuiu) November 18, 2019
As much as Twitter has hated on Tania, the 90 Day Fiance community has found themselves concerned for Syngin.
Am I the only one that thinks Syngin should run? #90DayFiance

— Island Babe in DC 🏝🏖 (@JayLovesIslands) November 19, 2019
Apparently, I'm not the only one who thought this…
I hope Syngin is wrapping it up and not leaving birth control up to Tania. #90DayFiance pic.twitter.com/qB7LxDN940

— Zack_Attack (@zack_attack_2) November 19, 2019
Erin Martin from the Pink Shade with Erin Martin podcast joined me to break down the new couples on season 7 of 90DF on the On This Day Entertainment podcast. We spilled our gut feelings about Tania and Syngin's relationship, from how they met to their current living situation. Click here to hear if our initial feelings were spot on or completely off!
Where do you stand with Tania and Syngin's relationship? Drop your opinions off in the comments!
---