TLC Executive Shares His Biggest 90 Day Fiance Regret
Does it involve Darcey & Jesse, Chantal & Pedro, Jenny & Sumit, or Paul and Karine?
Ashley Hoover Baker December 27, 2019 12:25pm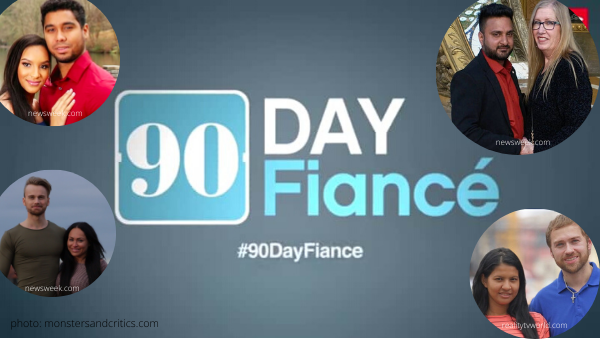 TLC exec, Alon Orstein, shares his biggest regret from 90 Day Fiance. Over the years of the booming franchise, audiences have seen immense drama between Chantel Everett & Pedro Jimeno and their families, got lessons on how to use a knife compliments of Darcey Silva & Jesse Meester (cut it on a bias), or the infamous machete attack with Karine Staehle and Paul Staehle.
Which couple did senior vice president of production and development at TLC, Alon Orstein, say was involved in "one of his biggest regrets" from working on 90DF according to an interview with E! Online?
The answer is:
None of the above.
E! Online reported it related to a scene with 90 Day Fiance: The Other Way's Jenny Slatten and Sumit. "It was also a moment cameras did NOT capture" that involves the jaw breaking moment audiences learned Sumit was married.
Viewers did not see Jenny learn Sumit had been married the whole time because cameras were not following them. Alon explained that cameras don't follow the cast all day/everyday. He added filming is more restricted because they were in India.
Alon elaborated, "So, we quickly scrambled a crew and got them out there because we thought it was a very relevant and important part of the story to tell, provided everyone was still OK participating and telling that story. And that definitely was probably one of the most shocking moments, at least in recent memory on the franchise."
Many of us 90 Day Fiance super fans are still not over it.
Jenny was forced to retell the story of how Sumit's father-in-law knocked on her door and called Sumit's family and wife to the apartment for a confrontation, as it wasn't caught on camera. "That's probably one of our biggest regrets, something along those lines," Alon said about not having a camera crew in India when that happened.
"But it's possible it may have played out differently if cameras were there too. I think what the crew was able to capture on the heels of that was very compelling. It happens on a lot of shows, not just 90 Day. When we come in right on the heels of something, we do our best to make sure that we tell the story in a compelling way that still gets viewers insights into what happened and what they might've missed," Alon detailed to E! Online.
If you need more 90 Day Fiance in your life, you should check out the Pink Shade withe Erin Martin podcast. She hilariously breaks down all things 90DF, Love After Lockup, Temptation Island and more. Click here for her most recent episode?
On a scale of one to ten, how shocked were you to find out Sumit was secretly married? Sound off in the comments!
---