90 Day Fiance Star Jay Smith Arrested
Jay is currently in ICE custody after Ashley Martson filed for divorce.
Ashley Hoover Baker July 4, 2019 7:56am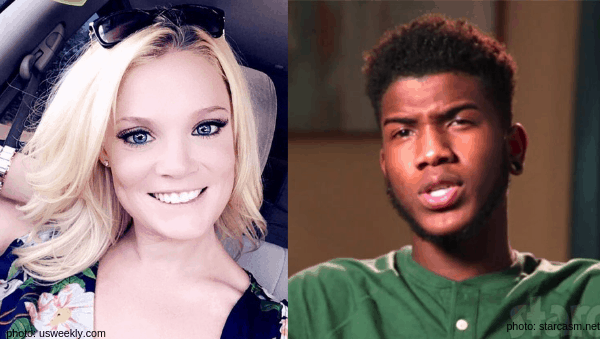 90 Day Fiance: Happily Ever After? Not in this case!
The Jamaican star of 90 Day Fiance and currently the show's spinoff series, 90 Day Fiance: Happily Ever After, Jay Smith, was arrested and is facing deportation.
People reported, "The 21-year-old reality star, who starred on the TLC series with estranged wife Ashley Martson, was taken into custody Wednesday on a Violation of a Protection from Abuse Order charge, according to Upper Allen Police Department."
"Jay Smith is currently being held at York County Prison in Pennsylvania, which serves as the immigration detention facility for the area," according to reports from Yahoo! Entertainment.
Ashley gave an exclusive interview to Celebuzz!, "Our relationship has been very toxic from the beginning, and I just never did anything about it, because I knew if I contacted police that Jay would be deported," referring to problems they had after tying the knot. "There was a lot of abuse going on in our relationship."
Ashley said the trouble started when Jay broke into her home while she was away on vacation. When she returned, she called the police, who instructed her to file a PFA (Protection From Abuse). "I filed a PFA, and I took all the evidence in on Monday," Ashley said to Celebuzz. "Jay was served at 7:10 PM on Monday, and it specifically said in there 'you're not allowed to talk about this PFA or Ashley at all on any social media platform.'"
What did Jay do?
Jay couldn't resist making a social media post regarding the PFA – the next day, for the record. The police saw Jay violated the terms of the document and notified Ashley that there was a warrant out for Jay's arrest. "The officers called me at 1:30 this morning and said that he finally had turned himself in," Ashley told Celebuzz!
Celebuzz! reported, "This is where the issue with immigration comes in. Jay was seen by a Judge this morning and was charged with a PFA violation. He was able to be released without bail, but immigration had a detainer on him, so local police turned him over to ICE. Today, Jay will be transferred from Cumberland County to York County Prison, which serves as the immigration detention facility for the area."
Ashley and Jay have a PFA hearing next Wednesday.
Did you think Jay and Ashley would last? Sound off in the comments!
---