'90 Day Fiance' Star Hazel Shares Why She Doesn't Have Custody of Son
Hazel Shares Why She Doesn't Have Custody of Her Son
Mandy Robinson September 9, 2018 7:13pm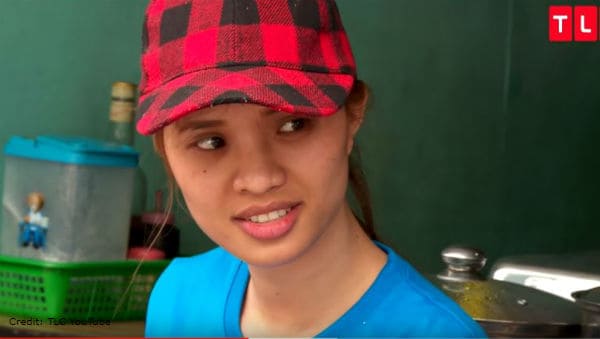 90 Day Fiance star Hazel is now explaining to the viewers why she doesn't actually have custody of her son. When it was revealed she had a child, everyone wondered why he wasn't with her. In Touch Weekly shared the details about why he lives with his father instead of Hazel.
She explained it all saying, "My son lived with me when he was three years old. I love him but I didn't have enough money and so I give my son to his father. If I have a good future with Tarik, I want to get my son again." It sounds like Hazel made the choice to not have her son live with her, but she felt like it was for a good reason.
Some customers can't stomach the embryo, but the broth itself is supposedly delicious and many people buy balut only to sip its savory broth, as Hazel did. #90DayFiance pic.twitter.com/PCcuVGGcci

— TLC Network (@TLC) September 10, 2018
Now she is bettering her life and could end up in the United States married. Hazel has plans to try and get her son back living with her again if all works out. Tarik is a parent as well and has made it clear that this is very important to him.
Things could end up being really interesting if she gets custody of her child and then moves him to the United States. This won't be easy to do and you know that the father probably won't let him go easily either. It will be interesting to see how it all ends up playing out in the end. Right now, they are on 90 Day Fiance: Before the 90 Days and Hazel and Tarik aren't officially married. Regardless if they get married, she could end up being a stepmom to his daughter.
Do you feel like there is any chance that Hazel will get back custody of her son again? Let us know in the comments below, and don't miss the new episodes of 90 Day Fiance: Before the 90 Days on Sunday nights on TLC.
---