'90 Day Fiance' Star Anfisa Arkhipchenko Says She Has Been Supporting Jorge
Anfisa is Taking over While Jorge is in Jail
Mandy Robinson October 8, 2018 9:55am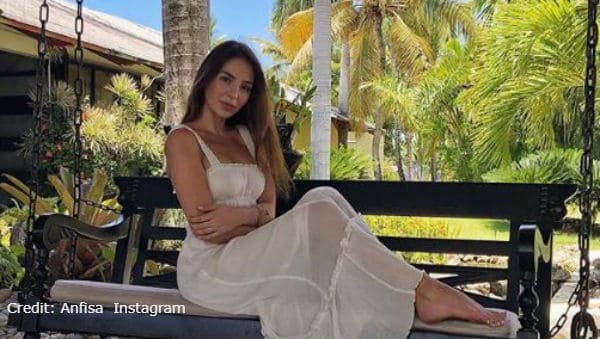 Things have really changed for Anfisa Arkhipchenko and Jorge Nava of 90 Day Fiance recently. Jorge is now behind bars on a marijuana charge and that leaves Anfisa taking care of herself. The couple is still together. In Touch Weekly shared that Anfisa says she has been the one who brings in the money for the last year anyway.
Jorge will be in jail for about two years, which means he won't have an income. Anfisa has made it very clear on 90 Day Fiance that she expects to be spoiled. She likes nice things and will throw a fit if she doesn't get them from him.
She has been working toward her business administration degree but didn't reveal what she has been doing for work. There have been rumors that Anfisa is a cam girl, but she denies those rumors. If that was her new job, you know that someone would have been able to get proof of it by now.
The news about Anfisa taking care of the 90 Day Fiance couple came out when she was speaking out to a hater on her social network. She refuses to let people give her a hard time.
It all started with this message to her. "Well you are not going to be eating much now that moneybags is locked up hahah." After that she said, "What money bags? I've been making my own and providing for both myself an my hubby for the last… year at least. So joke's on you!"
Jorge has been in trouble for a bit for being caught with marijuana in his car. Seeing that was the job he was working he probably decided it was time to lay low for a bit before he got into more trouble.
Are you shocked to hear that Anfisa of 90 Day Fiance says she is the breadwinner? What do you think she is doing for work? Sound off in the comments below, and don't miss new episodes of 90 Day Fiance on Sunday nights on TLC.
---