90 Day Fiance Season 7 Spoiler Alert
One of the current couples are already married! Check out the leaked wedding photos.
Ashley Hoover Baker November 5, 2019 7:56am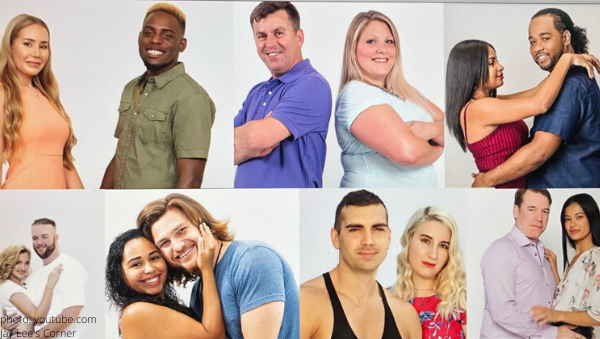 Congratulations are in order for the latest 90 Day Fiance newlyweds. Controversial season 7 couple, wine-trepreneur Michael and the Brazilian beauty, Juliana, have already tied the knot.
90DF fans met the couple on Sunday night's premiere episode. Michael was traveling to Brazil and  fell for Juliana, who is 18 years his junior, the first time he saw her. Even though he claims not to believe in love at first sight, something 'just clicked' for him with his new wife.
The photograph below shows Michael's two kids from a previous marriage… along with his ex wife according to a post from Instagram'a @187anonymousgossip. I can't wait to see how this story unfolds on the show!
I don't know about you, but the highlight of the season premiere for me was Michael's kids. Several people on the 'gram agree. One commenter said, "His son is the only reason I watch this tired ass season 🙌." Another said, "I loved seeing the children they were the best part by far such sweet mini adults."
Is the timing of this leak odd to anyone else? The fact that these photos are in circulation right after the show's premiere makes me think the couple may have released the photos to create buzz around themselves on the hit TLC show. This reeks of 90DF season six's Ashley Martson and Jay Smith to me!
If you need more 90 Day Fiance in your life, check out the Pink Shade with Erin Martin podcast. Erin brilliantly breaks down the best/worst show on reality tv. I live for her 90DF recaps! Click here for her most recent 'Before the 90 Days' episode, you won't regret it!
Do you think Michael and Juliana are responsible for the leaked photographs? Drop your opinion in the comments!
---