90 Day Fiance The Other Way Recap: It's Go Time
We finally meet Laura & Aladin, our newest 90DF trainwrecks.
Erin Martin June 11, 2019 7:00am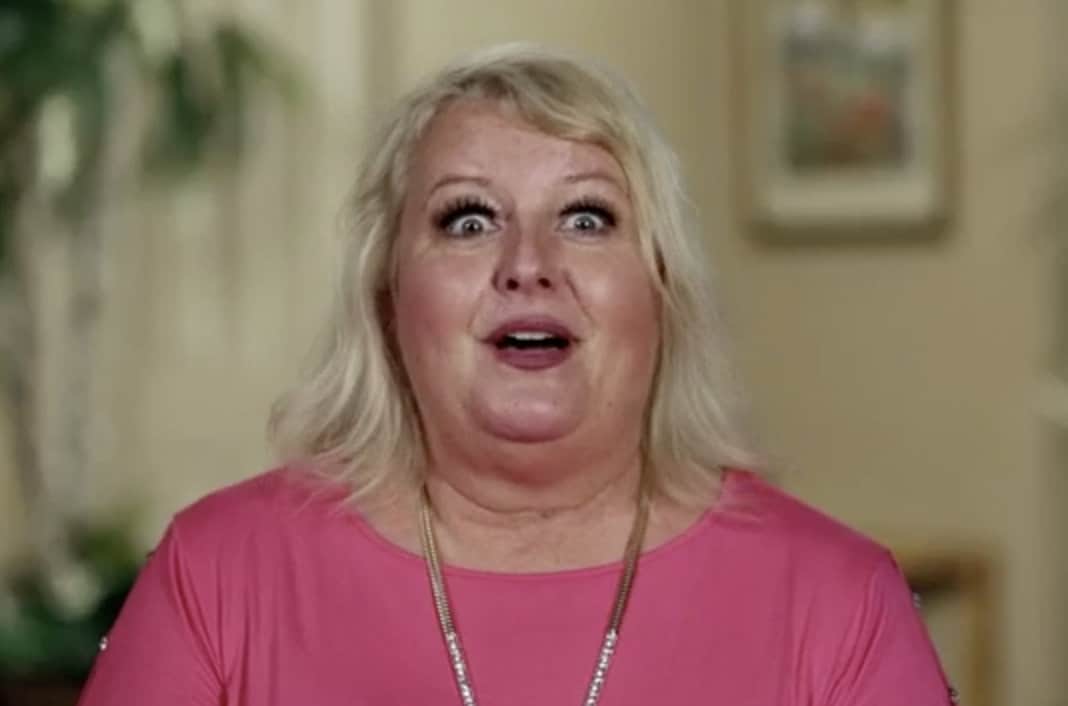 Another week, another hour of greatness from 90 Day Fiance: The Other Way, TLC's newest 90 Day spinoff that tracks Americans leaving everything behind to marry their "true love" overseas. Or in Paul Staehle's case, staying right freaking here because he's got 65 bags of crap to drag back with him to the poop river.
On episode two, we catch up with three couples we met last week, and one new couple, Laura and Aladin, who appear to be everything (and I mean, ev-eh-ree-THANG) a good trainwreck is made of. Seriously, pinch me. Am I dreaming? Or this cast of characters pure trash TV gold?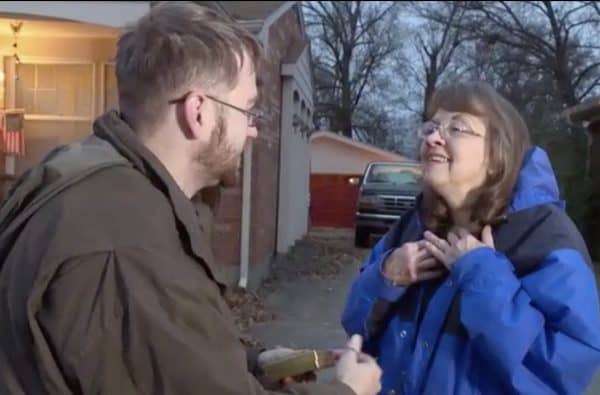 Paul & Karine
After his airport meltdown, we find Paul recovering from his grown-man hissy fit and rethinking his life choices and his bags, which are as precious to him as the Ring is to Gollum. Sweet Jayzus, this dude should be grateful he was not shot with a tranquilizer dart, Nat Geo-style, right there in the ticketing line. But instead, Paul frets about the 2-ton baggage situation he's trying to transport to Brazil.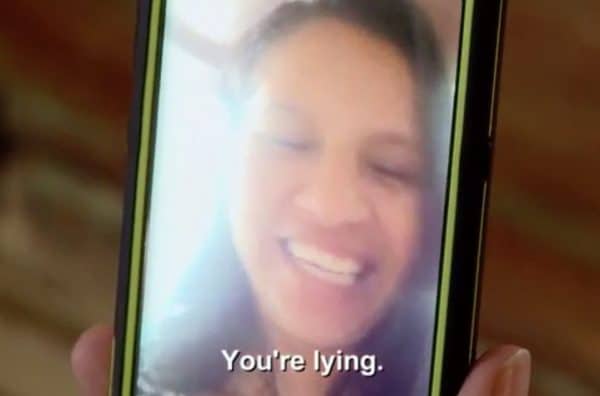 When Paul phones Karine to tell her the bad news, she's immediately like, "YOU LIE, POLE! YOU LIEEEEE!" And hey – she ain't wrong, given his history of half-truths and running into jungles. Also, she's pregnant, she's alone, and she literally has no time for this f**kery.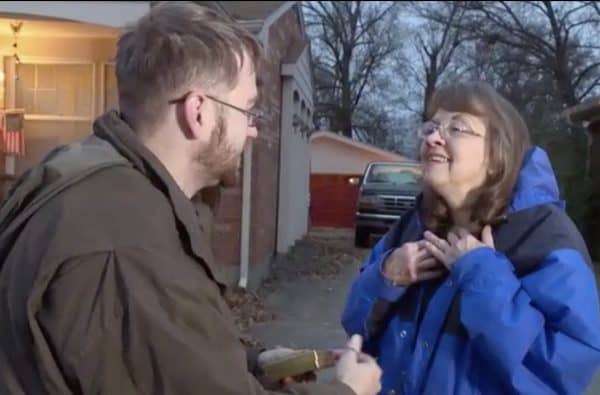 As it turns out, no one has time for it, because the airline/production team basically steps in to fly Paul and his six bags of human heads to Brazil the very next day. Mother Paul is both scared and relieved to be getting rid of her very troubled son, but she's mostly glad she won't be screamed at in airports anymore.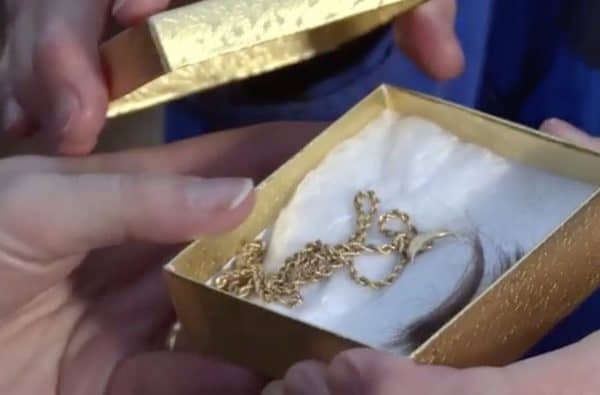 In the end, we owe Mother Paul a gigantic debt of gratitude for giving the people what we want: Hairball 2.0! In a tearful goodbye scene, she gives Paul a necklace and a wad of hair to remember her by. Well, it's really more of a hair strip – but still! We stan. We stan the gift of hair in any form. Mother Paul for the WINNNNNN!!!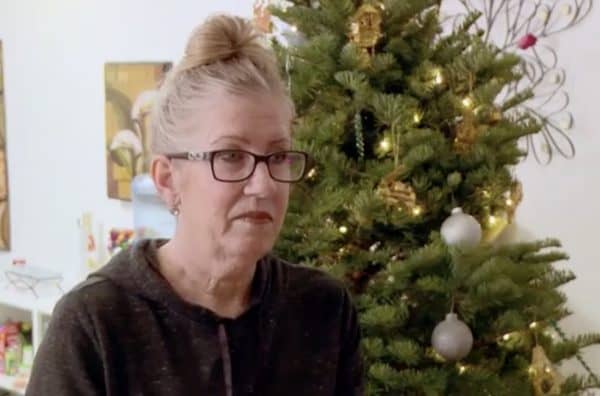 Jenny & Sumit
Since we last saw Jenny, she was defending her relationship to her very crusty friend group and explaining why Michael Jones, AKA Sumit, is not the sleazy catfisher we thought he was. And you know what? I BELIEVE HER. Call me crazy, but I'm rooting for these crazy kids. Sumit has totally won my heart, and I will hereby fight anyone who stands in the way of him marrying the retiree of his dreams.  
Jenny's daughters, however, are not convinced. They're worried about their mother taking these huge risks – moving abroad, marrying a much younger man who used to go by a fake name, and, worst of all, everyone lying to Sumit's parents. Is Jenny going to be "disappeared" by the Family Sumit once they sniff out the truth? Jenny's daughters tearfully admit they worry about their mom's safety.
But Jenny is determined to follow her bliss, so after an early Christmas celebration and a sweet goodbye scene with her daughters and grandchildren, she's dropped off at the airport for her trillion-hour flight to India.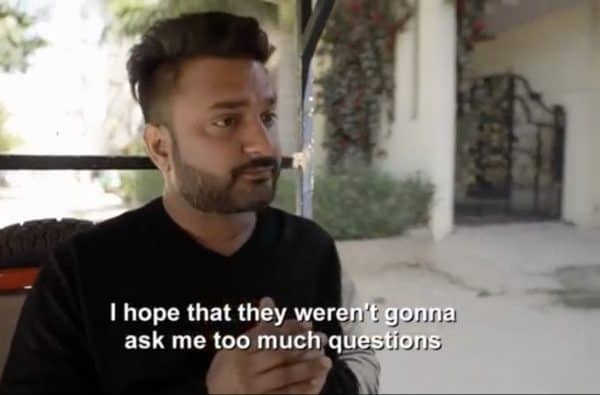 Meanwhile in Delhi, Sumit is on his way to his parents' home to tell them about his new "out of town job" that will force him to relocate. Dude, Sumit is sweating more than Tony Soprano in a therapist's office, and nobody blames him. Even the producers are freaked the FRACK out, actually wondering if Sumit will come out of his parent's home in one piece – or AT ALL?! – because after an hour, he's still inside and not answering his phone. Ruh-roh.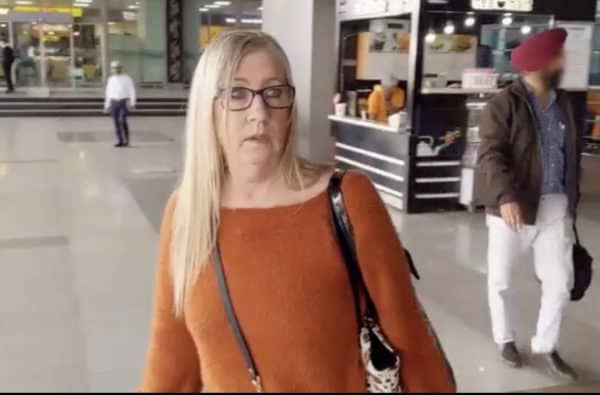 Houston, we have a problem. Jenny has landed in India, but Sumit is still holed up in his family home, probably cracking under interrogation. Is he going to show up for Jenny? Is she going to stand outside of this airport with a camera crew, just waiting for the requisite team of machete thieves to approach? (#HiPaul #NeverForget) Her phone doesn't work, she doesn't know a soul in this country, and she has $6K to her name. Wtf.
Hmm. It looks like we'll have to wait until next week to find out if Sumit shows up, or whether he is being bound, gagged, and tossed into a ravine right this second by a torch-bearing mob.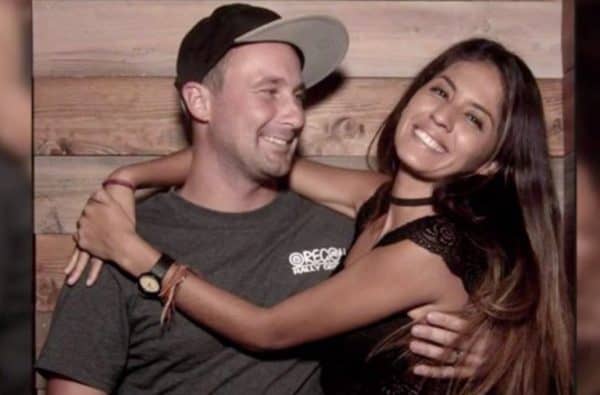 Corey & Evelin
Back on the family compound/cult, Corey sits his parents down to tell them he'll be leaving for Ecuador soon – for good. Mother and Father Corey are very sweet, very kind, and very freaked the f**k out about their son going to "a third world country" to run a beach bar, get swindled by Evelin for his life savings, contract Malaria and die. (Their predictions, not mine. Okay, maybe mine too.)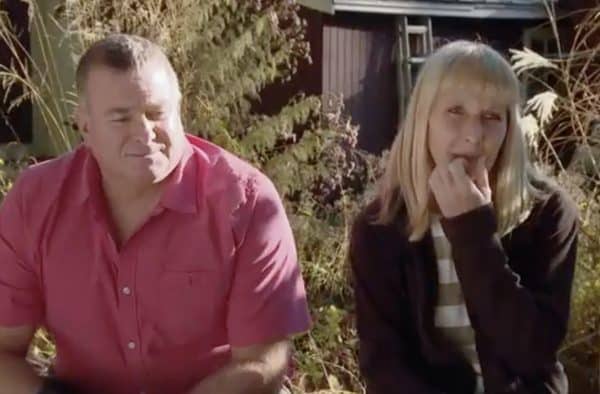 These fears are nothing compared to Corey's mortal fear of shots, however, which he must face before travelling abroad. And you guys, what transpires next in the doctor's office is nothing less than a Very Special Episode of Caillou: Getting Ready for Kindergarten.
Corey brings his mom along for the ordeal, which immediately tips the Doc off that this will be no ordinary vaccination appointment. As Mother Corey listens to all of the ways Corey can be infected with communicable diseases and die in Ecuador, Corey squirms in his chair and breathes like he's 10-centimeters dilated with no Epidural. For real: Our boy is about to faint, y'all.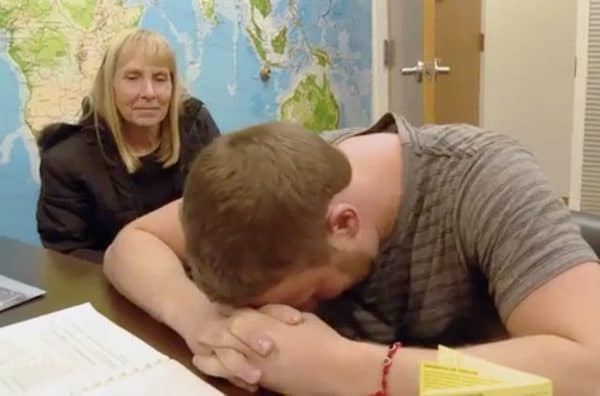 After the longsuffering doctor is done poking Corey's shoulder with the tiniest of needles, Mother Corey can finally let go of her 30-year old son's hand, and Corey can fall straight to the ground to recover/sob. Shoot. A pig town in Ecaudor? NO PROBLEMO! Corey has already faced worse than that, people! Indeed, he's faced a routine doctor's appointment that my third grader has been powering through since birth.
Side note: Are we thinking this extreme fear of shots may be due to the fact that no one on the Corey Family Compound actually visits a "city doctor" on the reg? I mean, cults have their own rules. YEAH, I SAID IT. #FightMe #GangSigns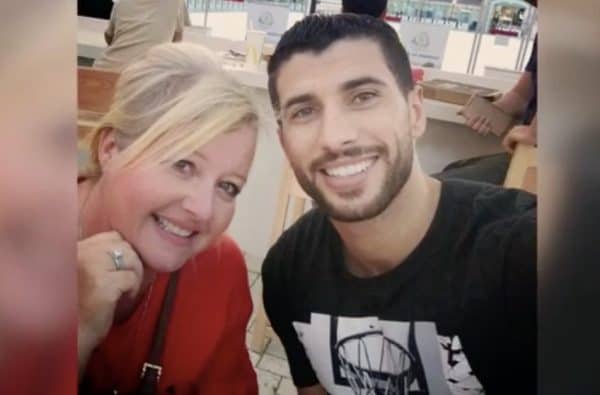 Laura & Aladin
Okay, you guys. I am ONE HUNDRED PERCENT here for this. Laura and Aladin are the stuff dreams are made of, and by "dreams" I mean amazing trash TV storylines. 51-year old Laura is living in her best life Florida with her 21-year old son, Liam, and yelling "BINGO!" at the local community center most nights of the week. Liam is Laura's best friend, and the requisite truth-teller in this particular clusterf**k.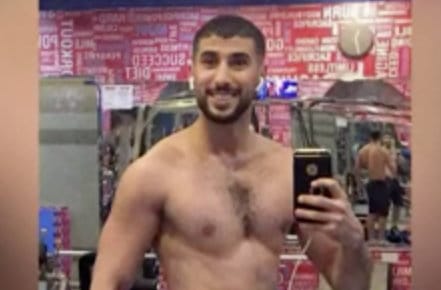 Aladin (pronounced AL-adin, not a-LAD-in) is a 21-year old personal trainer living in Qatar (originally from Tunisia) and allegedly in love with Laura. They met via social media (shocker) a year and a half ago, then spent a whirlwind trip together in Qatar during which Aladin proposed to Laura over lattes. She said yes. Or maybe "Why not?" But, whatevs. She's about to blow up her life over this man in any case.
As Laura tells us about her love for Aladin, she also warns him/us/men-at-large that she is not a female to be messed with. NO MA'AM. Apparently, Laura's ex-husband cheated on her, and she went all Dark Ops on that scumbag and catfished him (via a fake profile) on a dating site. Laura went as far as drumming up a fake relationship with her husband via the fake profile, even telling him she "loved bald men." Then, when Laura's husband came to her requesting that she shave his head, she was all, YOU ARE SO BUSTED, A$$HOLE! But not before she indeed shaved that idiot's head, then divorced him. Bwahahahahahaha! <wipes tears>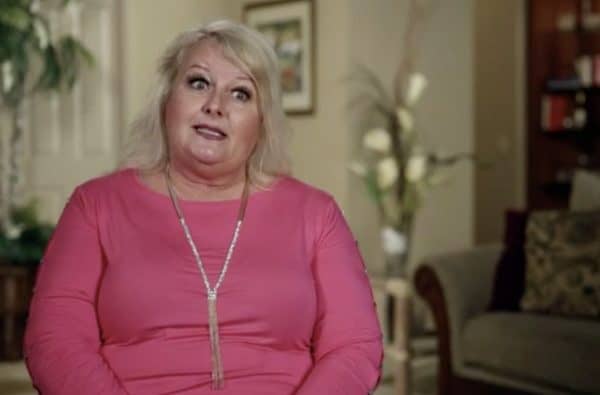 Two things: 1) This is possibly the best revenge story I've ever heard. 2) I now love Laura deeply and want only the best for her. Aladin, you are on notice! Do NOT f**k with this woman!
But Laura's son isn't on board. Liam's thoughts on this fiasco are as follows: His mother is crazy, Aladin is a scam artist, and their relationship is doomed. "My mom is 51 and can't even have kids," says Liam. "I mean, what is he even getting out of it?"
Fist bump, Liam. We hear you, boo. But as we all know, this garbage barge of a relationship is floating straight out to sea whether we like it or not. Thus, why not film this sh*t for our entertainment? Thank you, Sharp Entertainment! Thank you, TLC! We salute you. Liam, we are here for you. And we have the hair clippers ready.
(Photo Credit TLC)
What are your predictions for Laura & Aladin? Will Sumit rescue Jenny at the airport? Comment below!
Check out my recaps of 90 Day Fiance, Love After Lockup, Real Housewives – and more! – on my podcast, Pink Shade With Erin Martin (iTunes, Stitcher, Google Play, Spotify, Castbox, Acast). And join my Pink Shade Facebook Group to dish about reality TV all week long!
---