'90 Day Fiance': Nicole's Baby Daddy Has Nothing to Do With May
Nicole's baby daddy has nothing to do with May!
Mandy Robinson August 3, 2018 1:51pm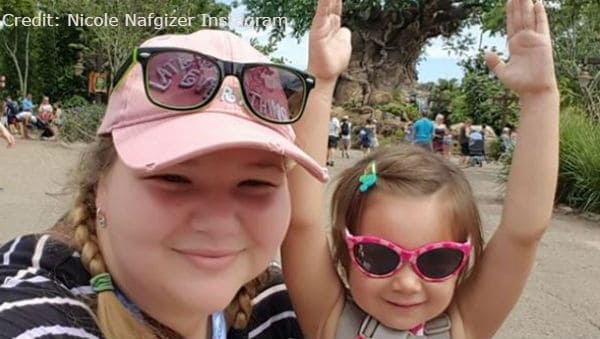 On this season of 90 Day Fiance: Happily Ever After the fans saw that Nicole Nafgizer had her daughter May calling Azan daddy. Of course, he isn't her father, so this had everyone, including me wondering why May called him daddy. Now, Radar Online is talking about how her father isn't in the picture at all anyway. This leaves room for Azan to step in if he can really fulfill the role.
All along, Nicole has had May calling Azan daddy. She did it online before she even met him and they would simply video chat. Well, it turns out that May's real dad has nothing to do with her. He showed up when she was born, but hasn't been around since. This could explain part of the reason that Nicole wants May to have a father figure so bad.
A source close to the family is saying that Nicole Nafgizer's family is really unhappy with this situation. They don't think Nicole should be pushing this already. Her stepdad recently spoke out and said that he thinks Azan is using Nicole anyway. They were supposed to get married on 90 Day Fiance, but instead, he got the money from her to make a store that never even happened. Nicole is back in the United States and these two still aren't even married! I guess that leaves room for them to join another season of 90 Day Fiance in the future and have some income.
It turns out that Nicole's family thought about contacting May's real father about what is going on. The issue is they don't think he would even care about it. Since he isn't involved in May's life, he doesn't have a lot of say in what goes on and who she calls daddy. Personally, I want to hear his side of this story! Maybe Nicole is the reason or there is a reason that he isn't involved.
Are you shocked to hear that 90 Day Fiance star Nicole has May call Azan dad? I think she should at least wait until they tie the knot! Don't miss watching new episodes of 90 Day Fiance on Sundays on TLC.
---