'90 Day Fiance': Luis Mendez Dissed Ex-Wife Molly Hopkins
Molly Hopkins isn't holding back at all either.
Mandy Robinson October 27, 2018 1:30pm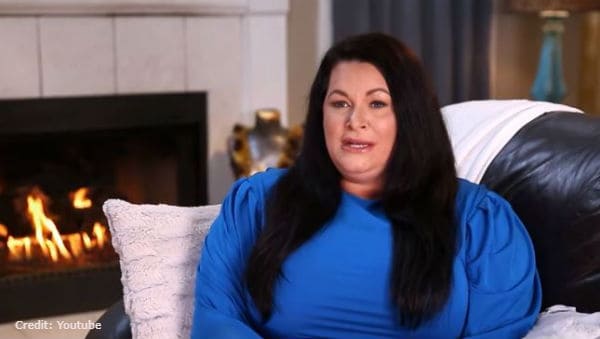 90 Day Fiance stars Luis Mendez and Molly Hopkins didn't even make it. They split up and actually got a divorce. Now it turns out that Luis is dissing his ex-wife. He doesn't seem to be a fan at all. Even on the show it never looked like they had a great relationship. Molly was always yelling and Luis was always talking about her religion or being inappropriate asking her teenage daughter sex questions.
First off, Luis already got remarried just five months after his divorce. It seems a bit soon to me, but he was never in love with Molly in the first place from how I feel. Luis seemed like one of those that was looking for a green card.
Luis talked to Us Weekly and he didn't hold back. He said, "You know something? [Molly] only took me here to get fame for her business. She never wanted to give me the opportunity to get my papers. Never." He wasn't impressed at all by the way their relationship went.
He wasn't the only one to share thoughts, though. Molly didn't hold back either. She said, "I feel it clearly shows he was possibly using me and my finances to get here because our divorce was final in May. So he either already knew [his new wife] and had a plan all along and I'm a fool, or we are both fools if she doesn't know him, because I met Jeykll in the Dominican [Republic] and got Hyde here, or vice versa. Either way, may it work out because I'm glad he's gone." They met while she was on vacation in the Dominican Republic.
Molly Hopkins and Luis Mendez were one of the couples that were a hot mess on 90 Day Fiance. It isn't shocking that they didn't work, but maybe at some point, they will stop talking about each other.
Are you surprised to hear that Luis Mendez is talking so much crap on Molly Hopkins? Let us know your thoughts in the comments below and don't miss the new season of 90 Day Fiance when it airs on Sunday nights on TLC.
---