'90 Day Fiance' Jorge Makes It Sound Like He Will Be In Jail for a Year
90 Day Fiance Star Jorge Could be in Jail for a Year!
Mandy Robinson August 12, 2018 1:51pm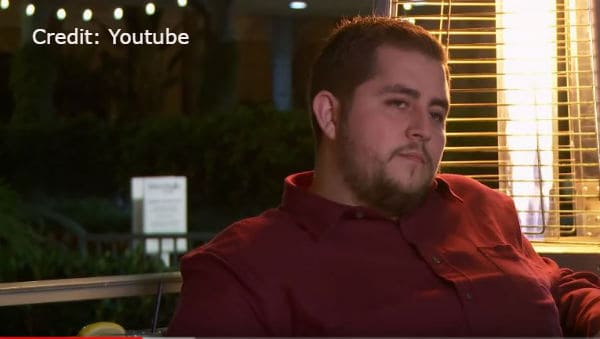 90 Day Fiance star Jorge Nava is in a bit of trouble with the law and now he is making it sound like he thinks he could be going to jail for an entire year. In Touch Weekly shared about a post that Jorge made that makes it seem like he thinks jail is in his future.
Jorge and Anfisa are about to go on a small vacation. First off, I am shocked that this couple is even still together. They are a hot mess together. So, Anfisa posted on an Instagram post and said, "Feeling tired but happy to be done with summer classes! Can't wait for our little vacation next week." It sounds like the couple is just taking a trip, but what Jorge said next confused people.
Anfisa was asked if they are planning to have babies. She revealed that they weren't going to right away, but didn't go into details about why. This is when Jorge confused the fans by saying, "I'm going on vacation for the next year." Well, a year is a pretty long vacation, so makes it sound like he plans to spend that next year in jail. That would be a great reason to wait to have a baby as well.
Jorge Nava got caught transporting marijuana. He has made it clear that he sells this for a job, but you can't take it through states where it isn't legal to have it in your possession. Jorge plead guilty to a Class 4 felony of Attempted Transportation of Marijuana for Sale in Arizona.
It sounds like maybe Jorge took a year in jail as part of a deal. For now, nobody really knows for sure. The viewers will just have to wait and see what happens, but Jorge did really make it sound like the 90 Day Fiance star is headed to jail.
Do you think that Jorge Nava was talking about ending up in jail? Let us know in the comments and you can watch new episodes of 90 Day Fiance: Before the 90 Days on Sunday nights on TLC.
---