90 Day Fiance Couple Confirms They Are Not Physically Together
Jenny Slatten and Sumit say they still love one another though they aren't phycally together at the moment.
Ashley Hoover Baker November 21, 2019 3:47pm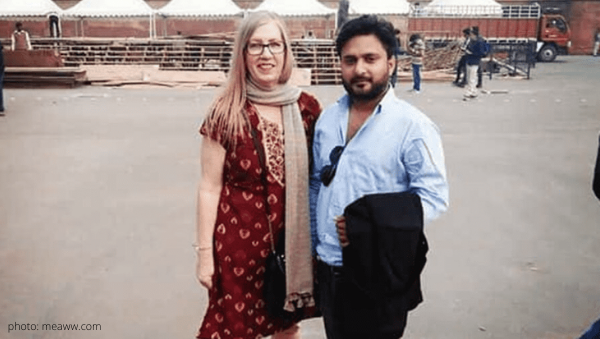 90 Day Fiance couple confirms they still love one another, though they are not physically together. In response to rumors that fan favorites Jenny Slatten and Sumit may return for the next season of 90 Day Fiance: The Other Way, the former couple took to Instagram share their relationship status.
A slim, pink shirt clad Sumit shared a post to his Instagram. Fans quickly started asking if he and Jenny were still together. Sumit gave several replies that strongly indicate they are not together, at least physically. "Yes we are together but not in person," he replied to a comment on the 'gram.
Fans came out in droves to share their well wishes for the couple. "Wishing you two the best, you guys make my heart melt," wrote one commenter. Another wrote, "Hope you're both doing well & happy. I am praying for you! ❤️"
Regarding Sumit's wife in India, a follower posted, "I'm hoping you got divorced. I would go to the states and get away from your family." Sumit's response? "Work in progress 😉."
Can't get enough 90 Day Fiance dirt? You should check out the Pink Shade with Erin Martin podcast. Erin hilariously breaks down all things 90 Day Fiance, including the spin offs! Click here for the most recent episode.
Do you think Jenny and Sumit will make it work for the long haul? Drop your opinion off in the comments!
---