90 Day Fiance Is Due For A Reboot
Is Season 7 Falling Flat?
Erin Martin December 30, 2019 2:21am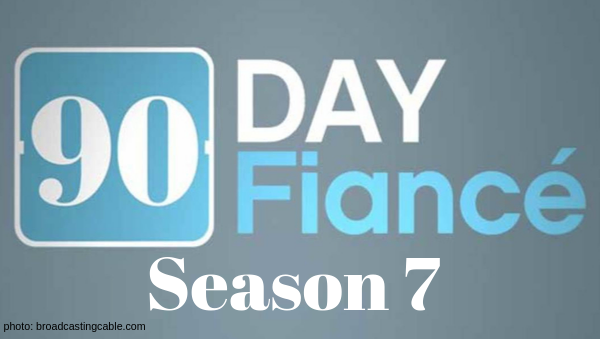 You know you're in deep (psychosis) with a TV show when you're up in the middle of the night pondering the finer points of two beekeepers who can't speak the same language. But here I am. And to sum up season 7 of 90 Day Fiance, here we are: bored. And maybe just a bit exhausted?
I've been a hardcore fan of 90 Day Fiance since its inception, writing recaps starting with season two (hello, Danielle and Mohammed!) and keeping my nose in every cast member's business since then – whether it be on blogs, social media, or my podcast. I've spread the gospel of 90 Day to frightened strangers in the grocery store. My phone's camera roll recognizes Darcey Silva's face more than my own. My husband doesn't even blink when I grab my I Can Tote It Angela bag on the way out of the house. (Although, let's be real: Husband Erin does continue to think I'm a semi-deranged person for delighting in this trainwreck TV.) 
But THAT IS ALL OKAY. Why? Because the stories underlying each season, each offshoot and iteration of the 90 Day Fiance franchise have delivered fresh perspectives on what can sometimes seem stale. Yes, I'm talking about love. 
The concept of falling in love with someone via the internet is no longer a reach for most of us, nor is the concept of crossing cultural, age, language and other barriers in search of "The One." And, as we reality TV aficionados know, the proposition of watching it unfold on our television screens each week is just too appealing to resist. 
Years ago, I spoke to movie producer who asked me about the core concept of 90 Day Fiance (at the time, a new series) and when I explained it in a soundbite, he simply said, "That's genius. It has everything." It's true. Or maybe it's more true to say the series had everything, and could again if it can get back on track. The phenomenon of the 90 Day Fiance universe is rooted in its raw appeal, its original docuseries vibe and its ability to capture human behavior at its most vulnerable – both the absurd and the heartwarming.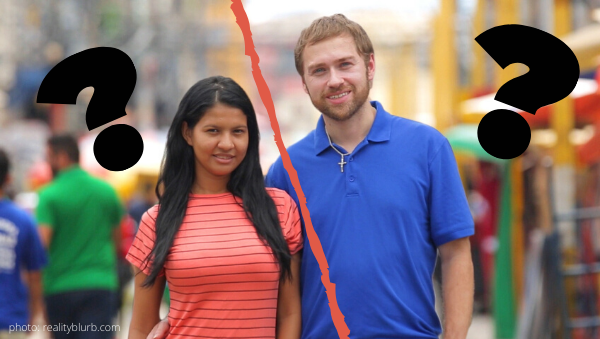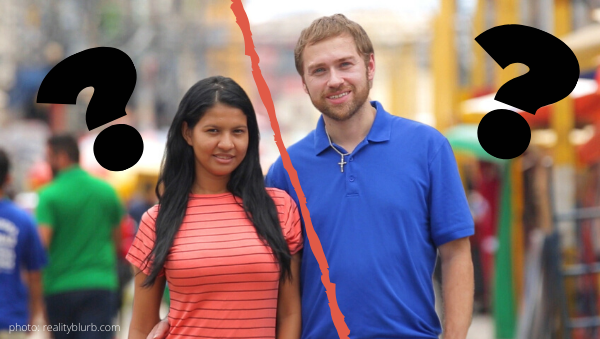 In initial seasons, unknown Americans and their foreign fiances were plucked from obscurity and tracked by cameras as they navigated the muddy waters of securing a K1 Visa via marriage in the U.S. Then came 90 Day Fiance: Before The 90 Days, which was possibly the best premiere season of any reality show that's ever aired. (Paul Staehle stowing away his mother's hairball for good luck? Camera crews being attacked by machetes in the Amazon? We could not make this sh*t up. It was pure gold.)
Through the mechanism of 90 Day Fiance, TLC viewers got to see other countries through the eyes of an American traveler, and not often an American we'd hope to represent us abroad. More crucially, we got to see America through the eyes of a foreigner who came here for love – or other motivations, many of which are questioned on blogs and Reddit threads and social media outlets galore. Much like The Bachelor, but with higher stakes, we lived to argue about who was in it "for the right reasons." Meme accounts blossomed. Recaps caught fire. Eventually, even The New York Times wrote a think piece on 90 Day Fiance and Saturday Night Live spoofed one of its more absurd storylines. 
90 Day Fiance officially became a mainstream cultural phenomenon for being lightening in a bottle, much like its predecessor Jersey Shore. But like Jersey Shore, does the audience outgrow the show when the show itself becomes too self conscious? Or when the characters (i.e, formerly "regular" people) become too self-aware?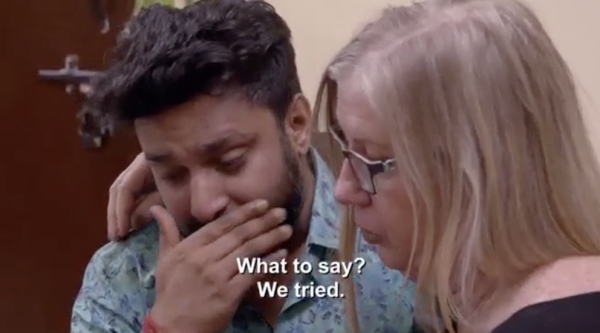 Season 6 of 90 Day Fiance was a study in thirsty so-n-so's who attempted to climb the reality TV fame ladder to nowhere. The social media fights and scandals alone were enough to turn our stomachs. Then came a new hope in the form of 90 Day Fiance: The Other Way. This show delivered a slightly altered version of Before The 90 Days and seemed expertly cast with a mixture of true love matches (Deavan & Jihoon), doomed idiots (Caesar & Maria) and star-crossed lovers separated by cultural expectations and outright lies (Jenny & Sumit). It was as close to perfection as a cast can get, no matter where we landed with the eventual outcomes. 
So why does this season of 90 Day Fiance seem so…flat? Some would say that casting is everything, and I agree. Perhaps season 7 just isn't delivering the right mix of characters or stories for us to sink our teeth into. Or perhaps the show itself has become too predictable in its well-worn arc of foreigners coming to the U.S. only to be disillusioned by living in a damn shed. 
Whatever the case may be, I'll continue to light a candle in the window for the golden age of 90 Day Fiance to shine again. I mean, I've seen the previews for Feb 23rd's premiere of Before The 90 Days and let me tell you, hope does spring eternal – at least in the trailers. *Sigh*
Until then, let's all shove a tiny wad of hair in our pockets for good measure. And strap on a cooling vest for the journey.
(Photo Credit TLC)
What are your thoughts on this season? And on the future of 90 Day Fiance? Comment below!
Check out my recaps of 90 Day Fiance, Love After Lockup, Real Housewives – and more! – on my podcast, Pink Shade With Erin Martin (iTunes, Stitcher, Google Play, Spotify, Castbox, Acast). And join my Pink Shade Facebook Group to dish about reality TV all week long! Follow me on Instagram @erinleahmartin and on Twitter @ErinLeahMartin
---