90 Day Fiance: Go Fund Me VS Cameo
Steven throws shade at his 90 Day Fiance costars.
Ashley Hoover Baker December 26, 2018 10:17pm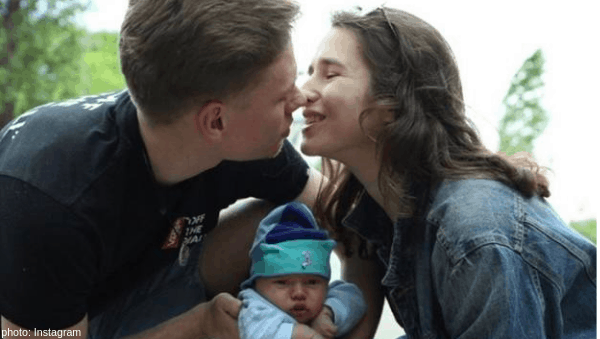 It looks like Steven Frend and Olga Koshimbetova fell upon some tough financial times before Christmas. I bet I'm not the only one who can empathize with the couple on this one, except most of us don't set up fundraising campaigns every time we are tight on cash…
Why does Steven have a go fund me page?#90DayFiance

— Tee (@trust2withfaith) December 25, 2018
Steven decided to start a Go Fund Me page to help with the costs of he and Olga's new baby, Richie Frend. Steven explained that working a $16/hour job isn't enough to support his family's needs. "No matter how much money you make in life, you'll regret all the time you didn't spend with you family because you were to busy focusing on paper." Thanks for the wisdom, Steven. (Please tell me you sensed my sarcasm!) So it looks like instead of working for his 'paper', he is going to ask fans for 'paper' instead. Okie Dokie.
Steven started a go fund me page to help with his bills. How about a job?#90dayfiance

— Pierrette Israel (@pettoi) December 24, 2018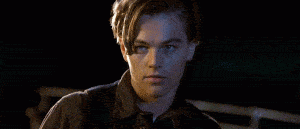 Yes, I admire Steven for wanting to spend more time with his fiance and his baby. Do I think it's tacky to set up a charity campaign to pay bills while Steven stays home to play with his baby? YES! I have donated to several Go Fund Me campaigns for people that have had traumatic things happen: babies born with illnesses, cancer diagnoses, car accidents of friends or family members….I support people doing what they need to do to get by. Keep in mind though, baby Richie is healthy (thank heavens), as are both parents. Steven simply doesn't want to work. Raise your hand if you are like Steven. Me too. That's not even why I'm mad, though.
According to Steven's Instagram, I'm not the only person who started their day by drinking Haterade.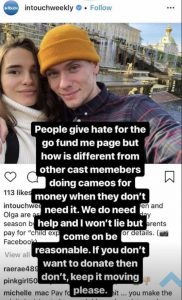 Steven's defense to negative comments in regards to putting out the Go Fund Me is what angered me. He stated that having a Go Fund Me is the same thing as his costars doing Cameos for a fee. Is Steven so stupid that he doesn't understand that A Go Fund Me is different than a Cameo?!?! I guess stupidity isn't out of the picture considering he didn't know the acronym for social security number.
Don't trust anyone that doesn't know what a SSN is…Stupid Steven #90DayFiance pic.twitter.com/Om0Vlp8ZX7

— Robbie McD (@Iam_TheEmpress) December 24, 2018
In case you missed it, Go Fund Me is a donation. You donate to a fund then Go Fund Me sends a confirmation email. That's it! Cameo, on the other hand, provides a service. You pay for the cameo (prices depend on the celebrity) and they make a video of themselves giving the recipient a personalized message. After the video is recorded, the recipient gets an email from Cameo with the video attachment for your viewing and sharing pleasure. (I recently got a Cameo from Bethenny Frankel after my dog passed and it made my week, for the record. I highly recommend the service!)
Looks like I'm not the only person annoyed with the 90 Day Fiance asking for donations.
"How can Steven work and care for Richie?" well Olga, apparently go fund me is how. Yup. #90DayFiance pic.twitter.com/MTQ90huyVp

— Truth (@factistru) December 24, 2018
How long will Steven's go fund me last? Father of the year #90DayFiance

— NI in NY (@caroltoddnyc) December 24, 2018
The headline below knocked my socks off, as I developed a conspiracy theory in regards to the timing of the Go Fund Me campaign and the announcement of Olga getting her K-1 Visa…
#90DayFiance Steven receives word on Christmas Eve that Olga's K-1 visa has been approved! 🇷🇺🎅🇺🇸 Plus, their Go Fund Me campaign seems to be off to a fast start! https://t.co/YrWXUNqN13

— Starcasm (@starcasm) December 24, 2018
It looks like I'm not the only person worried about Olga's and Richie's well being. Olga, we support you. We see Steven for who he is, even if you don't see it yet. We are here for you if you need it. #SaveOlga.
I read somewhere Steven has a Go Fund me page asking for money for his rent, etc. Maybe we should start one for Olga & the baby! #90DayFiance pic.twitter.com/TkAMyU4ari

— Denise (@loveswinter) December 24, 2018
Olga! Do this now to Steven, or after the go fund me has concluded. 🤦‍♂️ #90DayFiance pic.twitter.com/0WznIdu64X

— Truth (@factistru) December 24, 2018
What are your feelings of a Go Fund Me campaign for a reality star VS a Cameo video? Do you think they are both tacky? Is one service better for reality stars than the other? Should we just stay out of other people's wallets? (What fun is that?!?!) Leave your opinion in the comments below!
---