90 Day Fiance Couple Is Officially Divorced
Colt Johnson and Larissa Dos Santos Lima are no longer husband and wife.
Ashley Hoover Baker April 2, 2019 8:27am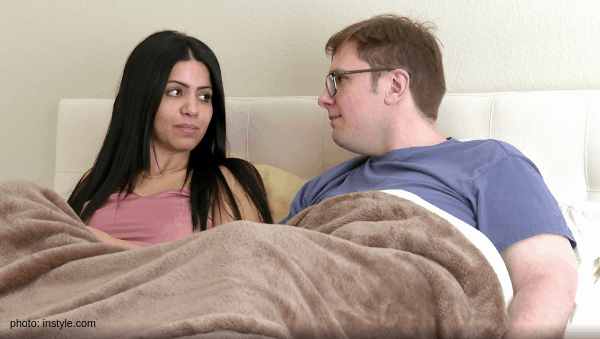 It looks like Larissa Dos Santos Lima's biggee drama with Colt Johnson may finally be over. The 90 Day Fiance stars are officially divorced, after a seven month long marriage.
I think I just heard Colt's mom, Debbie Johnson, rejoice from here!
In case you missed last season's 90 Day Fiance drama, Colt filed for divorce after Larissa scratched herself in the face and tried to frame her husband for the assault. Las Vegas Metro Police Department arrested Larissa, not Colt, after studying the couple's fingernails and concluding he was innocent.
Colt filed for divorce from Larissa immediately after the domestic violence dispute that ended up in Larissa's arrest. According to the divorce documents obtained by The Blast, he requested a joint preliminary injunction to keep the pair from depleting bank accounts or spending money during the divorce.
E! News got an exclusive from Coltee's attorney, Shawanna L. Johnson, "Colt Johnson and Larissa dos Santos Lima have settled their divorce. The motion has been taken off the calendar and an agreement has been reached.  Lawyers are in the process of finalizing the written stipulation to sign and submit to the judge." She continued, the "matter was settled amicably between the parties and each party will walk away and bear their own costs and fee," according to E!
US Weekly reported that Colt "wished Larissa the best in her future endeavors." As for Larissa, she's got a new man, Eric. They partied all night at Larissa's divorce party at Las Vegas' Crazy Horse 3 Gentleman's Club. I took this video of Larissa beating a Colt pinata. I think this video says it all from her end…
Do you think Larissa and Eric have a chance? Will Colt ever find love? Let me know your thoughts in the comment section!
---