90 Day Fiance: Anna Campisi And Mursel Mistanoglu Are Married
Sarpy County marriage records indicate the couple tied the knot on September 8, 2019.
Ashley Hoover Baker December 24, 2019 1:07pm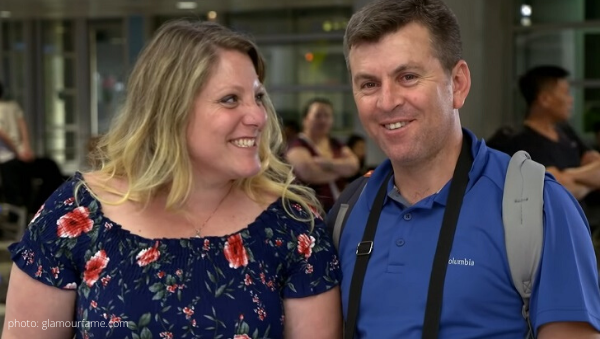 Spoiler alert! 90 Day Fiance stars Anna Campisi and Mursel Mistanoglu are married! Despite the laundry list of issues between the bee lovers, Sarpy County marriage records indicate the couple tied the knot on September 8, 2019. Congratulations to the couple from the Taste of Reality team!
This came as a shock to me, especially after the most recent episode of TLC's hit show where it seemed like both Anna and Mursel accepted the decision to not tie the knot. It's unclear what actually led to their decision to go through with the wedding.
In the preview for next week's episode, Anna's mom goes in on Mursel accusing him of breaking the mother of three's heart. This is tough to watch, as the couple truly seemed compatible (ish). They are about the same age and they both share a love of beekeeping. Sadly, it didn't take long for red flags to start popping up once Mursel made it to America from Turkey…
The couple has been forced to rely on a translator app to communicate since they do not speak one another's language. Even worse, Mursel planned to keep Anna's three children from a previous relationship a secret from his conservative family on the other side of the world, much to Anna and her sons' chagrin.
We may know how the story ends, but the journey there is still a mystery. Will Mursel defy his folks and remain in the US to be with Anna? Will his parents may have a change of heart and learn to accept Anna and her children? We'll have to stay tuned to see how this nontraditional love story plays out.
If you love all things 90 Day Fiance, you have to check out the Pink Shade with Erin Martin podcast. Erin hilariously breaks down all things happening on the best/worst show on tv. Click here to listen to the most recent episode!
Do you think Anna and Mursel's marriage will last? Drop your opinions off in the comments!
---