9 Things We Learned from Reading Erika Jayne's New Memoir 'Pretty Mess'
Erika gets real about the good, the bad, and the ugly of trying to get famous
Genny Glassman March 30, 2018 2:07pm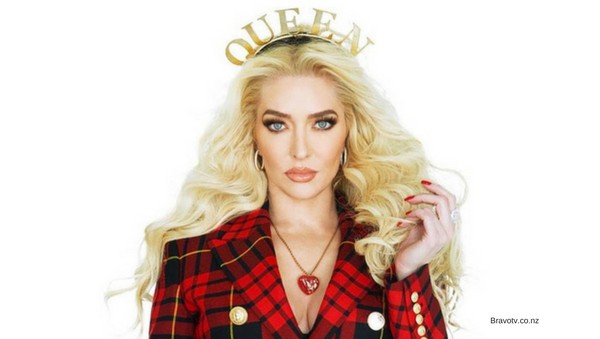 In case you have been living under a rock for the past week, Real Housewives of Beverly Hills star, Erika Jayne has released her much-anticipated, and NYT best-selling memoir, Pretty Mess. The book is the real story of Erika's childhood, her years trying to be a performer in New York City, her marriage to Tom Girardi, and the creation of "Erika Jayne" the persona. In short, it is about 300 pages of pure pop-y perfection, but there are certain key stories that give us real insight into the woman behind the performer.
PRETTY MESS HAS ARRIVED pic.twitter.com/wfLb4hdqSV

— Erika Jayne (@erikajayne) March 19, 2018
1) Her Relationship with her mother is complicated
Though we get a glimpse of the tense relationship between Erika and her mother Renee on the show, Erika dishes the real dirt in her memoir.
 She was short with me, hard on me, and irritable. She would snatch my ponytail, dig her nails into my arm, and step on my feet. And that was in public.
It's important to remember that Renee had Erika when she was 18. So perhaps she was not exactly prepared for parenthood. The two sort of grew-up together, which means that there was a lot of fighting.
2) The story about her father's family deserves its own mini-series 
On a recent episode of The Real Housewives, Erika revealed that she had never met her birth father until she was 25. And if that wasn't enough drama; you need to hear the story of her father's childhood.  "My paternal grandfather grew up in northern Georgia and joined the military, where, according to family legend, he served as Dwight Eisenhower's personal assistant." WHAT.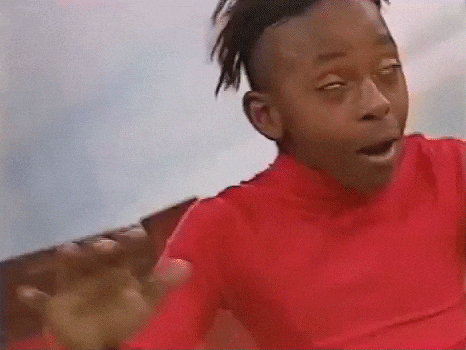 On a military trip to Miami,  Erika's grandfather met her grandmother, Esther. Esther had inherited a coffee plantation in El Salvador from her first husband, who had passed, and had three children already.  The two married and had three boys of their own, but mounting pressure in the government would eventually drive the couple apart.
"The communists where rampaging through their country and seized my grandmother's plantation. In  the middle of the night, my grandfather got his three boys and ran through the jungle to get them on a plane going back to the United States. He left my grandmother there with her three older children [….] he only took care of himself and his sons."
Erika says that her grandfather's military connections are what ultimately saved his life and the lives of his sons. But to leave your wife and your step-children alone in the jungle? That is cold and we are judging.
3) She went to performing arts school 
Erika spends a good part of her book talking about her high school years going to the Northside High School in Atlanta, Georgia. The school had a magnet theater program where Erika was, believe it or not, a bit of a theater nerd.  Erika tells us that she has always loved to be in front of an audience. Hello, Real Housewives!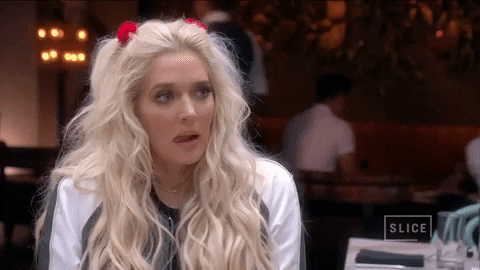 4) She was NOT a stripper at a Go-Go club in New Jersey 
Let's all get on the same page about this one. Erika was NOT a stripper. As a struggling actress living in New York City, Erika lived in a one bedroom apartment with her mother Renee. Renee being Renee, she told Erika that she had to pay her rent, which meant that Erika had to look high and low for a job that would be flexible enough that she could still go to auditions. A friend from high school had asked Erika if she wanted to go with her to audition for a "Flashdance-like" part where you could perform in a swimsuit. And oh yeah, "it's in New Jersey, right outside the Holland Tunnel."
Erika is clear that Shakers was not a strip club, but that doesn't mean that she has a soft spot for that time in her life either.
5) She got pregnant with her son Tom when she was only 20 
Erika was living in New York City during the grimy 1980's, when she met her first husband, Tommy, at a night club called China Club.  She was only 19 and he was 26. After six months of dating, Erika moved in with Tommy (and out of that one bedroom with her mother) and whoops, forgot to take her birth control pills. We all know what that means.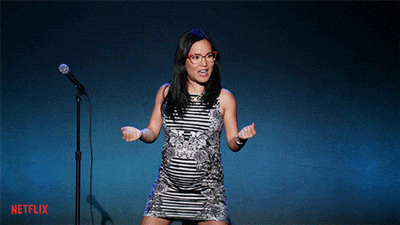 "I was just kind of fascinated by the news [that I was pregnant]," she says, "because it didn't even seem like a possibility to me. It was never part of my plan." Though she may not have planned for it, Erika did have a son, Tom Jr. (every man in Erika's life is named Tom, I swear!) whom she says she loved, though having a child did complicate her dreams of being an actress.
She and Tommy Sr. decided to get married. The marriage worked for a little while, but Erika admits that she was probably dealing with postpartum depression. "I thought I was adult enough to be a wife and a mother, but really I wasn't," she writes. After about a year of marriage the two split up and Erika headed to greener pastures in Los Angeles.
6) She met her current husband, Tom Girardi when she was a waitress at the classic Hollywood restaurant Chasen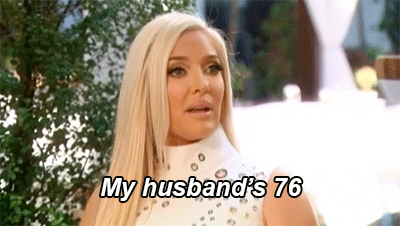 "I look back on the work with fond memories," Erika tells us, about her time working as a cocktail waitress. That's probably because Chasen was where she met her current husband, Tom Girardi. Tom is notoriously 33 years older than Erika, but what you may not know is that he also won the case that was the basis for the movie Erin Brockovich. Tom was sort of the big cheese over at Chasen and when Erika let it slip to him that she was single, she got a call the next day from his assistant.
"Tell Mr. Girardi if he wants to take me out on a date, he needs to call me himself and ask me and give me enough time to prepare," she shot back.
And the rest is history.
7) Dancing With the Stars was not all that it seemed
Though she was initially excited to be on the ABC ballroom competition, Erika quickly realized the failings of being "too much woman" for network TV.
"Len Goodman said he though the dance was 'raunchy.' I heard that word and it was like a trapdoor opened underneath my stomach," she says. She later writes, "that's when I realized that it was my persona that was being judged, not my ability."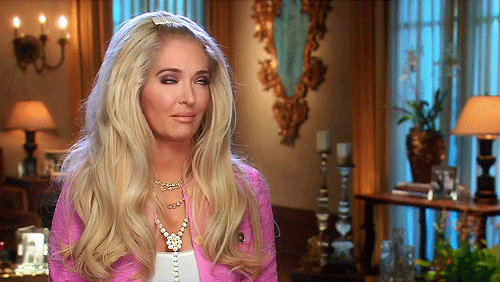 Erika's bold and sexy persona were ultimately her undoing and at some point she could tell that producers were gunning to get her kicked off.
9) She got her break on the Real Housewives from her good friend Yolanda Hadid
Yolanda made the offer to call Housewives producer Alex Baskin after Erika vented that her music career felt like it was hitting a wall. Erika even joked that she considered going back to college, but luckily she was saved from the horror of Intro to American Lit.
Erika says that she's learned that it is more important to listen on the show than to be the one who does all the talking. "There's so much backstory; there are so many subtleties. There's the show and then there's your relationship with each woman beyond the show," she advises.
She also warns that you need to "be ready to be embarrassed." It's "inevitable" and "you can't cry when it happens."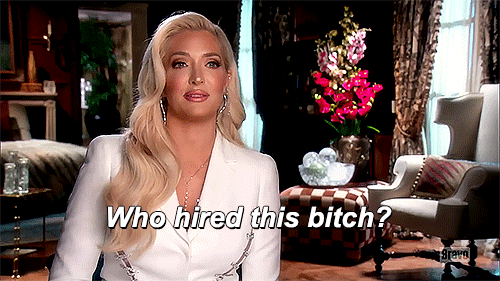 All in all, Pretty Mess is a great read for Housewives fans and has merit for being honest about how difficult it is to make it in the entertainment world without money or access. And how quickly that all changes once you do!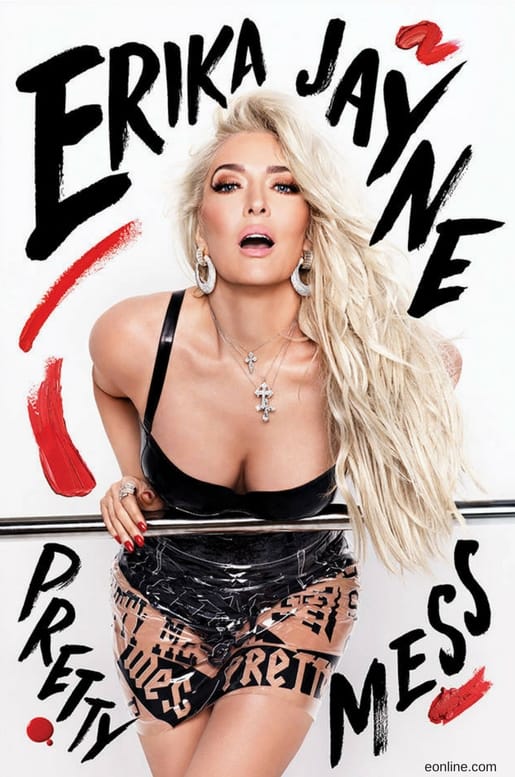 Tell us if you've read Erika's memoir in the comments!
---