9 of the Most Lavish Items Owned By Real Housewives
Money can't buy you class... but it can buy you some really awesome sh*t.
Lara Sophia November 20, 2018 12:35pm
It's no secret that the Real Housewives live lavish lives that most us can only dream about. I mean let's be real, life really is all diamonds and rose for most of the Real Housewives!
Since Real Housewives debuted back in 2006, god I feel old, it's given us a peek into the lavish lives of the rich and semi-famous. The Real Housewives do live some of the best and most lavish lives that money can buy.
Perhaps it's true that money can't buy you happiness but it can buy you mansions, ponies, private jets, and fancy cars. And that doesn't sound bad to me.
One of the best things about the Real Housewives is that they go after what they want and make no apologies. These ladies have everything you could want and more and they OWN IT, darling!
So, without further ado let's dish about 9 of the most lavish items owned by the Real Housewives!
Expensive Jewelry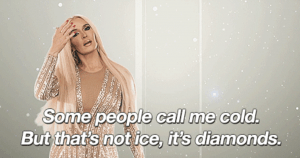 Bling bling is, possibly, the most important things to all of the Real Housewives across all of the franchises. The ladies love to be dripping in diamonds from head to toe. We are talking engagement rings, earring, bracelets, and even sunglasses! Remember Dana Wilkey's $25,000 sunglass?! Looks like life really is all diamonds and rose!
Glam Squads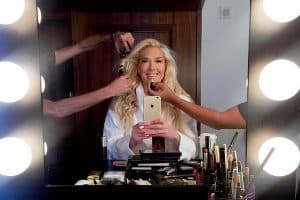 The Housewives MUST look good 24/7 so it's not surprising that they rely on teams, yes teams, of hair, makeup, and style experts to keep them looking glamorous all day and night. Erika Girardi's been the most forthcoming and admits she spends $40k a month to look as good as she does! So, just imagine what the other Housewives are spending…
Luxury Cars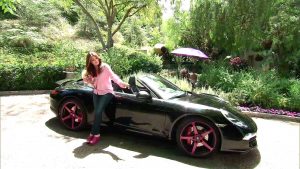 The Real Housewives live in style so of course, they ride in style too. The Housewives are known for their luxury taste in automobiles. Lisa Vanderpump gets a new car every summer and her favorite cars are Rolls Royce and Bentley. The Range Rover is a favorite when it comes to Housewives. In fact, Housewives from New Jersey to Atlanta to Orange County all love the Range Rover.  Kyle Richards' husband, Mauricio Umansky, surprised her with a Lamborghini a few years ago. The OG of the OC, Vicki Gunvalson recently spoiled herself with a Maserati. And the list goes on and on.
BIG, Massive Bank Accounts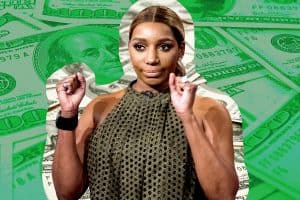 Mo' money, Mo' problems isn't something the Real Housewives deal with. While many of the Real Housewives have amassed fortunes since becoming Bravolebrities, other Housewives were already excessively wealthy before dabbling in reality TV. In some instances, it seems that the wealthier you are the more success you have as a Housewife since fans really want to see a lifestyle much different than their own.
Designer Wardrobes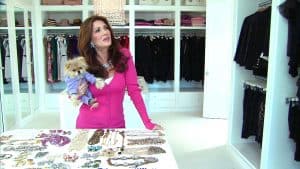 Many of the Real Housewives have closets that are bigger than most of our bedrooms. And with closets that BIG they need to fill them with designer duds. The Housewives always look glamorous and put together even if they are just running errands or going food shopping. Life is a runway after all!
Mansions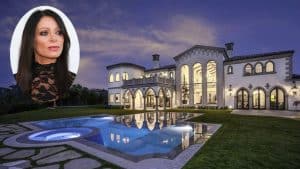 For the Real Housewives, their homes are their calling card so they are always upgrading to bigger and better places to call home. Over the year many Housewives have moved into new mansions to show off their growing wealth.  And while none of the Housewives would care to admit this it's almost a competition to see who can have the bigger and better home. Remember when Kenya Moore (Moore Manor) and Sheree Whitfield (Chateau Sheree) duked it out over who's house would be the most luxurious.
Exotic Animals and Pets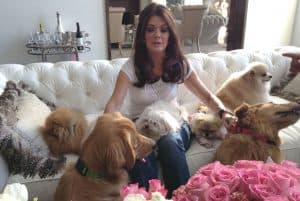 The Real Housewives completely adore their pets. Many of the Real Housewives have multiple dogs, cats, and other exotic pets. Lisa Vanderpump takes the cake when it comes to exotic animals. LVP's home, Villa Rosa, boasts two miniature ponies, 8 swans, 7 turtles, and 8 dogs. And these animals live more glamorous lives than most of us humans.
Vacation Homes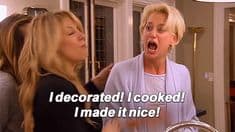 One home is never enough for the Real Housewives. Many of the Real Housewives of have second homes in places like the Hamptons, the Berkshires, Beaver Creek, Palm Springs, Hawaii, Palm Beach, Mexico, and even Idaho. At one point in time, Camille Grammer has numerous vacation homes in multiple cities. Lucky girl!
Lavish Furniture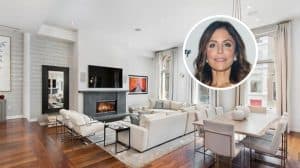 As the random furniture salesman once told Teresa Giudice during the series premiere of the Real Housewives of New Jersey – "If you build huge, you need huge!" And the Real Housewives need huge, lavish furniture to fit inside their mansions. We're talking oversized furniture, chandeliers, and so on!
Money can't buy you class, but it can buy you quite a lavish lifestyle. Taste not included.
What is the most lavish item owned by the Real Housewives?! Sound off below!
---