8 Tricks That Reality Producers Use to Get the Most Drama on 'The Real Housewives'
These are the tricks producers use to keep the tea hot!
Genny Glassman April 23, 2018 4:10pm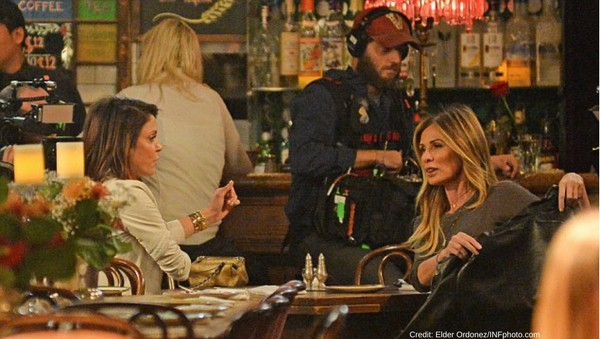 We all love a juicy season of The Real Housewives. If the cast is good and the drama is tight, then we know we are in for a fun season of fights and iconic insults. But maybe you've wondered how exactly the producers of reality shows get the ball rolling, how they encourage their casts to open up, or even say something that is going to get them into serious trouble!
Producing a reality show is an art and, if you know the right tricks of the trade, it can change the entire way you watch your favorite series. Take a look at the 8 sneaky ways the producers get the ladies all riled up!
More From Taste of Reality: The Real Housewives of Splitsville!
They Give Different Call Times to the Cast Members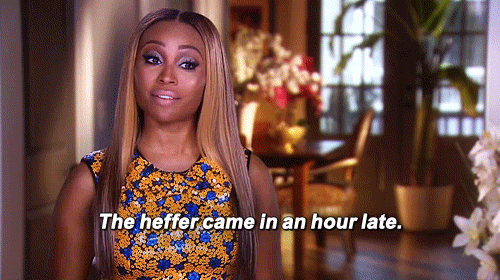 One of the earliest beefs this season on The Real Housewives of Beverly Hills was a dispute between Dorit Kemsley and Teddi Mellencamp about what time they were supposed to meet at a restaurant. In Teddi's eyes, Dorit was 45 minutes late to their lunch. Dorit claims it was only 20. This drama dragged on for episodes with Dorit and Teddi going back and forth about what time they were actually supposed to meet.
Perhaps both Teddi and Dorit would have benefited from knowing that giving castmembers different call times to a location is a classic producer trick to get castmembers mad at each other. And it makes completely sense! We all have a friend who is chronically late to things (and if you can't think of anyone, that friend is you) and it is really, really annoying. So in the case of RHOBH it was a brilliant production move to have an "accountability coach" be stood-up by the season's villain.
They Tell Contestants That They Aren't Going to Use Their Interview Because They're Boring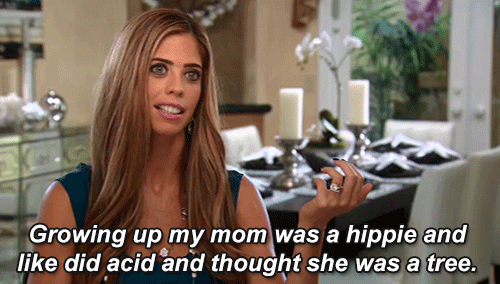 Let's be very real here. People go on reality TV to get screen time. In an interview with Gawker in 2014, former reality producer Seth Grossman shared that sometimes producers need to pull a lot of strings to get castmembers to open up. He writes,
"Check your phone, yawn, flip through your notes, unwrap and start eating a hoagie, and force the interview subject to get your attention. You can even go ahead and tell him you're bored. Get him to tell you something interesting. If he asks, "Am I boring you?" you can nod and say, "Yes, you're boring me. Give me the dirt." This usually results in a heavy sigh, and the beginning of a good soundbite."
Seth says that if a contestant doesn't take the hint or they are still reluctant to dish the dirt, a producer will often let it slip that other castmembers have gone much deeper than they are and will tell them that their storyline probably won't get much airtime unless they give them more insight. Sneaky!
More from Taste of Reality: Forgotten Moments From The Real Housewives of Atlanta
They Open Up So That The Cast Will Open Up Themselves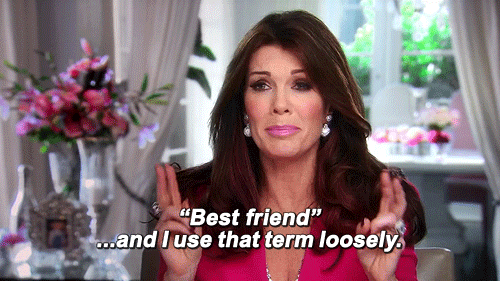 When I'm not busy spending my weeknights with the ladies of Bravo, I like to kickback and watch the good old-fashioned American programming, The Bachelor and The Bachelorette. I've always heard in interviews that the contestants love their producers and that many of them remain good friends even after the show ends. But I've always been curious how that could possibly be true, given that producers are also responsible for causing so much drama!
The answer is that producers often times will open up and share about their own lives to establish a line of trust between themselves and the castmember that they are interviewing. In that same Gawker article, Seth writes that, "When you start telling an interview subject about your personal life, it encourages them to tell you about theirs."
No wonder they stay bonded for life!
They Challenge Their Point of View or Agree With Their Unpopular Opinion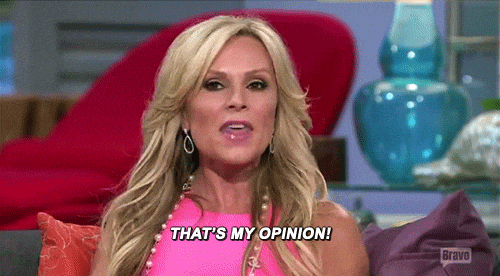 If an interview is turning out to be a dud or a contestant is hiding something to be politically correct or not say something they are going to regret on TV, producers also have their own ways to illicit emotion. Seth writes that if an interview is not producing an interesting soundbite, he would sometimes challenge the castmember's strongly held beliefs to try to get their blood to boil.
Or perhaps a producer has a the opposite problem, a castmember is trying to play the game smart and they don't want to reveal their true nature (i.e. their racist, sexist, homophobic, they hate Beyoncé…etc.) by agreeing with them in the interview.  "Reality TV subjects are sometimes embarrassed to share unpopular or politically incorrect opinions on camera, unless they believe that you feel the same way," Seth explains.
For example, on a dating show I once produced, I knew the guy getting ready for the date was an awful misogynist, but he was careful not to reveal it on camera. I didn't want him to get away with it, so at a certain point during an interview I sent a female colleague out of the room, and when it was "just us guys," I let loose with some casual sexism, and he picked up right where I left off and dug himself a nice little grave.
More from Taste of Reality: 7 Pictures of The Real Housewives of New York Then & Now
They Send Texts as a "Friend" Who Dishes the Tea About Another Housewife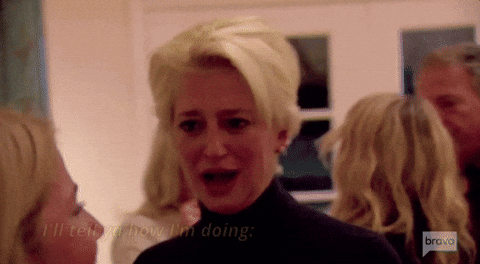 We've seen this a million times on The Real Housewives. A castmember will have a friend or anonymous "friend who is a blogger" send them a tip with gossip that another castmember has said about them. This person's connection to the castmember is never explained nor verified and the castmember never doubts the validity of the tip that they are receiving. That's because this friend is a producer who is trying their hardest to stir up drama.
Take for instance, last season of RHONY when a "friend" sent Dorinda Medley an interview that Sonja Morgan had given where she called Luann de Lesseps' wedding "tacky" and that "she would never go even if she was invited." Not only did this this revelation cause a huge blowout fight between Sonja and most of the cast, but it set up some of that seasons most iconic fights that continue to this day! And who was that friend, you might ask? That friend was a producer.
They Prearrange the Seating Chart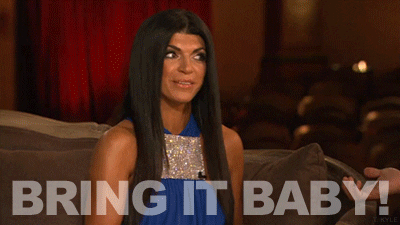 In an interview with Business Insider, a former Real Housewives producer (who wished to remain anonymous) shared this insider tip about those infamous dinner scenes. The insider spills that to get some of their juiciest fights, "You'll say, 'When you walk up, you're going to sit next to him and sit across from her,' in some cases. Sometimes the whole cast knows where they're sitting, and sometimes they don't know. Sometimes just a few know." If two ladies happen to be beefing big time just sitting next to each other can get tensions rising.
They Plan the Story in Advanced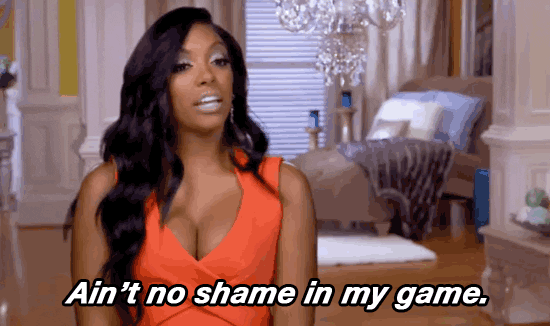 Yes friends. Unfortunately not all the drama is real on The Real Housewives. According to Business Insider, that same anonymous producers says that, "I like to be like an assassin. I'll try to subtly get the story way before the scene."
"I'll put it into their heads so they think about it organically. I'll trick them. Basically, I'll sort of give them story beats a couple days in advance or remind them what's happening in real life and what we want to see in a subtle way, so they don't know I'm doing it."
"You simply prompt them and you say, 'Hey, so-and-so, I know you feel this way, tell him about that,'"
"In a weird way, you're doing on-camera therapy, but all you're actually doing is bringing out the tension that exists between these two people and letting them talk it out. I know this sounds bizarre, but I have seen relationships actually improve because of the intervention of the show in people's lives." While we can't be so sure that these confrontations improve lives, we do know that sometimes producers will try and make storylines happen based on what is going on in castmembers' lives and then see what drama pops up once they start shooting.
If they find something good, say for instance, the whole 'Munchausen' debacle on RHOBH, then the producer will then encourage castmembers to talk about it with each other and in their interviews.
More from Taste of Reality: Dorit Kemsley May Not be Returning for Season 9 of RHOBH
Sometimes, They Flat Out Tell Them What to Say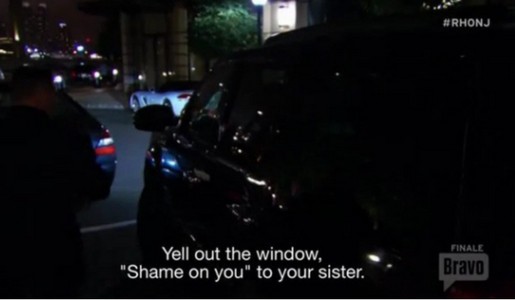 This practice is known as "feeding lines" to a castmember and yes, this really happens. Seth tells Gawker that,
The open secret of reality production is that much of what characters say in interviews is written by a producer, sometimes by an entire writers' room. Even when you don't intend to put words in their mouths, interview subjects often grow frustrated by producers' efforts to draw out a specific kind of sound-bite, and I've been asked more than once to "just tell me what you want me to say." Sometimes it's a more concise version of what they just said, other times it's a joke you've thought up that would work well to set up a scene. After spending weeks or months talking to a subject, I trust myself to know his or her voice.
Tell us if there any other tricks of the trade your just dying to share in the comments!
---