8 Real Housewives Of Dallas Hotspots To Visit!
A little Housewives inspiration for your next visit to Dallas!
Lara Sophia October 22, 2019 9:00am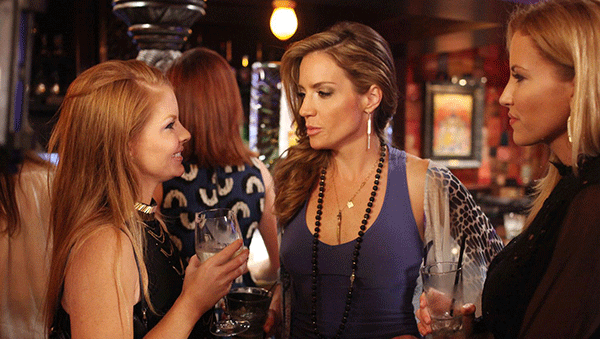 Everything is BIGGER in Texas! There's no doubt about it – the Dallas Housewives live the fab life! Each week the Dallas Housewives give fans a small look into their incredible lives. While doing this they share the best places to eat, shop, drink, and visit in Dallas. With that said, we've curated a list of 8 hotspots that you must visit if you happen to find yourself in the BIG D!  And don't worry all of these hotspots have the Real Housewives of Dallas seal of approval and have been featured on the show!
Tacos and Tequila, in Dallas, likes to "keep it simple" by mixing good food, delicious drinks, and a fun atmosphere to create the ultimate dining experience.  The menu at Tacos and Tequila features grilled meats, fish and veggies, along with great tacos, bowls, salads and more. Besides the food, this hotspot has several other enticing attributes including the best rooftop patio in the city and a tequila bar that is centered around premium brands, fresh fruit, and hand-squeezed juice.
The Juice Bar, located in Dallas, is the go-to place for post-workout fuel or a delicious pick me up with its chef-created juices, smoothies and pressed juices.  This hotspot also serves healthy food and snacks that are full of wonderful nutritional benefits.
Clothes Circut is a Dallas shopping staple that brings luxury fashion lovers together for a contemporary consignment shopping experience. Whether your heart skips a beat for Chanel, Louis Vuitton, Jimmy Choo, David Yurman, Rag and Bone, Tory Burch or Lululemon you'll find something you love at a great price.
The Dallas Yoga Center is a holistic education resource center dedicated to nourishing mind, body, and spirit. Since 1989, this Dallas staple has provided the community with yoga, meditation & wellness services and treatments. At Dallas Yoga Center patrons can participate in various forms of yoga including Vinyasa, Iyengar, Ashtanga, Therapeutic & Somatics.
At Venue Nails and Spa, located in Dallas, patrons can relax & enjoy the tranquil services that include manicures, pedicures, facials, eyelash extensions, waxing, and more.
If you're in need of a little refresh head over to Mark Deuber's Lemmon Avenue Plastic Surgery & Laser Center. The Dallas wives love to visit the Laser Center for Botox, laser treatments, or to tighten up their woohas. At the Lemmon Avenue Laser Center, patrons can discretely freshen up their looks without anyone knowing the difference.
Stanley Korshak pampers customers with lavish service and a selection of the best, highest quality merchandise in the world.
This casual American food chain serves something tasty for every palate. Bread Winners Cafe is Dallas go-to spot for breakfast and brunch however they also offer creative dishes for lunch and dinner. The menu at Bread Winners Cafe is filled with items like baked goods, scrambles, breakfast tacos, waffles, and oh so much more!
For more check out the Tours page of TOR!
---