6 Charming Spots To Visit In Savannah This Summer!
Get a Taste of Reality TV during your next visit to Savannah!
Lara Sophia July 27, 2018 1:02pm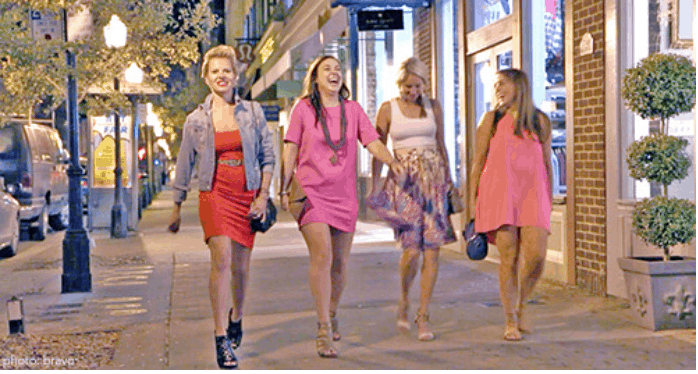 Are you yearning for a little Southern Charm this summer? Then pack your bags and head down to Savannah where you'll enjoy hot weather, sweet tea, and some of cutest bars and restaurants you ever did see.
With Season 2 of Southern Charm Savannah heating up our TV screens you're bound to want to see what the city of Savannah has to offer. I know I do!

So, what Savannah hot spots should you hit up this summer? Check out our top 6 picks below!
Congress Street Social Club is in the heart of Savannah's historic downtown. This local favorite is nestled on the stylish Congress Street and features great music, beer, food, and bourbon. If you want a slice of the traditional Savannah lifestyle then the Congress Street Social Club is the place to be!
If you're looking for traditional Southern food, then Mrs. Wilkes' Dining Room is where you want to go. Best known for their ever-changing menu you're bound to find something to love. The menu at Mrs. Wilkes' is filled with Southern staples such as fried chicken, cornbread dressing, sweet potato souffle, black-eyed peas, okra gumbo, and biscuits. If you're hungry, get there early because there's bound to be a line waiting for the doors to open at 11 am on the dot. Sit down at one of the tables for ten and enjoy a meal among strangers and friends.
In the mood for a seasonal cocktail? Then, Hitch will hit the spot! This Savannah hot-spot is making waves with its seasonal cocktails, craft beer, and local fare. At Hitch, you can expect a unique atmosphere and a menu that keeps the fun flowing all day and night!
If you've got a sweet tooth, then you have to stop by Byrd Cookie Company! This 93-year-old Savannah tradition continues to wow with its small-batch cookies. Believe us you can taste the difference!

HISTORICAL SAVANNAH HOMES
One of the most charming parts of the city is Savannah's beautiful historic homes. Savannah is full of beautiful landmark dwellings that take you back in time. A visitor favorite is the Beaulieu Plantation marker. Other must-sees include the Mackey House, the Harper-Fowlkes House, and the Juliette Gordon Low Birthplace.

GLOW MEDICAL SPA AND BEAUTY BOUTIQUE
After sightseeing, drinking and eating your way through Savannah, you'll want to unwind and relax. And Glow Medical Spa and Beauty Boutique is the perfect place to do just that. This Savannah staple is a one-stop shop for all your beauty and pampering needs. At Glow, you can escape and rejuvenate from all your worries – think of Glow as your personal spa sanctuary from stress.

For more hot-spots featured on Southern Charm Savannah check out Taste of Reality's guide to the city!
---