50 Shades of Scheana (Shay) Marie!
Scheana Marie is the kind of crazy we never knew we always wanted!
Keegan Biondino March 1, 2018 5:28pm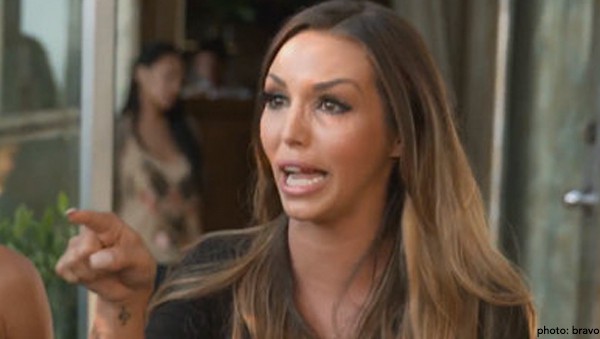 I think it is safe to say that "Crazy Kristen" has taken a back seat, thanks to the newly single Scheana Marie
Scheana's downfall began at the beginning of the season with Tom Schwartz calling her out on being a selfish "bootleg Kardashian".  This was amazing for many reasons – mostly because Tom FINALLY stood up for his wifey (it's about damn time).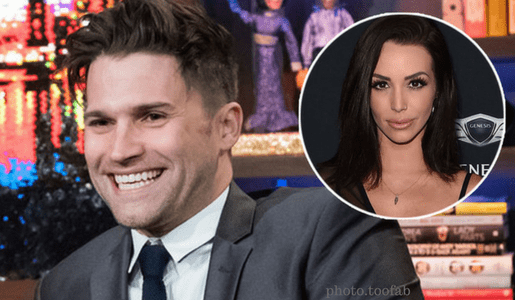 It was also about time that someone put Scheana in her place! She has always seemed to get away with being a totally sh*tty friend!
I can't decide if she is a liar or just living in a total alternate universe where she really believes that she poops rainbows, does absolutely nothing wrong and has perfect relationships?!
Lisa Vanderpump  seems to agree as she questioned Scheana on her statements regarding being on and off with Rob for 11 years but marrying her ex in 2014??? HMM.. sounds a little sick to me!!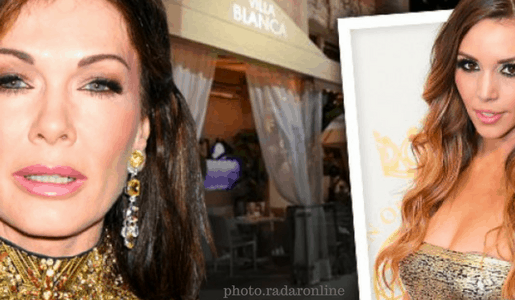 Finally, we get to her (now ex) boyfriend Rob Valletta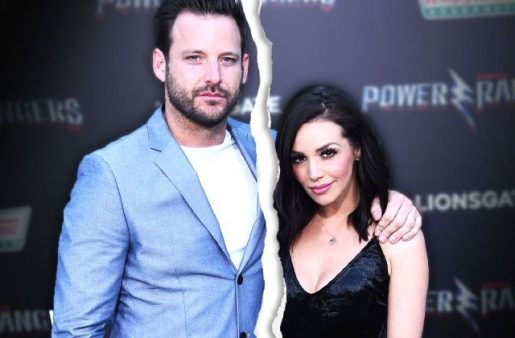 We start off the season with Scheana obsessing over her bf Rob, how much they love each other and how absolutely perfect he is.  "He can hang a TV in less than 7 minutes!" in case you didn't know.
This is painful to watch knowing what we know now. They have been broken up for quite some time. Was he just using her to pimp out his new LA-based show? Or did they genuinely have something for the past 11 years and he simply can't deal with the Scheana she has become? Either way it is so hard to watch how delusional she is when it comes to their relationship.
The final Scheana-straw for me was when she mentioned to Kristen last episode that Rob doesn't have to say he loves her because he shows it and they already named their first child, Madison Marie Parks Valletta (who already has her own hilarious Instagram parody account).
O M G… FACE PALM.. if anything, it's highly entertaining!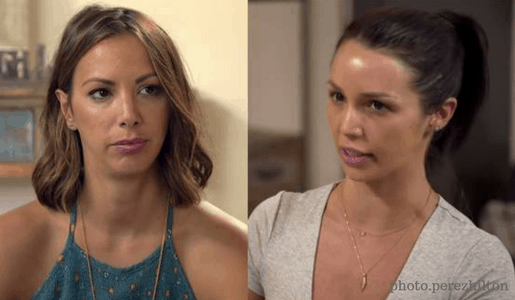 Since her break up she has been linked to Summer House star Carl Radke  and from The Bachelorette, Robby Hunter   …. single Scheana and her sexcapades is what Vanderpump needs!
Let's hope we get to see her doing her thing in her new Vegas Show, Sex Tips for Straight Women from a Gay Man
Scheana also announced today on her instagram that she has a new Podcast coming out called Scheananigans on Podcast One!
How long will Scheana be single this time? Is Scheana living in la la land? Let me hear your thoughts in the comments!
---