20 Hilarious Real Housewives Costume Ideas!
Curated by Taste of Reality
Staff October 18, 2018 7:56am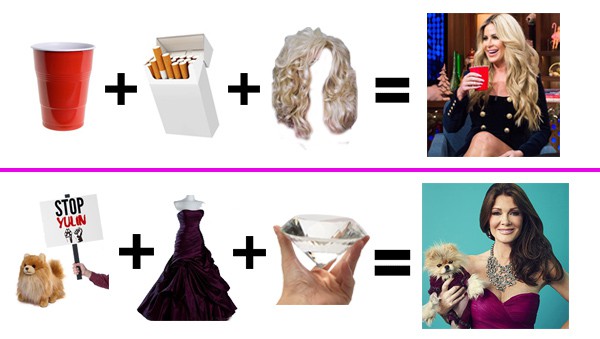 Hunting for a last minute Halloween look? Got a costume party to go to? Try one of these hilarious (and some horrifying) Real Housewives and friends costume ideas for women and men!
1 . Amputee Aviva Drescher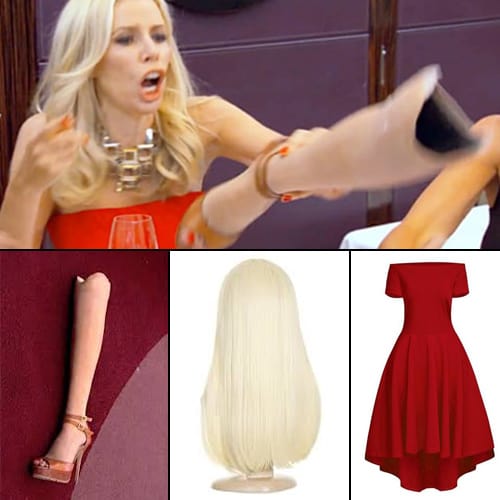 Checklist:
Fake leg with strappy heel
Blonde bombshell wig
Red strapless dress
2. Teresa and the Table Flip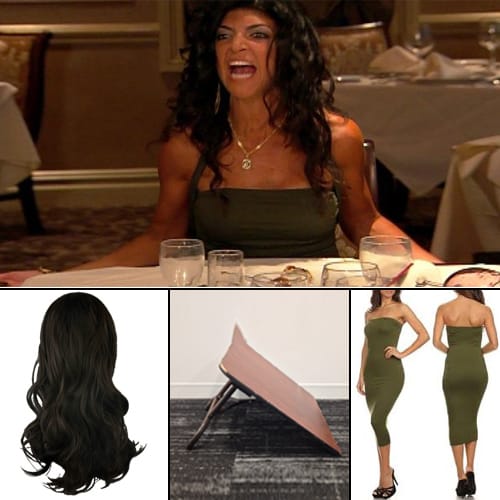 Checklist:
Black wig revealing very little forehead
Broken table
Green strapless dress
3. Not-So-Modest Dana Wilkey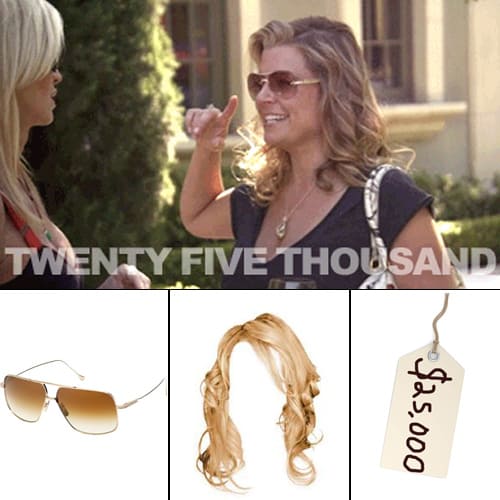 Checklist:
Tacky Brown Sunglasses
Blondish wig
$25,000 price tag
4. NeNe Leakes, honey.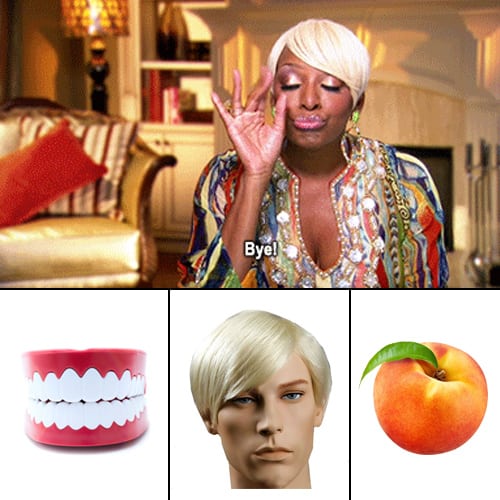 Checklist:
Oversized grill
Short platinum wig
Georgia peach
Bonus points for bad rape jokes
5. Fishnet Phaedra Parks/Kenya Moore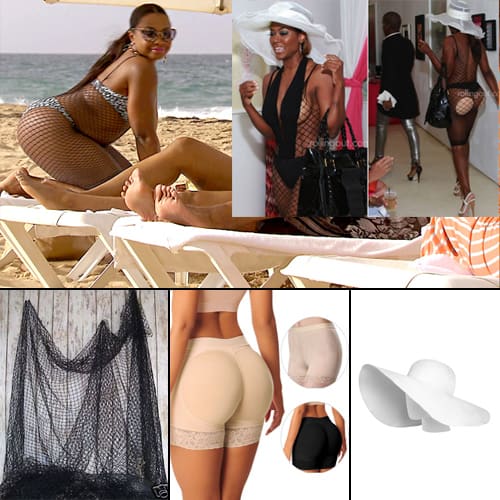 Checklist:
Fishnet coverup (or just fishing net)
Donkey booty pads
Floppy white hat
6. Lisa Vanderpump and Giggy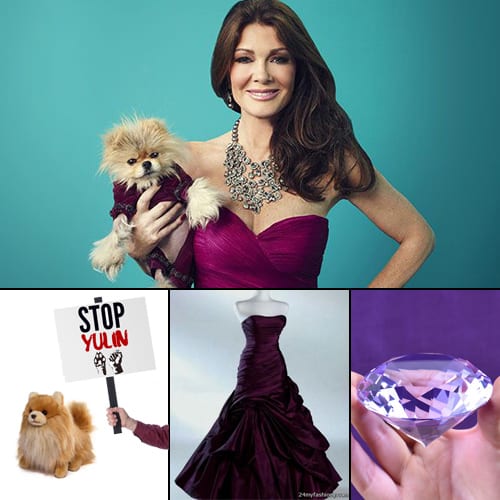 Checklist:
Stuffed Pomeranian + Stop Yulin Forever picket sign
Deep purple gown
Beverly Hills diamond
Bonus points for manipulating everyone around you
7. Benign Brooks Ayers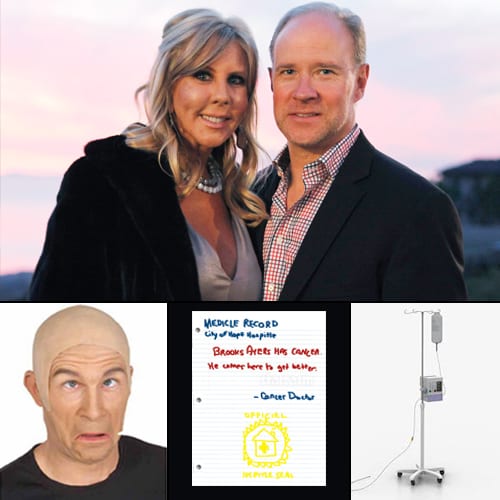 Checklist:
Bald head costume
Fake cancer docs
IV stand
8. Classy Kim Zolciak Biermann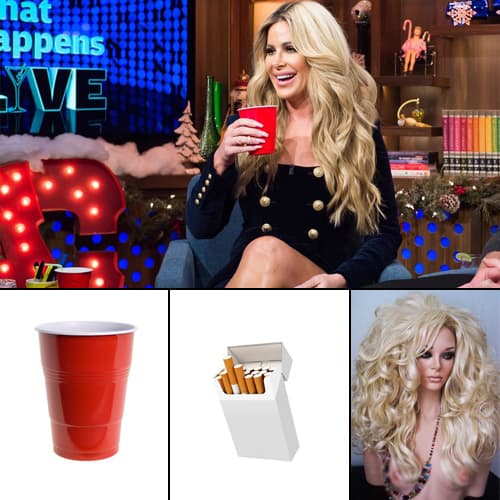 Checklist:
Red Solo cup
Pack of cigs
Oversized blonde wig
9. The Ramona Singer Stinger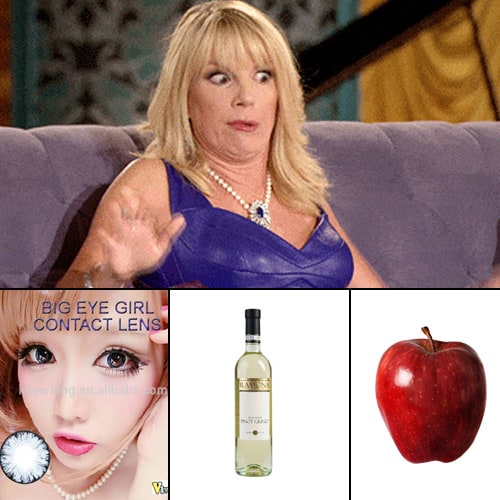 Checklist:
Big-eyed contact lenses
Ramona Pinot Grigio
NYC Big Apple
10. Sonja Morgan – RHOGreyGardens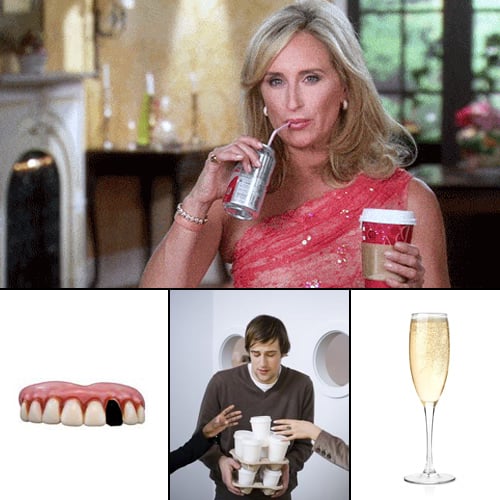 Checklist:
Missing tooth
Interns
Tipsy girl prosecco
Talk about your "large Latin following"
11. Jesus Jugs – Alexis Bellino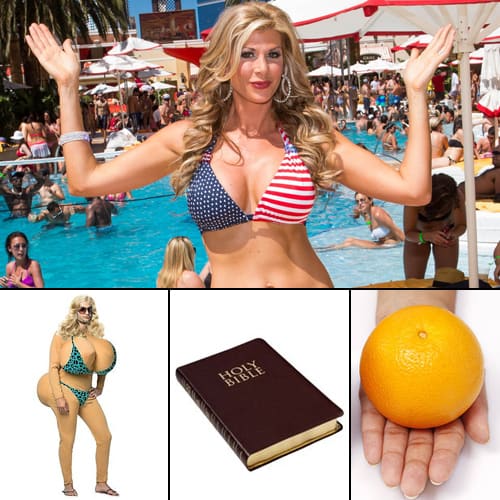 Checklist:
Bikini body suit
The Bible
Orange County orange
12. Allison Dubois – RHOBH Dinner Party from Hell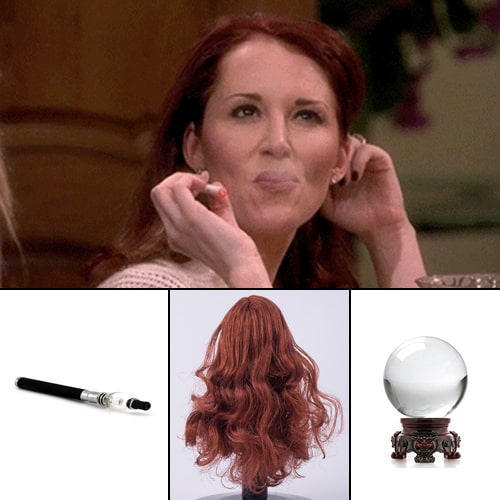 Checklist:
Vape pen
Fiery red wig
Crystal ball
Walk around telling people "He will never emotionally fulfill you!"
13. Lippy Lisa Rinna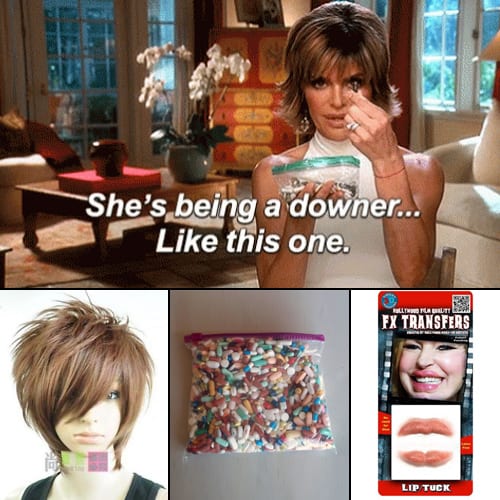 Checklist:
Flippy short wig
Bag of pills
Oversized lips
14. Danielle Staub – Prost*****n Wh**e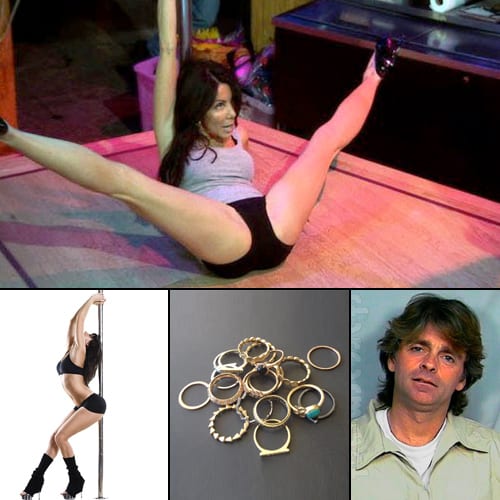 Checklist:
Stripper pole
19 engagement rings
Bodyguard/ex-mobster (mug shot required)
15. Joe Giudice – RHONJ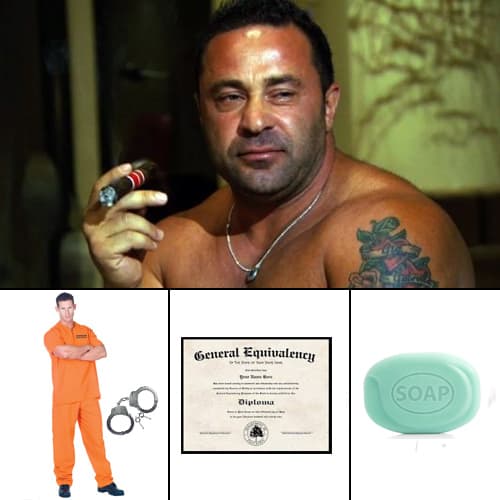 Checklist:
Prison uniform + handcuffs
G.E.D.
Soap to drop
16. Kenya Moore – RHOA Reunion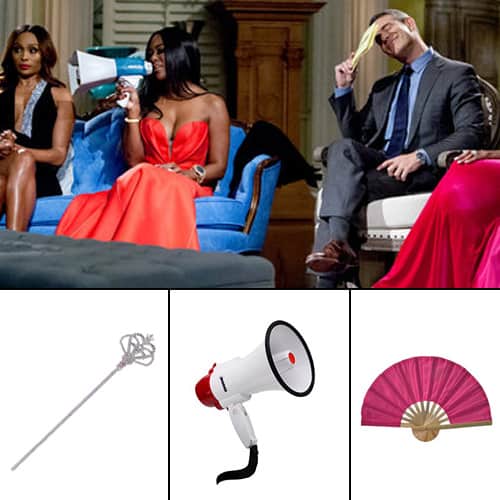 Checklist:
Princess wand
Bullhorn
Folding fan
Twirl and scream "Gone with the fabulous!"
17. LeeAnne Locken in Costume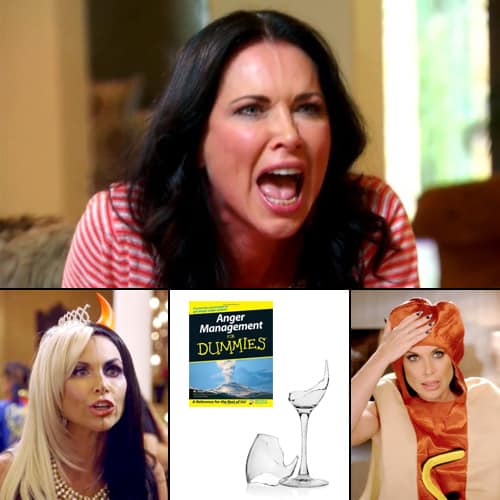 Checklist:
Choose Two-Face or Hot Dog LeeAnne! So meta!
Anger management book
Shattering wine glass
18. The Morally-Corrupt Faye Resnick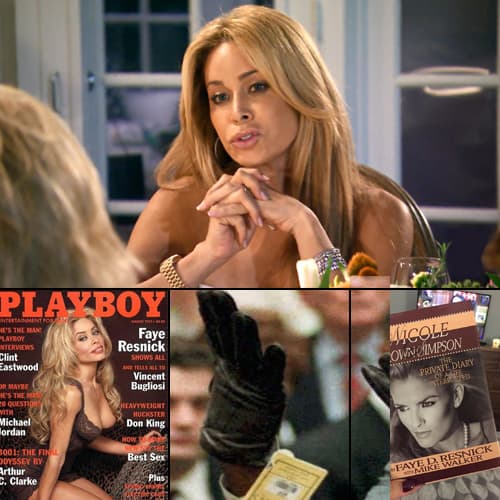 Checklist:
Your Playboy spread
The glove
Your Nicole Brown Simpson book
19. The Hottest Housewife – Tamra Judge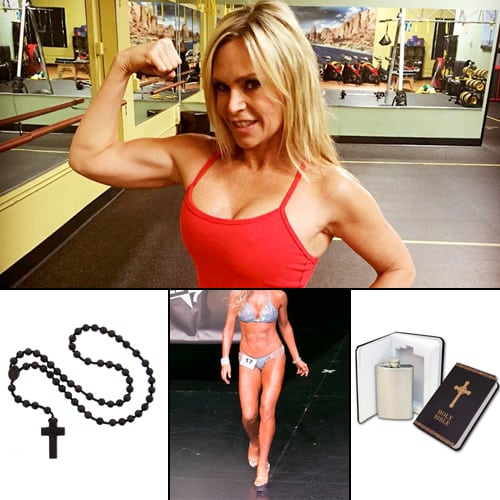 Checklist:
Rosary/Baptism water
Fitness bikini
Bible with hidden flask
Gay husband (JK!)
20. Superstitious Shannon Beador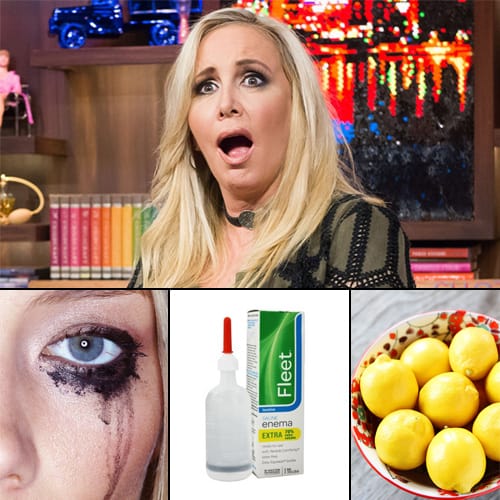 Checklist:
Runny mascara
Enema
9 lemons in a bowl
---