10 Bravolebs Who Should Stay In 2019
Bye wig!
Emily Bertha January 4, 2020 5:25pm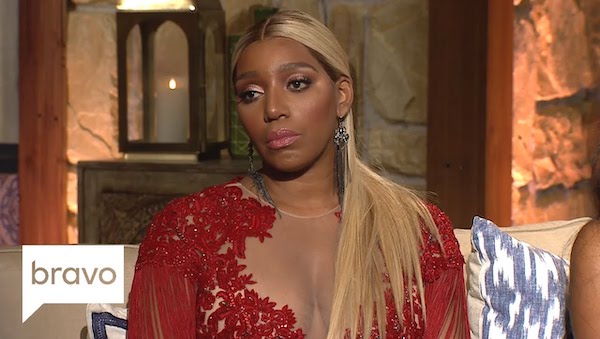 As 2020 begins, we have some suggestions to the execs of Bravo to make the new year a bit brighter by ensuring that we don't see these past and current Bravolebs on our screen this year.
From fireable offenses to overdone story lines, here are all the Bravolebs who shouldn't make their return in upcoming seasons.
We get it; Shep is the "loveable", all-American Southern playboy whose personality consists of liking beer, women, and preppy vests with checkered dress shirts. I'll admit that he can be quite funny on the show and does add some entertainment to Southern Charm. However, the dude is an immature, nearly middle aged man who has a history of making fun of women on and off the show; we need to leave that sh*t in 2019.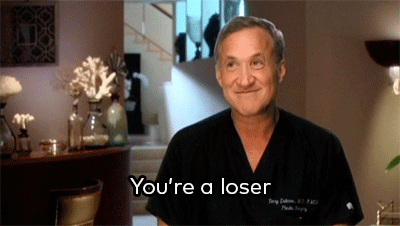 If you've read any of my blogs, you know how much I just cannot stand this friend of the RHOA cast. Marlo is rude, pushy, and quite honestly does not have good fashion sense. Women who made homophobic comments and fat shame their co-stars (Eva Marcille) should not be given screen time this year or ever again; Marlo has got to go.
3. Ashton Pienaar
Below Deck's Ashton initially fooled me with his boyish charm and accent. But "Smashton", the drunk alter ego he blames his disgusting, predatory behavior on, is anything but charming. He sexually harassed Kate Chastain twice, and that's absolutely unacceptable. And when he punched the car door out of anger?  He should not be allowed on the show again, and quite frankly that behavior towards women should get him banned from any further charters. It's time for Ashton and his toxic masculinity to go, bru.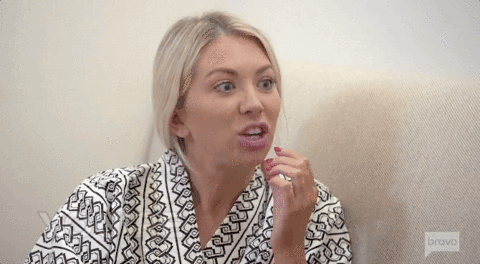 I will scream louder than she cackles if I have to see the OG of the OC on my tv in 2020. Vicki is judgmental and spreads horrible defamatory rumors, not to mention the fact that the girl can't twerk. The fact that so many people seemed to forgive her so quickly for the fake cancer thing is not okay. Sure, she may have been duped, but after a certain point you listen to your long time friends and daughter.
She's given us reality tv gold and countless catch phrases, from "goodbye wig" to "so nasty and so rude". But it's time for NeNe to retire from reality tv and focus on herself. And if the past season was any indication, Gregg may need her to focus a bit more on him as well.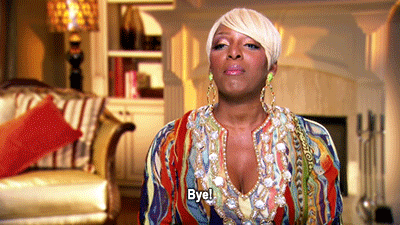 I'm more tired of Vanderpump Rules' James' sob story than I am of hearing people beg Rihanna to release a new album. Okay, so his "friends" and co-workers were rude to him, but that doesn't mean he has to retaliate. Brittany Cartwright is a sweet angel; how dare he make her cry with comments about jacka*s Jax Taylor's cheating. And fat shaming Katie Maloney-Schwartz? Not cool British boy.
Camille is like heavy cream: she makes me sick. From supporting Brett Kavanaugh to trying to garner excessive pity and stir drama, this former RHOBH housewife and current friend of the cast does not deserve to be on Bravo ever again. ONE of her houses burnt down and she got a divorce, boohoo. Camille needs to have empathy for victims who think and react differently than she does, and rapist defenders should NOT be given a national platform.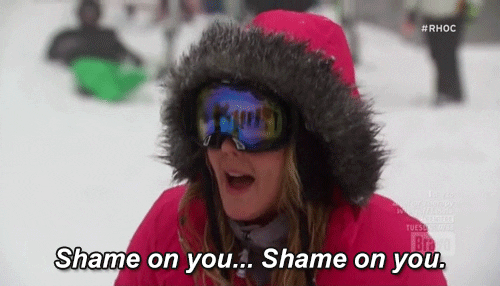 RHONJ's Danielle's comeback is over, and now it's time for the leaveback (prepare yourself because my puns are only going to get worse this year). Her time is better spent getting engaged to 19 more men than spreading rumors about the housewives.
Much like half of the RHOD  cast, I'm so sick of LeeAnne. Yes, she had an awful childhood, but she makes everything about her and uses that as an excuse for her poor behavior. Plus, her comments regarding fellow housewife Kary Brittingham definitely had racist undertones, and someone like that should not be able to keep their job.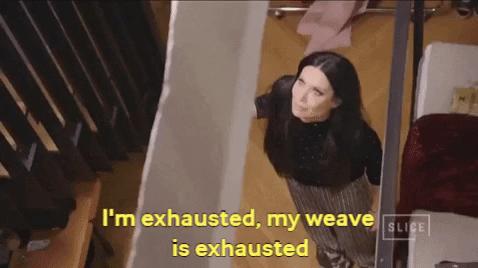 It's a good thing her dad is famous, because otherwise she really doesn't stand out at all. Teddi is just so blah and doesn't contribute much to the show at all. She rode the coattails of the whole Lucy Juicy Applegate too long. She just doesn't add much drama, humor, or anything besides hypocrisy when it comes to accountability.
Do you agree with the list? Comment below!
---