#1 All about ToR, Prissy talks Housewives!
Subscribe to our podcast!
Troy Turner April 6, 2018 12:06pm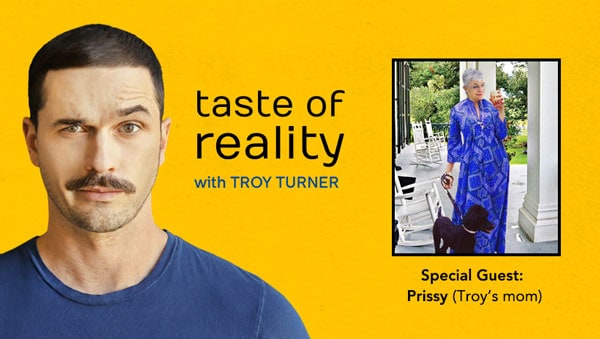 Podcast: Play in new window | Download
Subscribe: Apple Podcasts | Google Podcasts | Stitcher | Email | RSS | More
In the first episode of the new podcast, Troy introduces TasteOfReality.com, the inspiration behind the website and all the cool stuff you can find from your favorite reality shows! Then, his sassy, southern mother Prissy joins the convo to talk about her disdain for Dorit on RHOBH, her woman crush on RHOA's Cynthia and how she's had enough of Carole on RHONY!
Sound off in our Facebook Group and follow us:
Web: https://tasteofreality.com
FB Group: https://facebook.com/groups/2002217393430171
Facebook: https://facebook.com/tastereality
Instagram: https://instagram.com/tasteof_reality
Twitter: https://twitter.com/TasteOf_Reality
---